Explore Programs
Construction Management - Master's (MCM)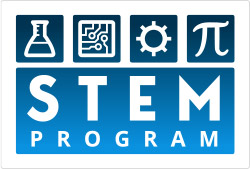 STEM Program
CIP CODE 14.3301.00
DEGREE OVERVIEW
The Master of Construction Management degree provides interdisciplinary studies in commercial, residential, heavy/highway, and industrial applications to address a broad range of challenges facing the construction management field. This degree requires 30 credit hours of coursework.
ABOUT THE PROGRAM
Advances in construction technologies, financing, and methods underscore the need for a sound and systematic management of construction projects. Organizational structures, business models, and the capability of implementing new technologies into practice necessitate advanced study in construction management. In addition to our traditional on-campus, all-evening classroom environment, many courses are available online. This flexible option is ideal for engineering and construction professionals who choose to pursue an advanced degree while employed.
LEARN MORE
WHY CHOOSE US?
Benefit from a well-designed curriculum that balances coursework and practical skills
Collaborate with students from different engineering disciplines on a capstone project
Engage in cutting-edge research projects that are funded by university, industry, and government agencies
Learn from well-established faculty who work closely with industry
Excellent job opportunities in DFW
GET STARTED
Take the next step toward investing in yourself by learning more about our Construction Management - Master's (MCM) program.
Apply Today
If you're ready, so are we. The next step is to apply. Applying for admission is easy, and we're here to work with you every step of the way.
Learn More
Learn More
Construction Management - Master's (MCM)