New Program Supports Digital Education for Classroom, Workplace
New graduate certificate and master's degree aimed at Mavericks developing the latest in online learning.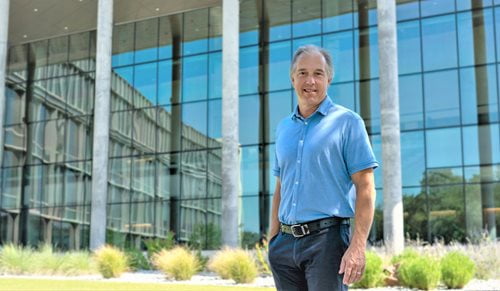 The University of Texas at Arlington's College of Education is offering a new graduate-level Certificate in Instructional and Learning Design Technology, as well as a master's degree option.
Headed by Hugh Kellam, UTA assistant professor in learning sciences, the program will allow graduate students to explore how to personalize online learning with different technologies, streamline teaching practices and create interactive educational opportunities for students and adult learners. Instructional technology uses a variety of digital technologies, such as web-based applications and online curriculum, to facilitate and enhance educational goals.
"This certificate at UT Arlington aims to close gaps related to experiential online learning and taking classroom learning beyond books," said Kellam, coordinator for the new program.
Instructional technologies are used across a variety of industries other than K-12 or higher education. Curriculum development, online teaching and instructional design skills can benefit workers in corporate training, human resources or government careers.Mavericks who earn this new certificate will develop a strong foundation in instructional design, learning theory and innovative educational practices supported by technology.
"Classroom instruction and workplace training programs are evolving in response to a need for more inclusive and culturally responsive teaching practices," Kellam said. "Tools like videos, podcasts and personal learning environments can transform online learning."
The program is 100% online and can be completed in as few as two semesters. Degree plans will be customized toward a student's career goals. More information on how to apply can be found here.
Read the latest news coverage from Government Technology Magazine at https://www.govtech.com/education/higher-ed/ut-arlington-masters-program-spotlights-online-instruction.