The Video Bar Reunion at The Kessler
The Video Bar Reunion at The Kessler in Dallas, co-hosted by Bart Weiss on June 16th, 2023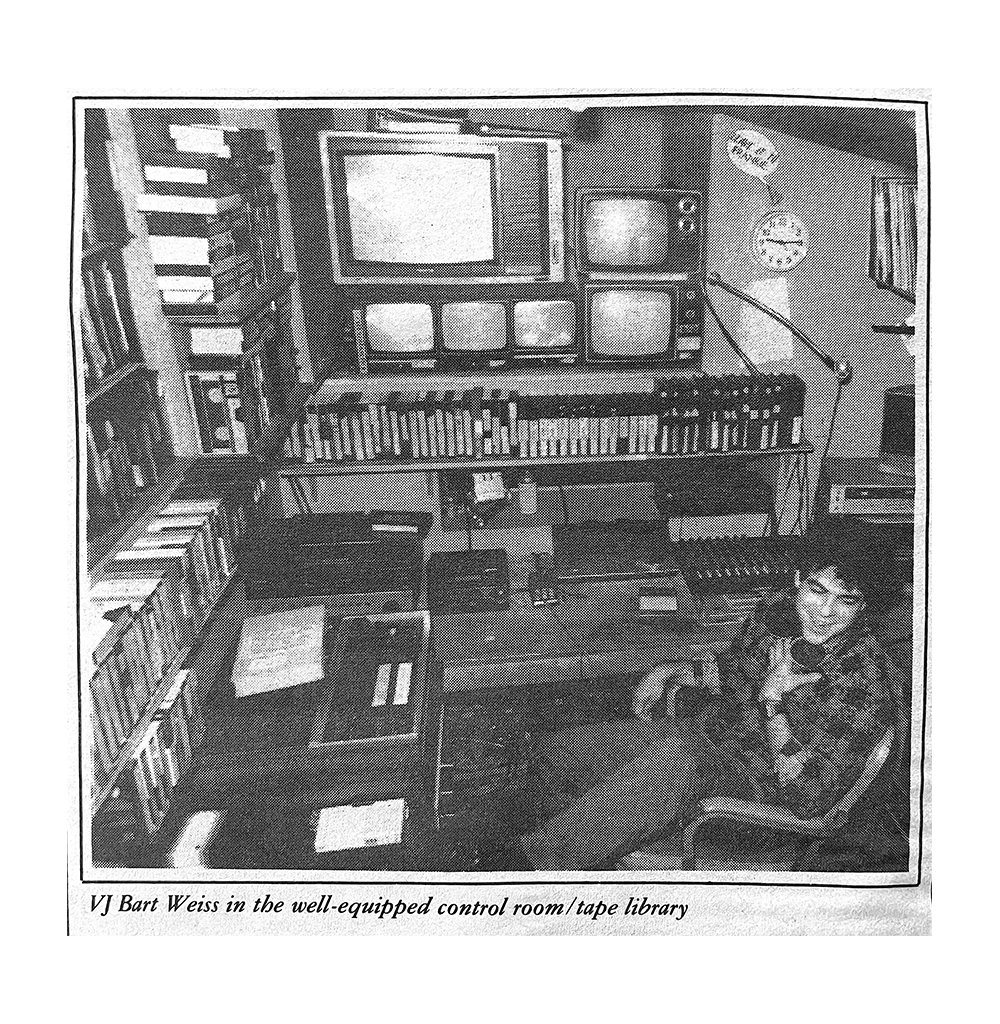 On The Air co-founder and veejay Bart Weiss ran the tape decks that powered The Video Bar on Lower Greenville Avenue. Courtesy: Dallas Observer/D. Vaughn
Hosted by Helen Stark and UTA professor Bart Weiss, The Video Bar reunion restages for a day and pays tribute to the epoch-making institution for video natives in Dallas.
"While MTV was a big thing in the early 80's, there were lots of great music videos that just weren't being played on the network, and the people who were just watching at home were really missing out. So we started On the Air, on Lower Greenville Avenue, and later, The Video Bar in Deep Ellum, as places where you could watch all the great underground videos, hang out with your new friends (who loved the same music you loved, and also DANCE while watching the screens.)" says Bart Weiss.
Starting at 7pm on Friday, June 16 The Kessler Theater will be transformed into this iconic video bar environment with televisions and projection screens. VJ Ron Stanley will spin era-specific music videos all night, including the full-length version of Nine Inch Nails performing at The Video Bar in 1990 early in the evening.
Everyone is invited to step into this time machine.
"If you were there, this is a chance to relive it, and reconnect with your (now older) friends. If you were too young, this is a chance to see what you missed. The Kessler in North Oak Cliff is absolutely the perfect place for this Video Bar reunion," Weiss says.
Read Danny Gallagher's article about Dallas Video Bar on the Dallas Observer.
Event location:
The Kessler (map)
1230 W. Davis St.
Dallas TX 75208