UTA Student Stories
Yours could be next.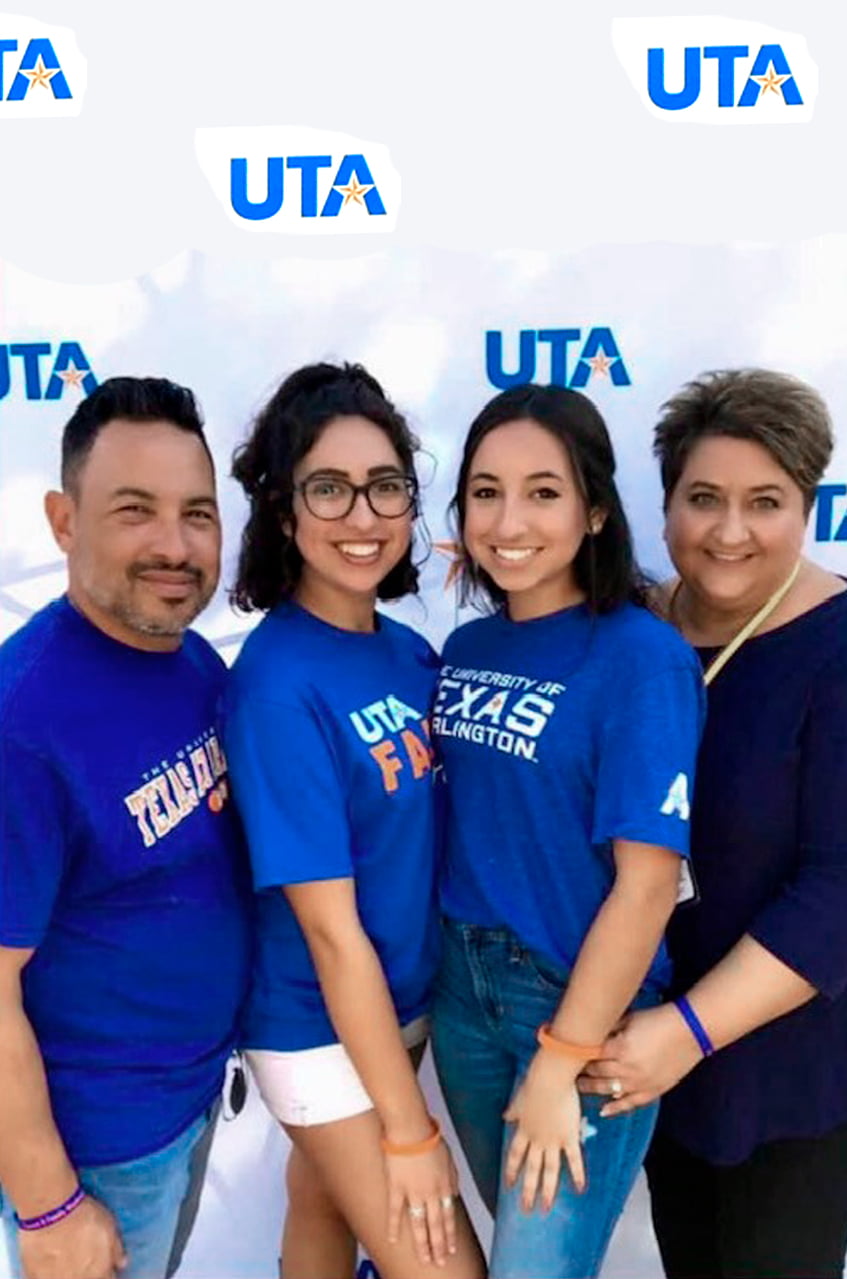 Meet the Klovenskis
Timothy and Sheila Klovenski - Katy, Texas
UTA Student: Haley - Nursing Junior
Our daughter Haley is currently finishing up her second year at UTA. Haley is our oldest child so of course choosing the right school and then sending her 4.5 hours away to UTA was very challenging. As a family we visited UTA MANY times before she enrolled and have been able to visit her many times throughout each of her two years at UTA. I am so happy to share that with these visits we've grown much more comfortable each time and we absolutely know that our daughter is exactly where she should be. From the overall warm and welcoming feeling of the campus, to the great diversity, the strong academics, to the many volunteer opportunities, the clean and easy to navigate grounds, to the great social events, fine arts and athletics...UTA has it all. If your student wants to be active and involved, believe me they can be, our daughter does it all and even has an on-campus job as well! As parents we appreciate all of that, but one universal thing parents worry about, is the safety of our children. With each visit we could easily see the presence of the UTA Police and Safety Officers, as well as the efforts by UTA to make the campus as safe as possible. Not only is their presence appreciated, but the services they provide to the students certainly make a difference. Services such as police escorts, vehicle jumpstarts, and the Assistance Call boxes throughout the campus all help to make the campus safer. Personally, our family has visited with many of the staff and officers, and on every occasion, they were helpful and spoke directly with our daughter about safety, how they could be reached, and how they were happy to help. Officer Randy has stood out to us and has always been happy to lend a hand and ease our minds regarding campus safety. Many thanks to Officer Randy and to all who work hard to keep UTA campus safe!