Explore Programs
Earth and Environmental Sciences - Doctorate (PHD)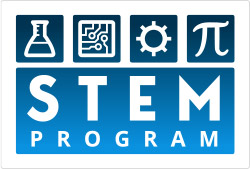 STEM Program
CIP CODE 03.0104.00
DEGREE OVERVIEW
The degree provides students with the interdisciplinary knowledge and skills to conduct independent research in environmental and earth sciences. Students conduct dissertation research under the supervision of a faculty member in one of the participating departments (Biology, Chemistry, Earth and Environmental Sciences, Civil and Environmental Engineering, or Urban and Public Affairs). The program prepares students for academia and employment in the energy and environmental science sectors.
ABOUT THE PROGRAM
The degree expands students' skills needed in areas of natural resources exploration, production and conservation, water supply, environmental engineering and planning, environmental monitoring and modeling, environmental risk/health impact assessment, and geological surveying. Graduates will also gain skills of problem-solving, data collection, analysis, and interpretation, and oral and written presentation.
LEARN MORE
CAREER OPPORTUNITIES
Academia (college and university)
Environmental geologist and scientist
Petroleum exploration and mining
Geological surveying
Government (local and regional planning, state and federal environmental regulation and protection, state geological surveys, state department of health, U.S. Geological Survey, National Park Service, state parks, EPA, CDC, FDA, NIST)
Environmental consultant
Environmental health and safety manager
WHY CHOOSE US?
Cutting-edge laboratory analytical facility
Knowledgeable faculty
Nice location with abundant intern and job opportunities
Diverse research projects
Incorporation of data science courses
GET STARTED
Take the next step toward investing in yourself by learning more about our Earth and Environmental Sciences - Doctorate (PHD) program.
Apply Today
If you're ready, so are we. The next step is to apply. Applying for admission is easy, and we're here to work with you every step of the way.
Learn More
Learn More
Earth and Environmental Sciences - Doctorate (PHD)