Explore Programs
General Experimental Psychology - Doctorate (PHD)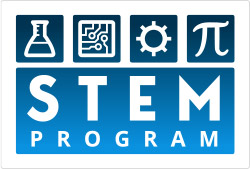 STEM Program
CIP CODE 42.2704.00
DEGREE OVERVIEW
Our PhD in experimental psychology is a mentor-based program with concentations in the psychological sciences and health/neuroscience. We offer a master's-in-passing option for those who have a bachelor's degree and are interested earning a master's while working toward their PhD. Our students have multiple opportunities to conduct original research, publish in well-known journals, submit competitive grants to prominent funding organizations, participate in national and international conferences, and obtain highly-coveted summer internships.
ABOUT THE PROGRAM
Our 67-hour degree offers broad training in experimental psychology with a strong scientific emphasis in traditional areas such as cognitive, developmental, evolutionary, human learning and memory, neural network modeling, neuroscience, personality, quantitivative, social, and industrial/organizational. The curriculum is designed to develop students' keen understanding of research, statistics, and data science in order to hone the skills that are highly sought in today's modern workplace. Students will be prepared for job opportunities in myriad industries, such as academia, business, health care, technology, and government.
LEARN MORE
CAREER OPPORTUNITIES
Below are only some of the successful careers our graduates have had:
Professors
Statistical Analysts
Behavioral Research Scientists
Animal Researchers
Consultants
WHY CHOOSE US?
Award-winning educators and renowned researchers in such fields as cognitive psychology, social psychology, and neuroscience
Ranked best psychology department in North Texas by the National Research Council
GET STARTED
Take the next step toward investing in yourself by learning more about our General Experimental Psychology - Doctorate (PHD) program.
Apply Today
If you're ready, so are we. The next step is to apply. Applying for admission is easy, and we're here to work with you every step of the way.
Learn More
Learn More
General Experimental Psychology - Doctorate (PHD)
Learn more about this program on the Department or College website.