Internship Exploration with Joyce Abuto
A business student's perspective on how internships prepare and develop skills for their career.
Joyce Abuto, a Bachelor of Business Administration in Finance and Economics student, has been with Omni Logistics LLC since January 2023 as their Accounting Intern. Joyce learned about the position through the Finance Society student organization promotion on social media.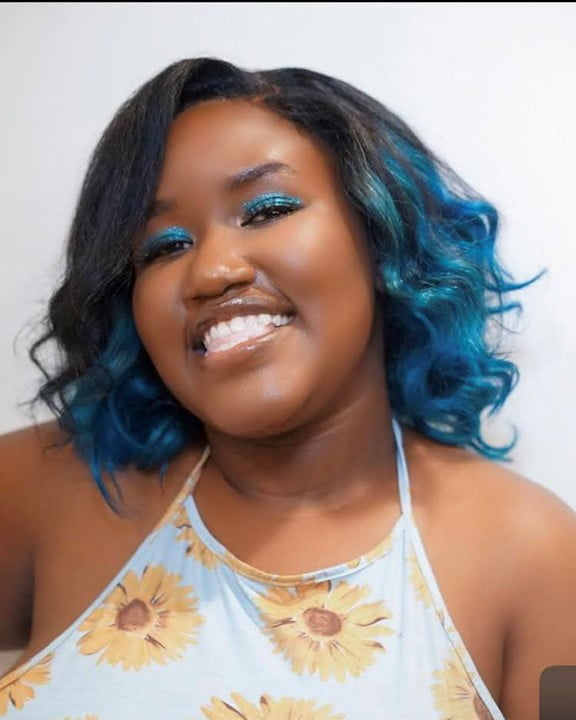 Joyce Abuto
"I became intrigued and felt it would be an ideal place to expand my knowledge of finance in the corporate realm. Moreover, I had a passion for accounting classes and believed this internship would offer me the opportunity to explore the possibility of obtaining my CPA certification," said Abuto.
The role assisted Joyce in expanding her Microsoft Excel and accounting skills. "I have gained knowledge about bank reconciliations and their implications, journal entries, and the interaction between various accounts, the auditing process, and how finance departments collaborate with one another."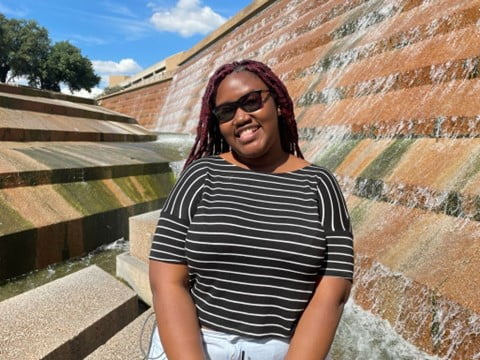 Joyce at the Fort Worth water garden
Joyce loved the challenge of working on diverse projects. "Being able to work independently and witness my own personal and professional growth has been an incredibly rewarding experience."
The internship provided Joyce with essential technical and soft skills that are transferable in any career, "The proficiency I gained will remain valuable in my future finance career. Learning workplace etiquette and professional communication has been a crucial aspect of my growth. The opportunity to work alongside and interact with various professionals in the finance field has helped me expand my network and will continue to aid me."