Business Student and Navy Veteran, Jeovany Dubon
Jeovany Dubon, UTA College of Business student veteran, shares his journey into higher education after military service.  
The UTA College of Business celebrates Military Appreciation Month by recognizing our veteran business students. Jeovany Dubon, Navy veteran, is a Bachelor of Business Administration in Management student and is a peer mentor for the military and veteran services at UTA, serves as president of the Maverick Veterans student organization, member of the Student Veterans of America, and Phi Theta Cappa Honor Society. Jeovany discusses his service and college experience.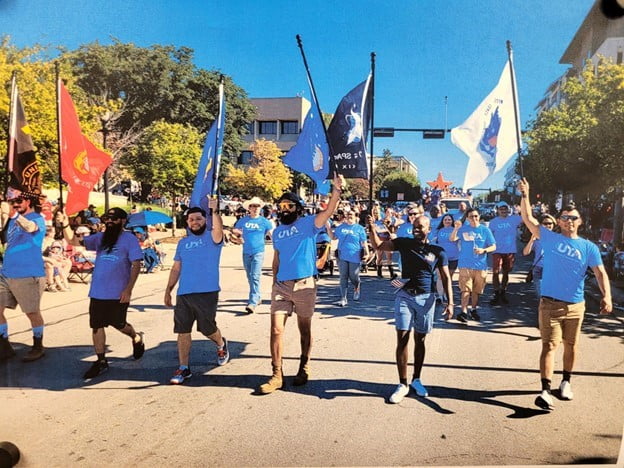 Jeovany at the 2022 City of Arlington 4th of July parade
What was your motivation to pursue a degree after military service?
To be honest, my pursuit of higher education post-military service began during the pandemic. I, like many people, lost my job and was stuck at home not being productive. Instead of staying home and doing nothing, I decided to pursue my degree to become more marketable to employers once the pandemic subsided. One thing I noticed is that although the military gives us many marketable skills and experience, a degree is sometimes required for positions that are highly sought after.
Why did you choose UTA?
As a veteran, I chose UTA because this campus felt like home. It had a welcoming, comfortable atmosphere that encouraged me to reach out and feel the urge to connect to my fellow students and the other veterans on campus. UTA is one of the most highly rated universities for military and veteran support and the staff, teachers, and students make you feel welcome and help you find resources whenever needed. The added benefit of the peer mentor program helps you to have a contact who will partner with you to learn to adapt and adjust to the transition and answer questions that the peer mentor has experienced before. It's an atmosphere that breeds engagement and comradery. 
Does your military experience contribute to your success as a student?
Military experience contributes to success as a student in many ways. The main factor is that a military-connected student is dedicated, and many times is self-motivated to complete their assignments, tasks, and always produce a high-quality product. There is also an inherent sense of discipline that is unique to the military to the point where many professors enjoy the leadership that we bring into classes when it comes to participation and group projects.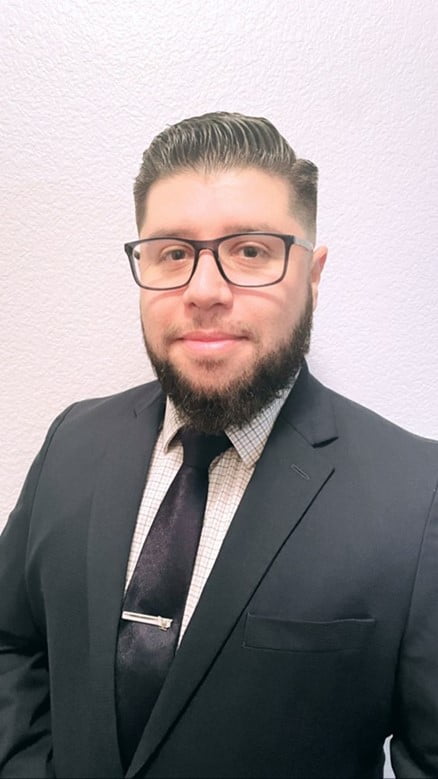 Jeovany Dubon headshot
What would you tell other veterans or active-duty members who are considering pursuing a degree in business?
Pursuing a degree in business is a way to get yourself in the door to many organizations and be able to put into practice many of the skills and knowledge that we gained in the military. One of the most prominent factors of our time in the military is being able to adapt, analyze and improve aspects of our jobs to maximize efficiency. This is a hallmark of the business world and pursuing a degree in business can help us expand outreach to the civilian sector.
Three fun facts about you: 
I am a father of 5 children.
I will be studying abroad in Stockholm, Sweden this summer for the UTA College of Business.
I was selected as the 2022-2023 Undergraduate student employee of the year at UTA.