Ph.D. Business Student and Army Veteran, Rafael Hernández
Rafael Hernández, UTA College of Business student veteran, highlights his military experience and continued pursuit of higher education.
 The UTA College of Business celebrates Military Appreciation Month by recognizing our veteran business students. Rafael Hernández is a twenty-year Army veteran and a Ph.D. in Finance and Real Estate student. Below he shares his journey that brought him to UTA.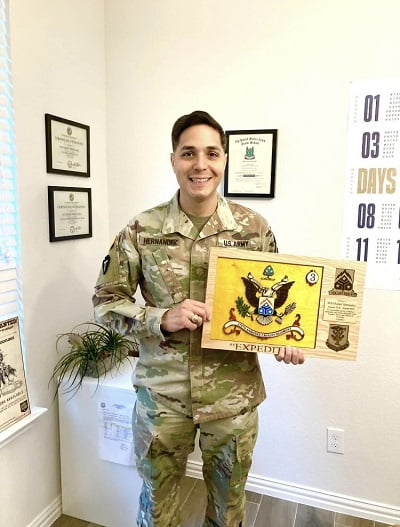 Rafael receiving military recognition
What was your motivation to pursue a degree after military service?
After a deployment in Baghdad, Iraq in 2009-2010, I wanted to pursue a business career in finance. I selected an MBA in Finance at the University of Denver which was a great program that helped me transition from full-time military service to a career in commercial real estate finance. Today I have over 12 years of commercial real estate experience and I currently still serve as a Battalion Executive Officer (XO) in the Texas Army National Guard.
Why did you choose UTA?
The Ph.D. in Finance and Real Estate program at UTA is very closely aligned with my commercial real estate finance experience plus the published research from our current faculty is within top-tier journals.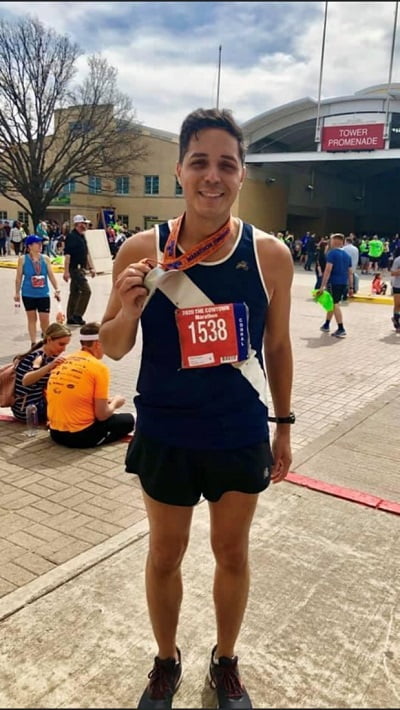 Rafael completing the Cowtown Full Marathon
Does your military experience contribute to your success as a student?
Absolutely. The tireless days and nights during operations and training have taught me how to stay focused as a student plus my experience in the Army has contributed to my time management skills.
What would you tell other veterans or active-duty members considering pursuing a business degree?
Take your time when selecting a program. Consider the program's ROI and how far the alumni network reaches out.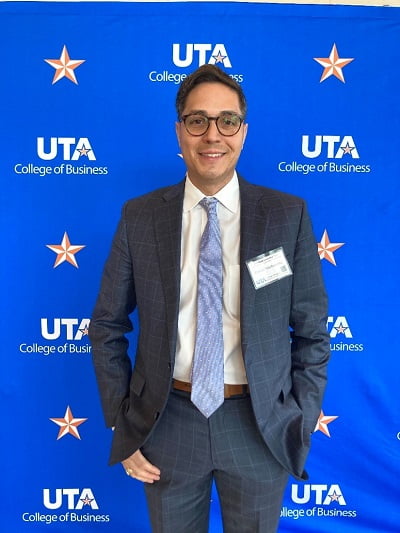 Rafael at the UTA CRE conference
Three fun facts about you:  
I love to run long and mid-distance. The most I have ever run in one week is 90 miles.
I serve as a field grade officer in a tank battalion.
I have 3 master degrees: University of Denver, New York University, and Columbia University.