The College of Business's Best Kept Secret
Dr. Narayanan Janakiraman highlights the dynamic uses of the Behavior Lab and its value to the College of Business.
The Behavior Lab, located on the third floor of the College of Business, is used for data collection in academic research. Impactful data is gathered and studied through the lab on a weekly basis by faculty and doctoral students.
The lab is equipped with 30 computers furnished wall-to-wall in a large room. Small rooms surround the computer room with double-blind windows and seats for observing participants. These small rooms are also equipped with eye-tracking cameras for business pitch practice, serving a dual purpose.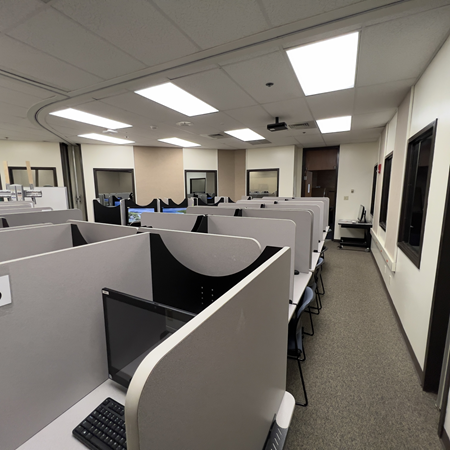 Image of the Behavior Lab
About 20 researchers per year use the facility. The lab hosts 600-800 participants every semester contributing to a total of 2400 data points collected every year.
In the fall semester of 2023, the Behavior Lab will conduct six different in-lab studies and the average sample size will be around 250 participants. The first in-lab study began on October 8.
Dr. Narayanan Janakiraman, an Associate Professor of Marketing is currently managing the lab. He stated "many PhD students rely on the lab to facilitate research for their dissertation because the data gained is higher quality; it is the backbone of their dissertation. Also, when compared to conducting a study online it is less expensive."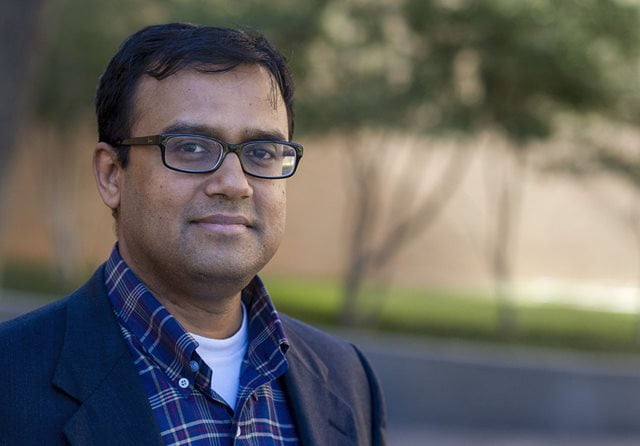 Dr. Narayanan Janakiraman Headshot
Since 2016, the Behavior Lab has been routinely used by many departments. The lab is considered a tremendous resource for a multitude of reasons.

Janakiraman also stated, "marketing leads with data collection," emphasizing the tremendous value of the lab. Having the lab in-house leads to a less complicated stream of data. Most importantly, faculty and doctoral students can conduct studies with greater accuracy and fewer obstacles.

For questions about the Behavior Lab, conducting research, or becoming a participant, please contact Dr. Narayanan Janakiraman janakira@uta.edu.