Meet Ryan
CAPPA Student Stories - Your support matters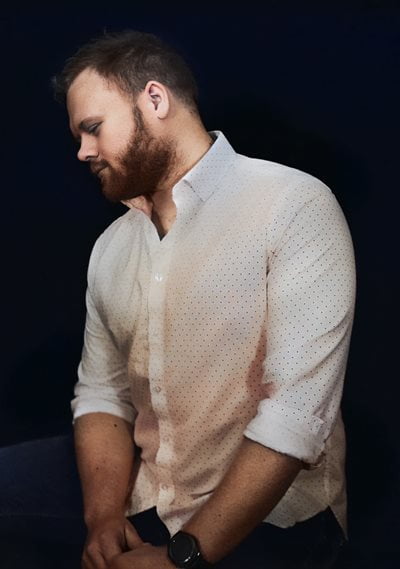 Bachelor of Science in Architecture
I first attended UTA CAPPA's Architecture program in the Fall of 2010. The estranged nature of my parents' relationship resulted in me lacking financial assistance and minimal financial aid with their income. So, I spent the first two semesters working 60 hours a week for Cinemark while studying for my courses. However, this proved impossible when I failed out in both semesters and decided to take time away from school until I was prepared to seriously engage in my academic journey.

I returned to CAPPA in 2014 but was emotionally challenged with news of my mother being diagnosed with breast cancer shortly after the start of the semester. Unfortunately, the immense stress lead me to fail out of the program for a third time.

After a year-long break from academics, I enrolled in architecture courses with Tarrant County College for the Fall 2015 session. A dual enrollment program between TCC and UTA allowed me to enroll in TCC courses synergized with the UTA Architecture degree plan. Thanks to this partnership, I was able to reengage with previous courses and complete my first year of the program.

After two years with TCC, I applied for readmission with CAPPA in the Fall 2017 semester and was gratefully accepted into the program, but on stringent conditions. I previously used all my drop credits and returned with a 1.1 GPA, which left me ineligible for financial aid. I worked closely with Cheryl Donaldson to develop an academic plan to raise my GPA high enough to declare my major going into my third year. Cheryl, as well as other central advisors, helped me change my 2014 semester status from failed to withdrawn, which significantly boosted my GPA while I was managing four/five courses per semester including the summer.

All this effort allowed me to raise my GPA high enough to become eligible for financial aid. In addition, now that I was older than 24, I was able to receive student loans and UTA scholarships since my parent's income was omitted from my FASFA. Fortunately, I was able to reduce my work hours and focus on my studies, which provided an amazing opportunity to student abroad in India with Joshua Nason, Professor of Architecture.

These opportunities further enabled me to push myself in my final year while I considered my options for graduate school. I graduated in May 2020 with my B.S. Arch, followed it with a gap year, and accepted a graduate position with CAPPA starting in the Fall 2021 semester. I was offered an incredible opportunity with an assistantship position that covers 85% of my tuition costs, as well as a monthly stipend, semester scholarships, and yearly financial awards. These programs and opportunities quite literally changed my life and have enabled me with the ability to focus on my studies in a capacity I've never been able to previously.

My experience with CAPPA has been an incredible one, to say the least. The people here have been insanely helpful and immensely impactful to me. From the student programs and organizations, such as AIAS and CAMP, to the faculty mentorship and guidance I've received, I'm incredibly grateful for these opportunities. CAPPA offers a fantastic program, with an immense amount of support, and I'm proud to be a part of it.
Programs
Bachelor of Science in Architecture
The Bachelor of Science in Architecture is a pre-professional degree and a four year program that provides a basis for various career opportunities.
More about Architecture