TECHCON Winners
Three MSE Students Finish in Top 10 at TECHCON Student Competition
Three Materials Science and Engineering doctoral students, Yi Ram Kim, Hossein Madanipour and Allison Osmanson, earned the Best Student Presenter Award at TECHCON 2020, the flagship technical conference of the Semiconductor Research Corporation, or SRC.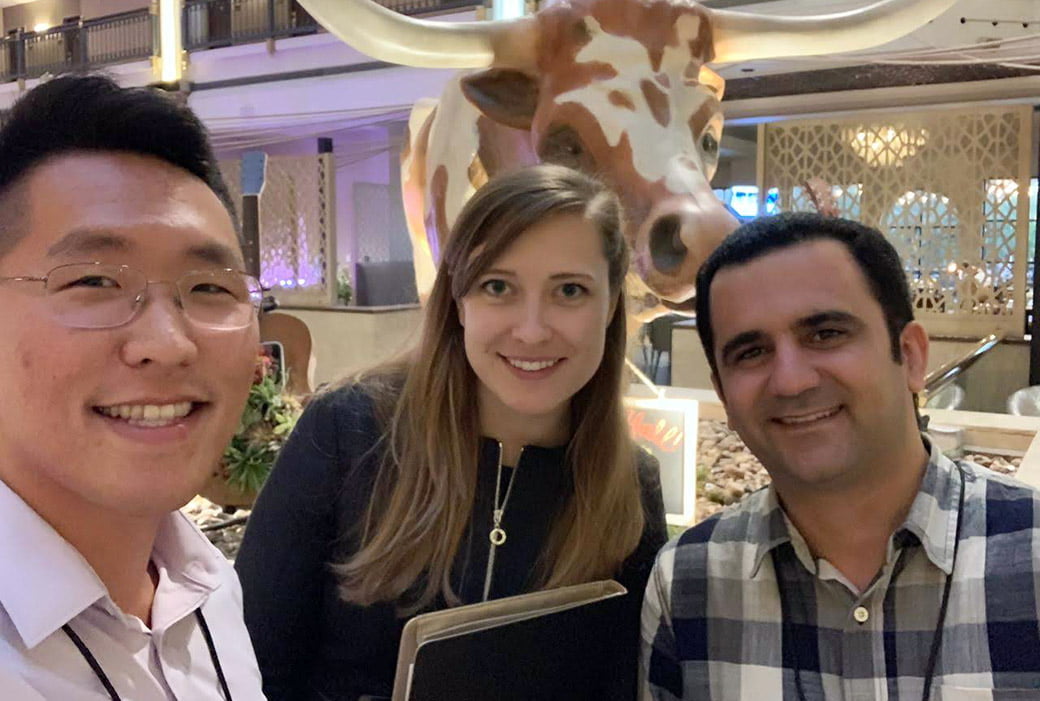 The Top Student Presenter Award is granted to the top 10 presenters out of 160 total, and is highly competitive. All three of UTA's presenters were declared winners of this prestigious award, the first time that has happened in TECHCON history.
All three students are conducting research supported by four grants provided by SRC. They are working with Materials Science and Engineering Professor Choong-Un Kim, who has engaged in semiconductor packaging research for more than 25 years. The students' focus is in reliability engineering and electronic materials.
"I am very proud of Yi Ram, Hossein and Allison's for their performance at TECHCON. Many of the top universities in the country were represented in the competition, and for all three of them to finish within the top 10 is exciting and an excellent example of the quality of our students and our program," said Choong-Un Kim.
Kim, Hossein, and Allison were each presented with a certificate, a medal, and a plaque for their achievements. The students' presentations were:
"Ratcheting Failure, A New Failure Mode in SAC Solder Interconnects under Pulsed Electromigration," Yi Ram Kim
"Study of Electromigration Failure in Cu Based Wirebond," Allison Osmanson
"Comparison of Electromigration Failure Mechanism in Micro Solder Joint with Different Joint Geometry," Hossein Madanipour
SRC is a world-class technology research consortium whose members include the semiconductor industry's biggest companies, such as Texas Instruments, IBM, Intel and Micron, and national organizations, such as the National Institute of Standards and Technology and the National Science Foundation. With its highly regarded university research programs, SRC plays an invaluable role in the research and design strategies for the industry's most influential entities. There are 84 universities involved in collaborative research with the SRC, 69 of which are in the U.S.