Scholarship Donor and Recipient Share Connection
UTA Engineering Scholarship Donor and Recipient Share Connection
In Pakistan, girls and boys both attend school, but girls are not expected to benefit much from their attendance, often merely biding time until they can get married.
Some girls, however, want more.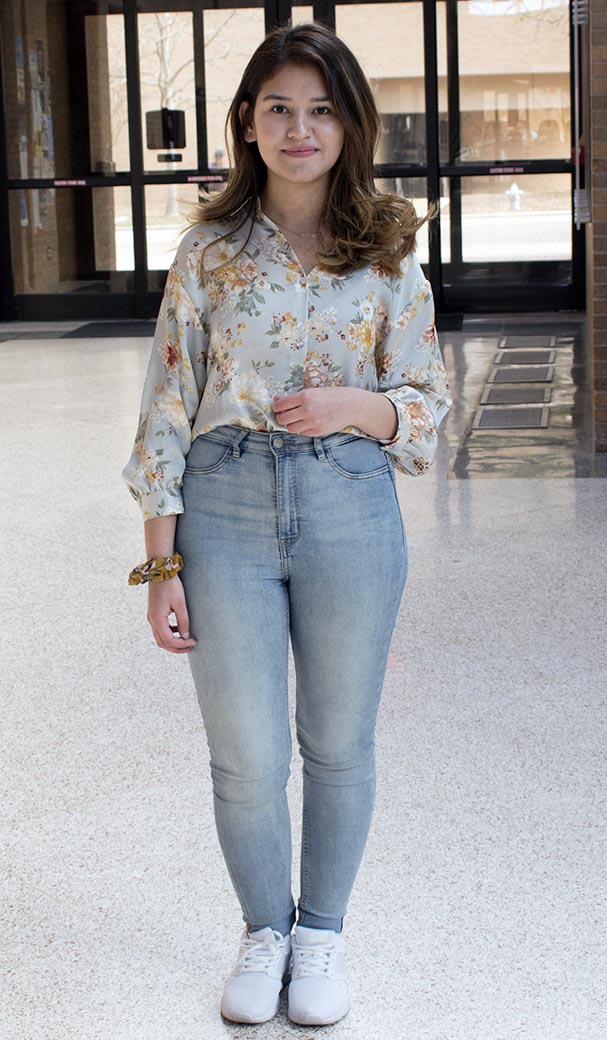 Fiza Saeed, a junior bioengineering major at UTA, pushed back against cultural norms and her family's expectations because she wanted to be a doctor. Thanks to the generosity of Asif Malik ('91 MS, '85 BS Computer Science and Engineering), who established a scholarship at UTA in honor of his mother, Saeed is now working toward her degree in the medical field.
"In Pakistani culture, there are different rules for girls and boys, and my family was very strict. I did very well in school and had scores better than any boy. It was really hard to convince my father to allow me to pursue a college degree, but my uncle, who is a mechanical engineer in the U.S., supported me and pushed me to attend university here," Saeed said.
"Finally, some of my father's friends saw my scores and when they told him how well I had done, his pride made him give in."
Because she was the first in her family to attend a university, she didn't know how to apply for admission or what to expect from the process. She contacted UTA's Admissions Office and they helped her with her application. She took the SAT, was admitted, and arrived in Arlington the following spring.
Life in Texas was an adjustment. She had to be more confident and adjust to the diversity of the campus and the language barrier. From the start, though, Saeed felt like UTA was her new home. She joined Freshman Leaders on Campus, a student organization that that focuses on training and preparing members to take on prominent leadership positions across campus. She is a part of the Leadership Honors Program in the Honors College, as well as the Pakistani Student Association and the Biomedical Engineering Student Society. She also got a job with the Office of Information Technology. Unfortunately, tuition costs were making it difficult to see a way to continue her studies.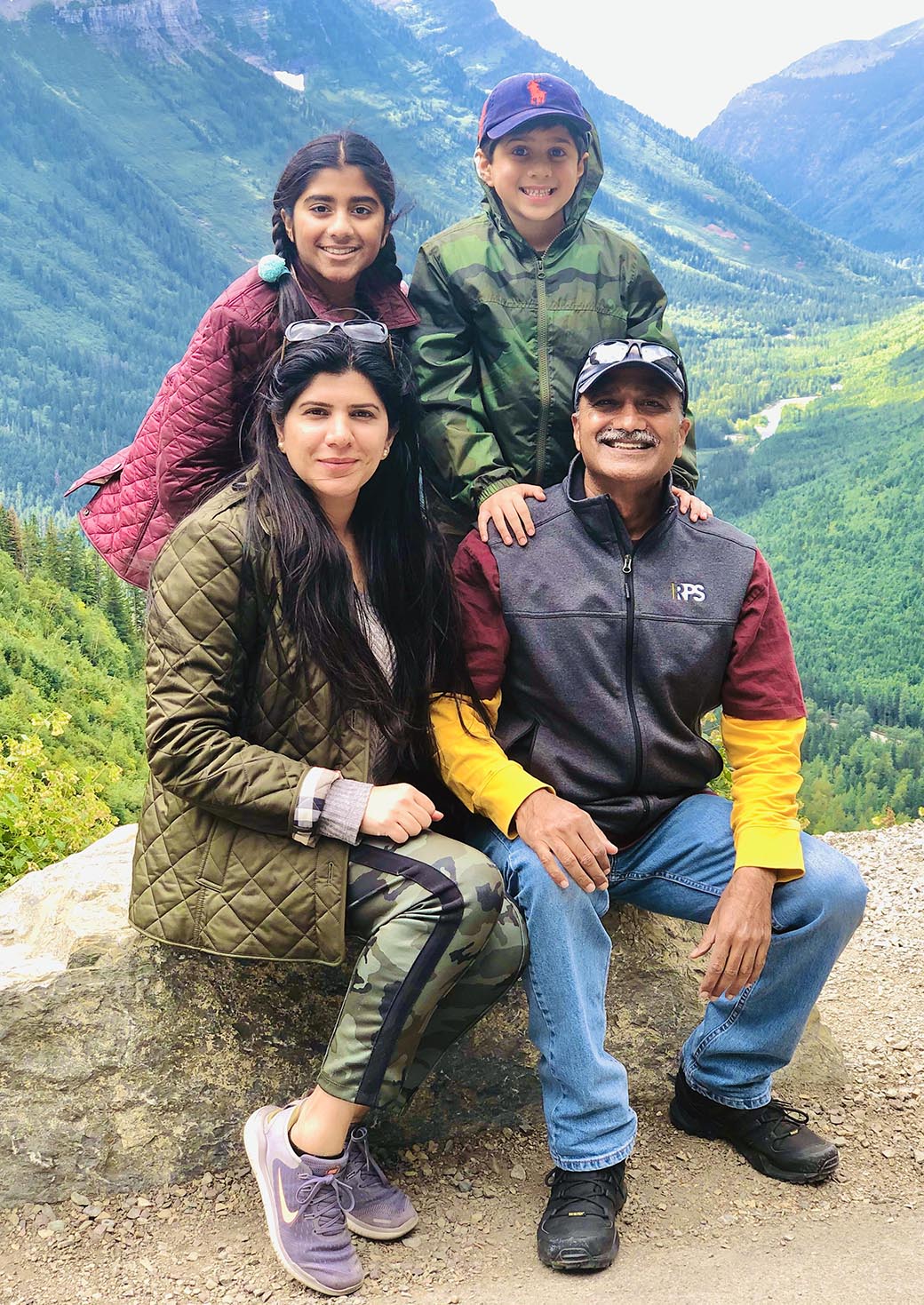 Asif Malik was born in Pakistan and was the youngest of four children. His parents did everything they could to ensure that he and his siblings had access to the best-possible education. His mother, Dr. Shamim Sughra Malik, served in the Pakistani army and was one of very few female doctors in the country. He remembers people looking at her wherever she walked in her uniform because what she had accomplished was extremely rare.
"My mother always pushed education on us. She told us, 'do the best you can and go as far as you can' from an early age. When she passed away, I established the Dr. Shamim Sughra Malik Endowed Scholarship Fund to honor her for pushing me to succeed," Malik said.
Malik is Chief Technology Officer for AIG Japan. His wife, Dr. Khumara Asad, is also from Pakistan. Since the first awards from the fund were granted in 2018, they have received thank-you letters from recipients but had never had a chance to speak to any of them in person. When the opportunity to speak to Saeed presented itself this year, Malik eagerly accepted.
"My wife and I were thrilled to meet Fiza, and I know my mom would've been thrilled, too. We can relate to each other because we all came from Pakistan. It's amazing that against all odds we not only came to the U.S., but are doing well," Malik said.
"To be part of Fiza's story and give her a little boost is really uplifting. She's a role model for the next generation of Pakistani students. It's amazing what a person can do when they put their mind to it."
Since Saeed started at UTA in the spring semester, very few scholarships were available and she didn't know how to apply for them. She persevered, however, and managed to earn enough funding to continue her studies. Then, she was awarded the Malik scholarship, which took a huge weight off of her shoulders.
"The costs for my first semester were really high as an international student and I didn't know how I was going to continue. It was very important to earn a scholarship because, combined with my on-campus job, I'm able to pay my tuition," Saeed said.
"I'm so thankful to be the recipient of the Dr. Shamim Sughra Malik Endowed Scholarship because I can concentrate on earning my degree and focus on my future career. The connection I have with Mr. Malik and his family goes beyond just a scholarship, and I'm proud to represent our home country."
After completing her undergraduate degree, Saeed plans to pursue a Master's degree and then begin her career. She is interested in medical imaging and designing new technology that will allow doctors to better treat patients.
"Instruments and research are the backbone of everything in medicine, and it's exciting to think about the effect I can have on future treatments," she said. "It's amazing how far I've come and the support I've gained since I chose UTA."