Engineering Alumni Spotlight: Raj Iyer
A feature article on UTA electrical engineering alumnus Raj Iyer, Chief Information Officer, U.S. Army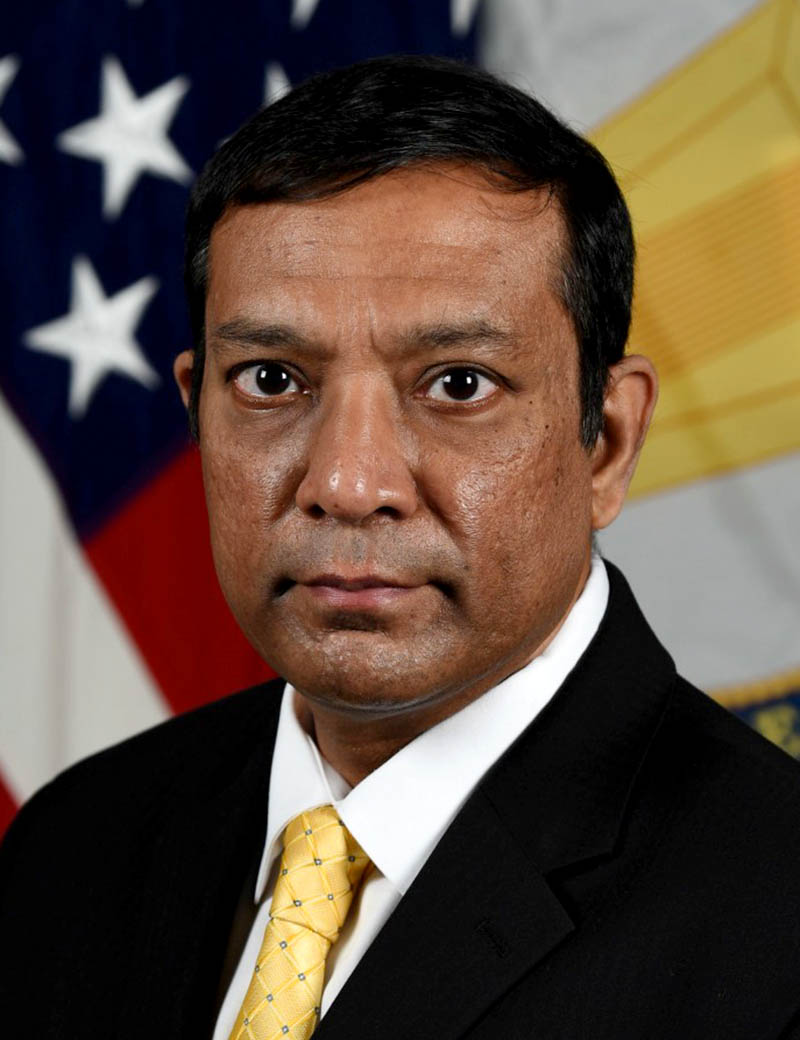 Raj Iyer has held leadership roles throughout his 25-year career in public service and private enterprise, and in November 2020 he took one of the most important leadership positions of his life: the first civilian Chief Information Officer of the United States Army.
Iyer is responsible for the Army's IT portfolio through a global workforce of 15,000 IT professionals and providing oversight to the Army's $18 billion annual budget. He leads IT reform and digital transformation through adoption of cloud, AI and data analytics technologies to enable the Army to achieve a digital advantage against enemies of the United States.
While earning doctoral and Master's degrees in electrical engineering at UTA, Iyer gained valuable experience working with industry and learned about commercialization and applied research while studying under Venkat Devarajan in the Electrical Engineering Department and working with John Mills, former director of UTA's Automation and Robotics Research Institute (now the UTA Research Institute).
Iyer's experiences working with industry and with his fellow students and researchers provided him with skills and relationships that are still valuable today.
"What was unique about UTA was the opportunity to work with industry on applied research and develop skills in writing proposals, providing updates and commercializing research through a start-up. You can establish really tight relationships with the people you're working with. UTA went over and above to be sure I could be successful," Iyer said.
During his time at UTA, Iyer became a co-founder with Devarajan of a venture capital-funded startup company focused on developing web-based enterprise software products for design collaboration in the engineering supply chain. He was the Chief Technology Officer and led an R&D team that researched and developed the product suite that was offered as a software-as-a-service through the portal aspire3d.com.
Devarajan remembers Iyer as a dynamic, very efficient student with a unique ability to view all angles of a task and get it done. He brought Iyer on in his company because he was confident in his abilities and saw his management skills.
"Raj was always very driven and expected a lot from those working for him. Eventually, he wanted to leave and I encouraged him to take advantage of his opportunities, which is when he first started working for the Army," Devarajan said.
"He has always had a great sense of duty to his adopted country. He is very patriotic and wanted to contribute to the country."
Prior to his current post, Iyer spent six years at Deloitte, most recently as Managing Director for Government and Public Services. He also worked for the U.S. Department of Health and Human Services as a senior technology advisor for Healthcare.gov and as Director of the Information Services Design and Development Group for the Center for Medicare and Medicaid Services. He also held various civilian positions in IT for the U.S. Army CCDC Ground Vehicle Systems Center, U.S. Army TACOM and U.S. Army Materiel Command.
"My career has taken me all kinds of places, but the biggest takeaways from UTA are the leadership skills I developed and the ability to communicate technical issues and challenges to non-technical executives, which has allowed me to speak to key stakeholders and gain buy-in for important projects."
Another aspect of UTA that sets it apart from others is its diversity, Iyer says. The opportunity to work with a diverse group of students from many countries and cultures gave him skills that have helped him throughout his career.
"I've learned that it's not just about solving a problem, but how you solve it," he said. "Are you getting diverse inputs, and how well are you communicating to your stakeholders? The diversity of people and viewpoints at UTA allowed me to understand the importance of looking at things from many angles, and it has helped me work with, guide and coach people."