Distinguished Alumni
The 2019 Distinguished Alumni Awards took place on November 8, 2019.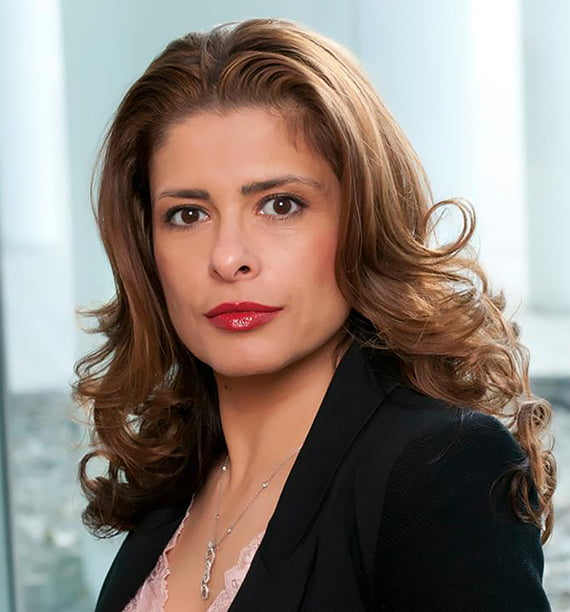 Shahrzad Amirani '89 BA, '93 PHD
Shahrzad Amirani is vice president, head of new products and innovation, at Ipsen Biopharma. She is passionate about improving patients' lives by implementing customer-centric approaches to new product development and bringing life-saving medicines to market. She has held positions in both pharmaceutical and biotech companies, working on commercial development, life cycle management and integrated care. Amirani established the Shahrzad Amirani Endowed Scholarship at UTA and has contributed to over 2,000 microloans for women starting small businesses. A member of the UTA President's Advisory Board since 2009, she holds a bachelor's degree in chemistry and a PhD in business administration.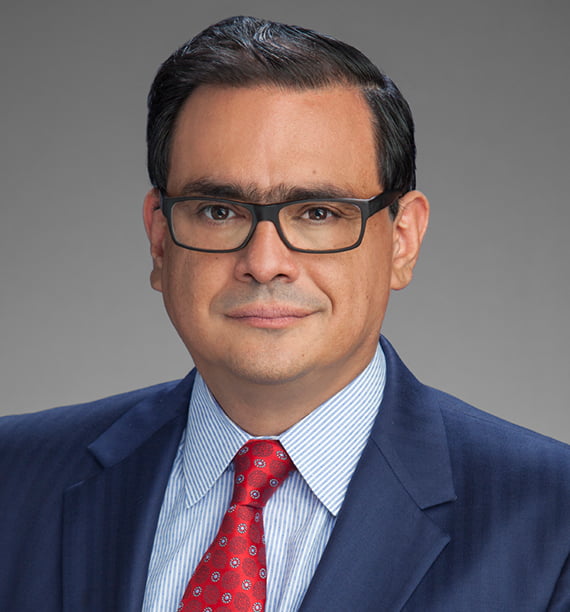 Jacob Monty '91 BA
For more than two decades, attorney Jacob M. Monty has successfully practiced at the intersection of immigration, labor and employment laws. He is the founder and managing partner of Houston-based law firm Monty & Ramirez LLP and is a nationally recognized authority on issues facing employers with large Hispanic workforces. He has held gubernatorial appointments to the Texas Higher Education Coordinating Board, University of Houston Board of Regents and Texas Private Security Board and currently serves as outside counsel for the Mexican Consulate in Houston and as chair of the Center for Latino Jewish Relations. A member of the UTA President's Advisory Board, Monty earned a bachelor's degree in history from UTA and a law degree from the University of Houston Law Center.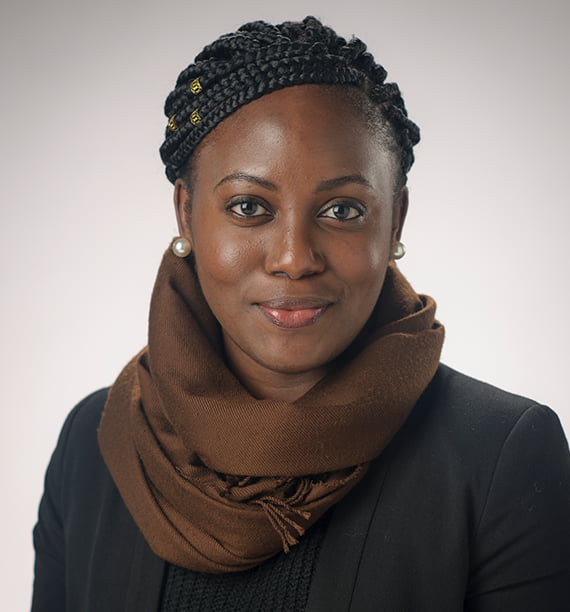 Wendy Okolo '10 BS, '15 PHD
Wendy A. Okolo is an aerospace engineering researcher in the Intelligent Systems Division at NASA Ames Research Center. She focuses on systems health monitoring and control systems design with applications to air and space components, vehicles, and systems. Her research experiences include working at the Wright-Patterson Air Force Base, where she examined aircraft formation flight for fuel savings. Okolo earned a bachelor's in aerospace engineering and, at age 26, became the first black woman to earn a PhD in aerospace engineering from UTA. Her numerous honors include the 2019 NASA Ames Early Career Researcher Award; the 2019 Women in Aerospace Award for Initiative, Inspiration and Impact; and the 2019 Black Engineer of the Year Award for Most Promising Engineer in U.S. Government.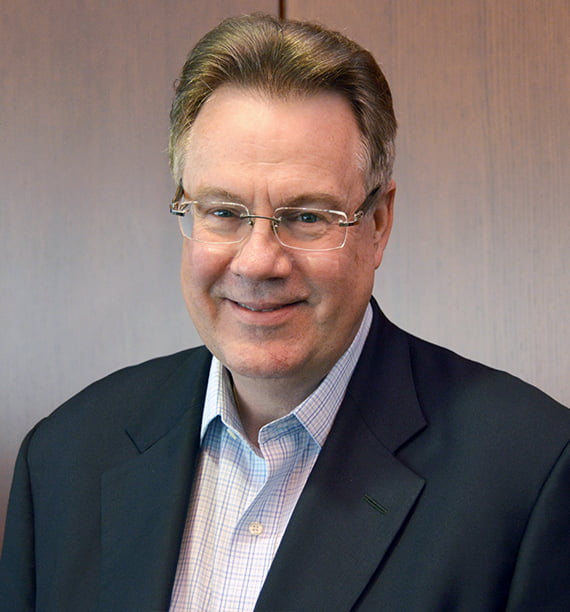 Michael Ray '76 BS, '78 MA, '81 PHD
Michael B. Ray is a longtime advocate for UTA and chair of the College of Science's Advisory Council. Dr. Ray is retired but most recently was ExxonMobil's Distinguished Science Advisor. During his career, he held positions as laboratory director at ExxonMobil's Corporate Strategic Research and division manager of technical software development, among other technical positions. He was named a Society for Industrial and Applied Mathematics Fellow in 2009 for his contributions to geophysical computation. In 2008 he and his wife, Wanda, established the Michael B. and Wanda G. Ray Scholarship for Graduate Studies at UTA. Ray received three degrees from the University: a bachelor's and master's in mathematics and a PhD in mathematical sciences.
Distinguished Alumni Award Recipients
1966
Sol Haberman
R. Bud Parker
W. T. Vandergriff
1967
Gerald M. Monroe
C. B. Smith Sr.
Fred Weeks
1968
Carlisle S. Cravens
Richard G. Dulaney
Jack S. Gray
1969
Herman Brautigam
Kenneth O. Emery
Morgan Woodward
1970
Charles Braswell
James P. Dunigan
H.A.D. Dunsworth
Eugene L. Strickland
Francis C. Turner
1971
Cothburn M. O'Neal
H. Earl Singleton
Kathryn W. Willis
1972
Ray Price
T.L. Shields
W. B. Swift
1973
Edwin L. Hamilton
Nathan Jones
Willard Latham
1974
Ray N. Biggers
Wayne E. Glenn
James K. Peden
1975
Richard E. Cavazos
H. J. Haynes
Jack H. Mahan
Paul E. Yarbrough Jr.
1976
Persis A. Forster
Darrell K. Glenn
Bill Jack Lancaster
Stanley M. Woodward
1977
Charles F. Dodge
Byron W. Stuckey
1978
Patrick E. Higginbotham
1980
Phil Burleson
Harriet F. Slaughter
1982
James A. Hayes
James E. Wright
1985
David R. Newell
Anna Waynette Vandergriff
1988
Donna L. Bertram
Glenn Gaustad
1989
J. Jan Collmer
Ronald L. Parrish
1990
S. Gus & Louise Alexander
Lorianne V. Palmer
1991
John David Patterson
1992
Kathleen Bell Cooper
Linda B. Thomas
1993
Naomi W. Lede
Safi U. Qureshey
1994
H. Ralph Hawkins
Jesse D. Oliver
Gloria Van Zandt
1995
Rebecca L. Boles
C. Roland Haden
R.A. Bobby Lane
Szu-Min Lin
Leonard C. Long
Margaret L. Martin
Cecil E. Roberts
Tom Scott
Steve Tipps
Ann Jobe Wynia
1996
Levi H. Davis
Linda Parker Denson
Harry W. Greene
Judy Early Kline
Kenneth W. Lowrance
Lionel B. Morrison
Nickey Naumovich Sr.
Lou Diamond Phillips
Bill Reeves
T. Anthony Reid
Nita F. Scheble Cox
Stephen William Spies
1997
Timothy E. De Noble
Michael M. Faenza
Nancy Grant
Jerry Bob Houston
David A. Jackson
Roger C. Lowe
Jim R. McClellan
Jim Oliphant
Ellen Larsen Palmer
Diane P. Patrick
Robert W. Proctor
1998
Elie S. Akilian
Maurice L. Barksdale
E. Dan Dahlberg
Maurine P. Dickey
Darell W. Fields
Phillip J. Ford
John L. Goolsby
Everette E. Gray
Curtis E. Hawk
Danny Ray Jackson
Sam Simonian
Kathleen Kay Willis
1999
Howard F. Ahmanson
Mark A. Dvorak
Robert H. James
Lee F. Krystinik
Dick Moeller
Franklin D. Moss
Freda J. Murray
Clifton L. Odom
Lee Thurburn
Larry Dan Watson
Valin R. Woodward
2000
R. Dean Astumian
Arlene Byrd-Shorter
George C. Campbell
H. Lea Barbato Gaydos
Randall C. Gideon
Frank W. Hill
Robert B. Howard
Rex H. Latham
Walter G. Sonneborn
Jerry W. Thomas
Robert K. Utley III
2001
T. Keith Alcorn
F. Thaddeus Arroyo
Walter H. Baxter
Sandra L. Bruce
M. Heloiza Novaes-Carman
David R. Gattis
Gary L. Henson
James Royce Lummus Jr.
Colleen W. McCall
John F. McMichael
Robert L. Meckfessel
2002
Kevin G. Abelbeck
Robert T. Babbitt
Randolph Blake
Thomas Chapmond
Hoang Van Dang
Robert C. Davis
Robert G. Davis
James F. Hollingsworth
James C. Hyden
Sharon Petrea Neece
Remy Cabatu Tolentino
James R. Wilson
2003
Graciela Berlanga-Cortez
Cynthia G. Franklin
Brian E. Happel
Susan McAvoy
Juli A. Mayfield
Carla D. McKelvey
Sharon K. Odum
Barry S. Payne
George F. Pickett
R. Zack Prince
Mary Clark Robinson
Clyde E. Womack
2004
Laura Valencia Alvarado
Steven A. Chapman
Brian E. Chase
Pamela R. Dunlop-Gates
Jacqualyn A. Fouse
Katherine K. Gilson
Mike Greene
Brenda J. Marshall
Madeline E. McClure
Jesse W. Rogers
John M. Suggs
Elmus S. Ussery
2005
Rayla J. Allison
William J. Commer
Jack E. Franke
David M. Kunkle
George C. McDowell
Lenore McMackin
Robin W. Newman
Walter H. Nguyen
Ross G. Querry
Maxwell C. Scarlett
Gary K. Trietsch
Roy L. Williams
2006
Corrine M. Anderson
Theron L. Bowman
Rosalie S. Budnoff
Mojy Haddad
Dwight P. Lawson
Melody D. Phillips
Susan M. Ponce
Lawrence W. Stephens
Joel H. Ward
David L. Webster
Timothy A. Westmoreland
2007
Michael R. Baylor
Lillie M. Biggins
Charles C. Cannon
Lu Pham
Phil Porter
Dan G. Sefko
Terry D. Steelman
Wesley A. Wampler
Kelcy L. Warren
2008
Azroei Ahmad
Molly Harvey Bogen
Shirley A. Burchfield
Anita J. Foster
Trey Hillman
Ron Jensen
Mohd Zamberi Kusa
Virginia A. Lynch
Jeffrey O. Smith
2009
Somsonge Burusphat
Wayne K. Carson
Rudy M. Garcia
Allan N. Garonzik
Thomas E. Harvey Jr.
Rodney W. Hicks
James E. Nelson
Vicky C. Teherani
Linda S. Watson
2010
Greg L. Barron
Clifford A. Hahne
Robert W. Irish Jr.
Jean C. McSweeney
Ignacio T. Nunez
Thomas E. Rourke
2011
Jane P. Avila
Lon M. Burnam
Harry M. Dombroski
Al Ellis
Keith D. Weiss
2012
Shirlee J. Gandy
Charles H. Goodman
David L. Hunn
Curtis R. Kayem
Wayne Watts
2013
Herbert A. Beckwith
Arunkumar Bhikshesvaran
Keith L. Crandell
JoAnn A. Lee
Jeffrey A. Leuschel
Betsy C. Price
Barbara White Bryson
2014
Baron V. Concors
Serena S. Connelly
James A. Greer
Frederick P. Perpall
Bruce L. Tanner
Vicki L. Tanner
2015
Sohrab D. Charna
Tamara Hext Hilliard
Raj Malik
Alan E. Petsche
Bonnie K. Petsche
2016
C. Keith Cargill
Daniel P. Hughes
Liz Johnson
B. Glen Whitley
2017
Roger A. Krone
Raj K. Nooyi
Mike Rhyner
Teresa White
2018
Mike Dolabi
Kevin Le
Maria Mejia
2019
Shahrzad Amirani
Jacob M. Monty
Michael B. Ray
Distinguished Alumni Service Award Recipients
1983
Melba Hammack
Thurman M. Jasper
1990
William L. Hughes Jr.
1991
C. Marvin Applewhite
Frankie M. Stewart Hansell
1994
David L. Browning
Mary V. Fulbright
Marcella Bonte Wilemon
1997
Lloyd C. Clark
Franklin D. Moss
1999
Jim W. Garrett
Ida V. Hall
2008
Gloria Gatlin Bender
Distinguished International Alumni Award Recipients
Honorary Distinguished Alumni Award Recipients
1970
Don Kennard
Tom J. Vandergriff
1972
C D. Richards
Duncan Robinson
1975
Martha W. & William L. Hughes
1984
Wendell H. Nedderman
2017
Frank Alexander
Jane Alexander
2018
Follett Higher Education Group
Distinguished Recent Graduate
Distinguished Community Service
2019
The Honorable Kelly Hancock
The Honorable Chris Turner
The Honorable W. Jeff Williams