The 5 Question Interview: Jamar Jones
Director of UTA's Music Industry Studies program focuses on business side of music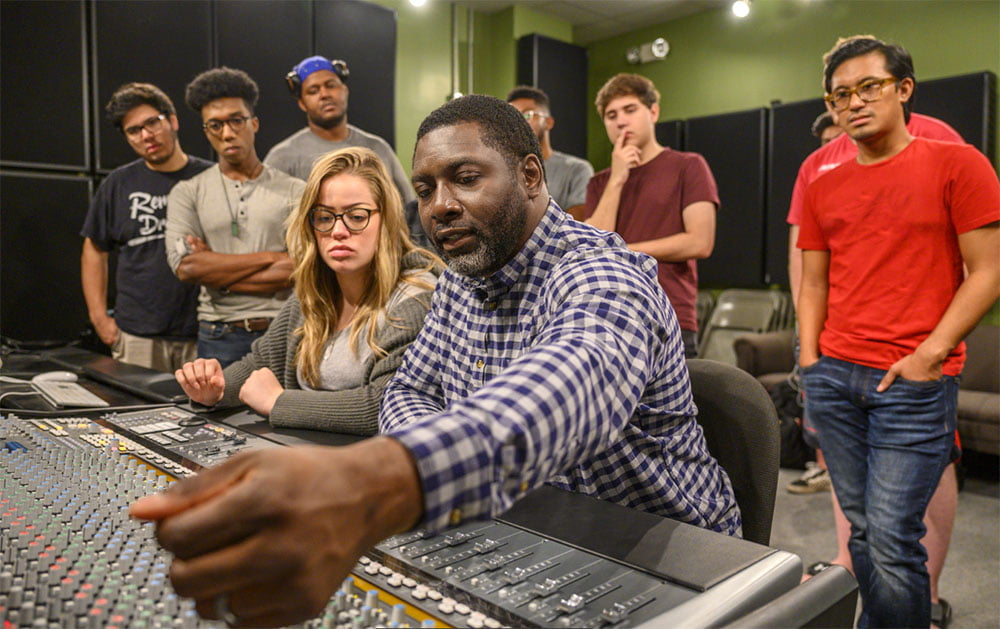 Jamar Jones is a University of Texas at Arlington alumnus and music industry veteran who has performed with Patti Labelle, Jamie Foxx and Jill Scott.
But as a UTA assistant professor and the director of the Music Industry Studies program, his focus is not on performance, but instead on teaching students how to manage artists, run record labels and produce albums.
1. What drew you to music?
I was drawn to music as an '80s kid who watched lots of television shows that had mesmerizing musical content. I started playing the piano at age 4, and having access at such an early age provided me a distinct opportunity to learn. I loved playing those theme songs, and that love has morphed into a career in music.
2. What's the highlight (so far) of your musical career?
Performing at the White House during President Obama's final concert series, entitled "Love & Happiness." I had the opportunity to work with some of my favorite performers and friends: the Roots, Common, Bell Biv DeVoe, Janelle Monae and Jill Scott, to name a few. It was a phenomenal moment for me as an artist, as a creative, as a professional peer and as a fan.
3. How long have you been teaching at UTA?
I've been at UTA since fall of 2016. I am so happy to represent the University in all my capacities. From teaching Record Label and Studio Management courses to leading the Music Industry Studies program, I am thrilled about the opportunities that lie ahead.
4. What's the greatest lesson you've learned, something that will forever impact you and your career?
In 2005, I was playing a tribute to Stevie Wonder with celebrity music director Ricky Minor (of "American Idol" and "The Tonight Show"; Minor has also served as the music director for the Academy Awards), and I was really nervous. Minor noticed my anxiety and made a statement that will stick with me forever: "It's only an illusion that the Super Bowl is different than any other game you've played all season. The game is the same. There's just more people watching." That cured my anxiety—very fast.
5. What are some unexpected benefits of a career in music and teaching?
Pursuing a career in the music industry leads to a dynamic of touching people's lives and ultimately feeling great about your life's work. That has become my passion. UTA's Music Industry Studies program aims to prepare students for growth and success for the long haul. We look forward to launching careers. I am confident that many of tomorrow's industry tastemakers will begin their journeys as UTA Mavericks.
— Jonikka Davis, College of Liberal Arts, contributed to this story.