How mass transit raises property values
UTA study examines how mass transit stations can raise property values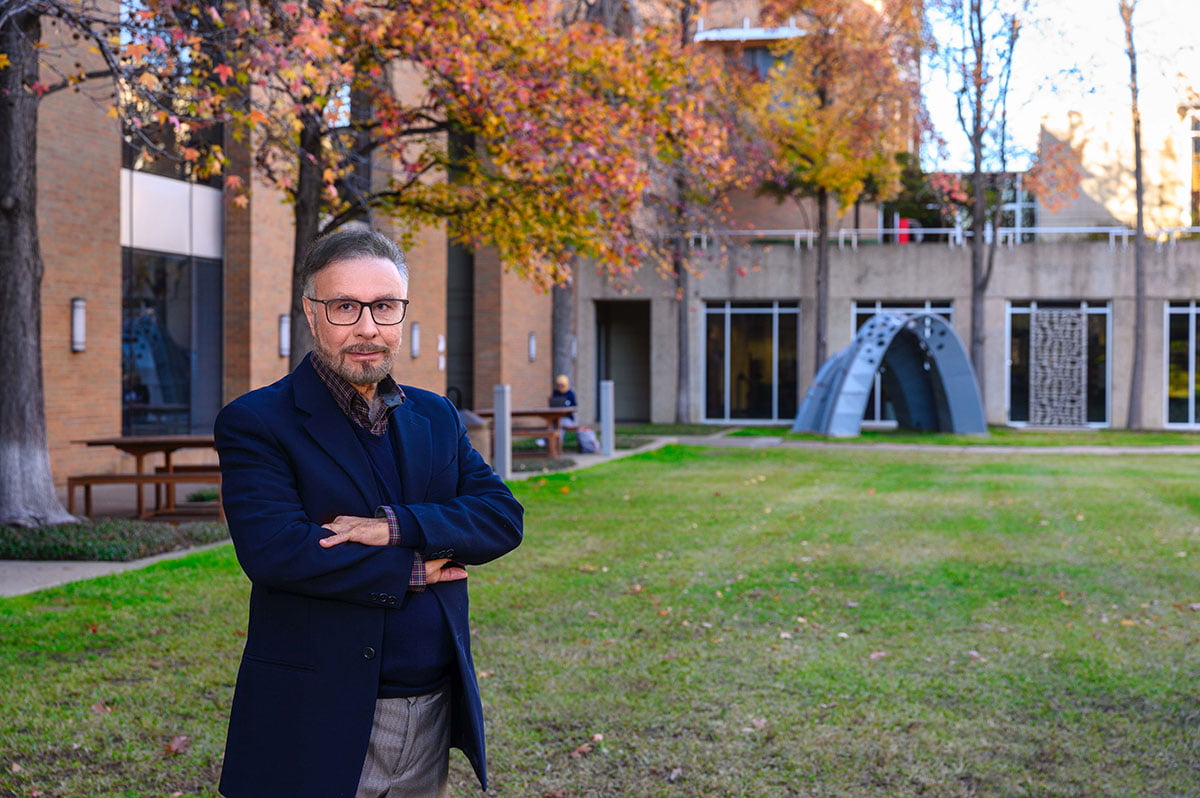 A University of Texas at Arlington study of transit-oriented developments across the Dallas-Fort Worth metropolitan area identfiies the most important factors that can increase housing values near those sites.
Ard Anjomani, UTA professor in the College of Architecture, Planning and Public Affairs, and Saad AlQuhtani, a recent alumnus, were the authors of "Do rail transit stations affect housing value changes? The Dallas Fort-Worth metropolitan area case and implications" in the Journal of Transport Geography.
Their research examined the effects of DFW-area rail transit stations on the housing values in nearby neighborhoods in this automobile-oriented region with the longest rail system in the United States.
"The study aims to develop policy steps that entities can implement to further public transit and development of those transit station areas," Anjomani said. "Based on our findings, cities should plan and work for the economic development of the station areas."
The study's findings included:
The most important variable in increasing housing values near transit-oriented developments is the number of college-educated residents
An increase in housing values when the number of jobs increased around transit-oriented developments (TODs)
A positive correlation to housing values and the close location of a nearby entrance ramp to a highway
An increase in property values surrounding TODs that were in proximity to shopping malls
A decrease in housing values near TODs decreased when located near schools
No significant impact on housing values when a park was nearby
The study said that compact, mixed-use, high-density, walkable urban projects also improve the affordability of housing in neighborhoods adjacent to rail stations, which also will help increase transit ridership.
"The study encourages planners and decision-makers to adopt policies that promote preservation and redevelopment activities and to infill development in neighborhoods surrounding rail stations, especially if stations are located in proximity to central business districts, town centers or sub-centers," Anjomani said.
In recent years, the introduction of intelligent transportation information systems (ITIS) applications that provide real-time information to transit users have created new hope for increased transit ridership, the study said. The availability of this real-time information contributed to a substantial increase in transit ridership; as people got to know about the availability of the service and used it more, the ridership increased.
Anjomani said the availability of ITIS applications has the potential to change several aspects of people's transportation lives.
"Today some of the ITIS applications provide real-time transit information making transit more attractive to users," Anjomani said. "Some of these systems enable trip makers to make informed decisions by providing them with the information on the projected vehicle arrival and departure times at stations or stops, projected vehicle connection information and expected travel time."
This research examines the factors affecting transit ridership in Dallas Area Rapid Transit, known as DART.
"To my knowledge, this is the first time ITIS data has been used in this type of research study," Anjomani said. "We're very appreciative of DART for letting us use ITIS data."
Adrian Parr, dean of the College of Architecture, Planning and Public Affairs, said Anjomani's research is especially needed in North Texas, where existing mass transit entities need help in coordinating with each other and users.
"This research is extremely timely, and it addresses several important issues pertaining to the planning of successful mass transit," Parr said.
Anjomani presented his research last summer in an international conference in Vienna, Austria, and presented the station-related findings last month to colleagues at the Association of Colligate Schools of Planning annual meeting in South Carolina.