Alumnus: UTA prepared me for role with NASA
Human performance scientist builds exercise equipment for spaceflight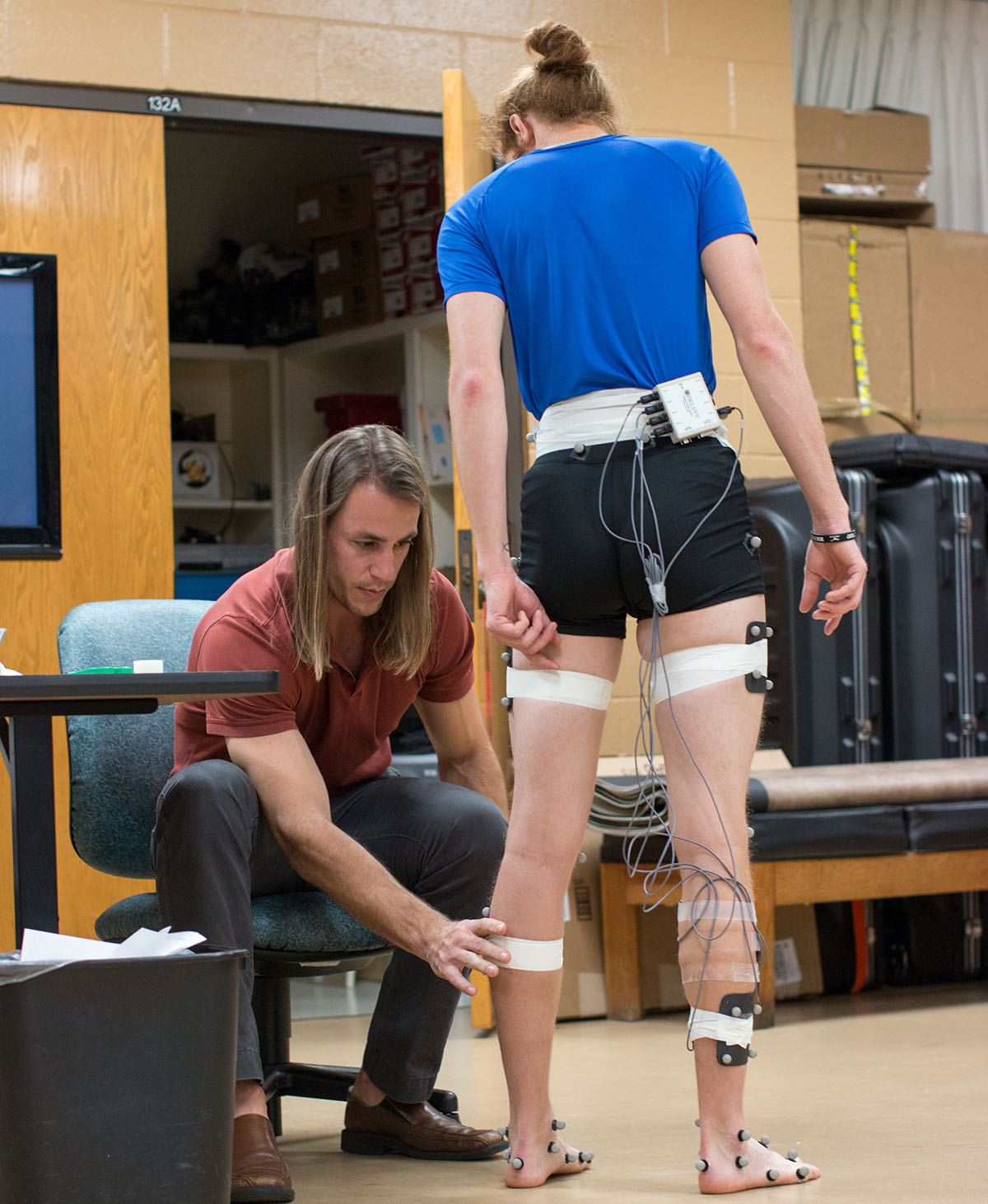 At KBR Inc., an engineering company that provides contractual services to NASA, University of Texas at Arlington alumnus Brian Prejean works closely with engineers to develop exercise equipment for long-duration spaceflights.
Prejean, a 2018 graduate of the Ph.D. kinesiology program in the College of Nursing and Health Innovation, is a human performance scientist collaborating on a project for NASA's Human Physiology, Performance, Protection and Operations lab. He works to minimize mass and volume while developing exercise equipment that combines resistance and aerobic exercise capabilities in a weightless environment.
"I'm really excited to operate in an exciting field like this, particularly at a time when we're trying to do more with lunar and deep space exploration," he said.
Prejean came to UTA to pursue graduate work in kinesiology after a stint as a personal trainer. He chose UTA, he said, because it was the best fit for his ambition of becoming a human performance scientist. A conversation with Mark Ricard, professor of kinesiology and director of CONHI's Applied Biomechanics Lab, further helped him narrow his focus.
Prejean credits his UTA kinesiology professors with helping prepare him for his current role. In addition to Ricard, they include
Assistant Professor Pricilla Caçola and Associate Professor Cindy Trowbridge, who were his mentors in graduate school;
Professor Barry McKeown and Clinical Assistant Professor Abu Yilla, who enabled him to gain invaluable experience through their exercise physiology and research methods courses; and
David Keller, department chair, who encouraged him to stick around for his doctorate.
As a graduate student, Prejean landed a teaching assistantship that exposed him to a broad range of learning opportunities within the department, including scholarly techniques, the use of state-of-the-art equipment and human performance analysis.
"Most of the equipment I learned to use at UTA is almost the exact same as what we have at NASA," he said.
—Written by Olalekan Oguntoyinbo, College of Nursing and Health Innovation