A celebration of Maverick entrepreneurship
MAVS 100 program highlights UTA entrepreneurship at its best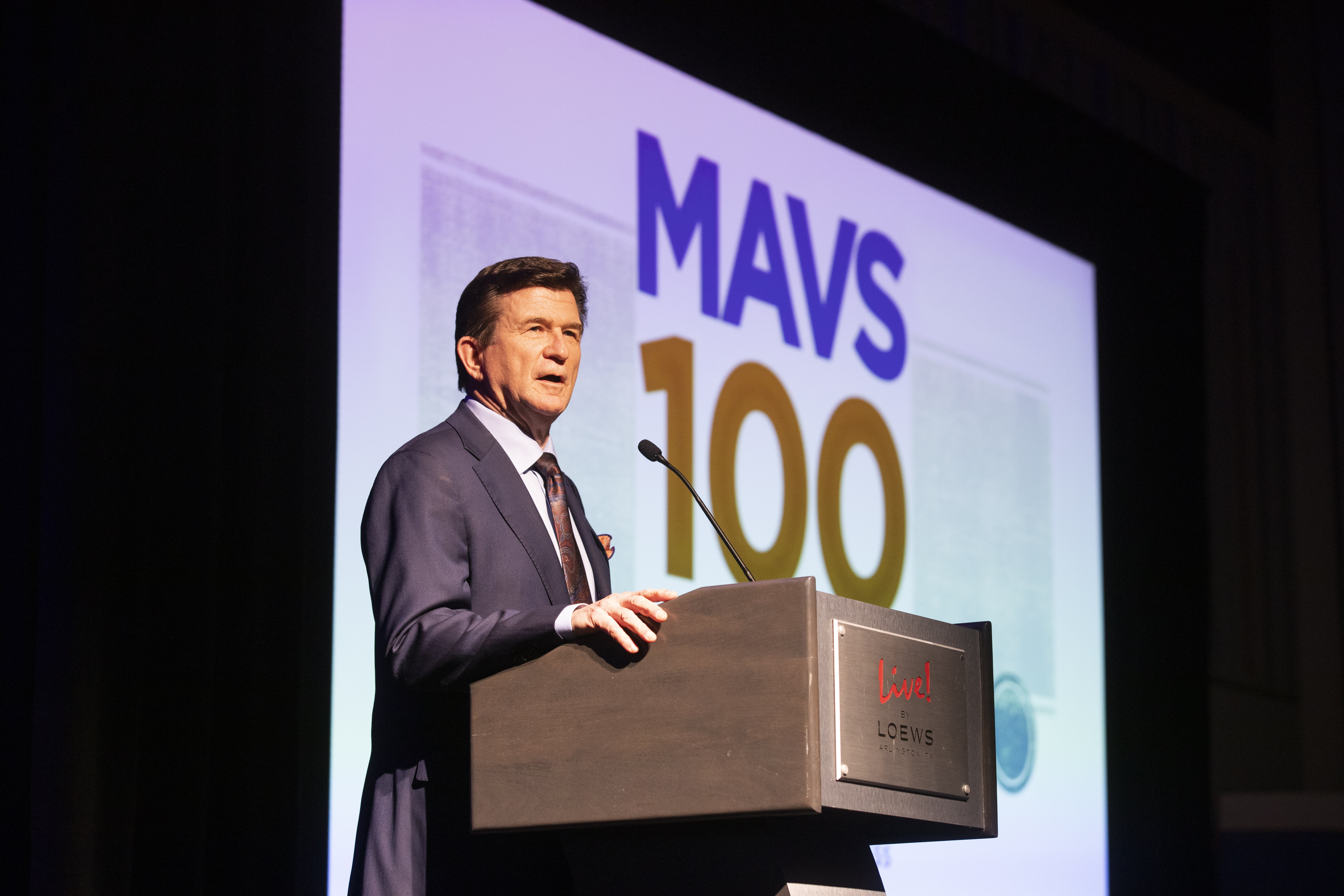 As part of its new MAVS 100 program, The University of Texas at Arlington recently recognized the 100 fastest-growing Maverick businesses, highlighting the success stories in UTA entrepreneurship.
"The MAVS 100 is a celebration of the entrepreneurial spirit that exists at UTA and that resides in our many alumni," said Harry Dombroski '79, dean of the College of Business. "It's an opportunity for us to recognize these individuals, their accomplishments and their contributions to the community."
The idea for the event came from Connie McCarty '97 and Drew Madsen '06, who encouraged Dombroski to create a program recognizing the top 100 Maverick-owned businesses. Dombroski said he initially worried that they wouldn't be able to reach that total in the first year, since such a program takes time to gain momentum.
"Luckily, no one around here listened to me," he joked.
The resulting event revealed the top 30 businesses, ranked by average revenue from their last three years. These companies have great impact on North Texas and beyond; the top 30 firms alone represent over $680 million in annual revenue.
Edmund Prater, professor of business and coordinator of MAVS 100, said the program illustrates the culture of Maverick entrepreneurs and the ecosystem that supports their goals. He said he hopes the next generation of students will be inspired by seeing what alumni have accomplished with their UTA educations.
"A lot of students at UTA are working to put themselves through school. In essence, they're already entrepreneurial," Prater said. "It's not a surprise that many of them go on to start their own companies. We want to reward and support them."
CAET Project Management Consultants LLC received the top honor of the night, ranking as the No. 1 fastest-growing Maverick business. As founder and president, Molly Sandlin '14 is leading the company's growth.
The next generation includes MAVS 100 finalist Tyler Sickels '18 and the business he founded while at UTA, SolGro. As a student, Sickels won top awards and funding through the Maverick Entrepreneur Program and Award Fund, established in 2018 through a generous gift from an alumnus who wanted to support UTA's thriving startup ecosystem.
SolGro and other young businesses were joined on the list by well-established companies such as Bioworld, which was founded by Raj Malik '93 when he was a UTA student. Bioworld is one of the largest merchandisers for major companies such as Disney and Nintendo.