UTA Q&A: Karabi Bezboruah
Nonprofits expert identifies trait all public affairs students must have: integrity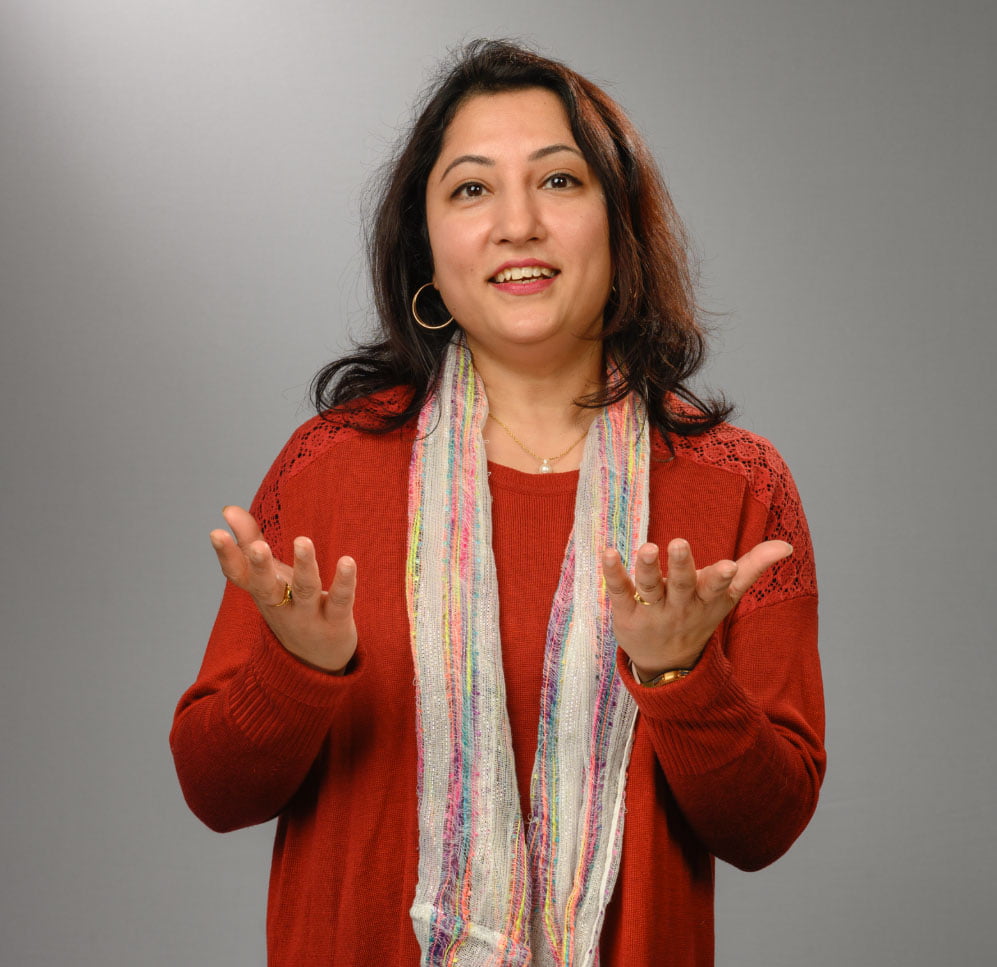 Karabi Bezboruah's research interests are varied: crashes involving pedestrians and bicyclists in the United States, flooding and drainage problems in India and nonprofit management in American cities.
In this UTA Q&A, the associate professor in the College of Architecture, Planning and Public Affairs explains the pressures faced by nonprofits, how they're meeting those challenges and what it takes to be successful in public affairs.
1. What is your research area of expertise?
First, I analyze how public and nonprofit organizations behave when there is a policy change that impacts their operations and services. Second, through engagement with communities and grassroots organizations, I examine how they try to influence policy change through activism and advocacy.
2. You've studied how to build and strengthen communities. What works? How do communities make themselves resilient?
Most of the time, there is a community champion who instills hope and optimism and rallies the community around a shared mission to improve its condition. Resilient communities work together to identify the most pressing problems and come up with solutions that they advocate to the local government.
3. What are some common challenges that nonprofits face, and how do they deal with them?
I study community-based, human-service nonprofits, which are often small in size but provide a diverse array of services to people facing difficult times. Some common challenges are lack of resources such as funding to provide services or run the organization, dependence on government and foundation grants, high turnover of competent staff, heightened focus on performance measurements that take time away from services, and pressures of accountability, among others.
Nonprofits are becoming very entrepreneurial; to address some of the challenges I mentioned, they are initiating revenue-generating ideas such as voluntary pay for services, thrift stores and fundraising through internet and social media. To address employee retention, organizations are offering flexible working hours and in-house childcare. Additionally, nonprofits are contracting evaluator and accounting services, or recruiting volunteers to assist with performance measurement and to maintain financial accountability.
4. What is the one trait a beginning public affairs and planning student should possess?
To serve in a public or a nonprofit organization, a person needs a calling to public service. Public servants are held to higher standards of responsibility and accountability. One trait that a beginner public affairs and planning student must possess is integrity.