The cost of curb appeal? Study says 7%.
Mow your lawn. Trim your hedges. UTA study says curb appeal adds 7% to home's price.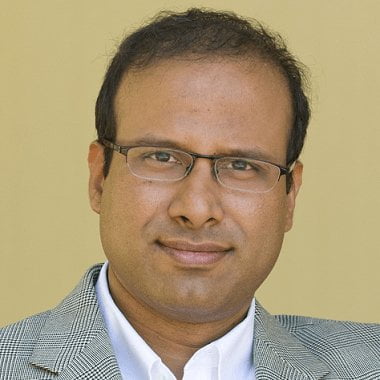 A recent study from The University of Texas at Arlington determined that curb appeal in residential housing could account for up to 7% of a home's value when sold.
Sriram Villupuram, associate professor in the UTA College of Business, led the study, which was published in The Journal of Real Estate Finance and Economics. It used photos from Google Street View, a deep-learning classification algorithm and a variety of visually attractive controls.
More than 400 photos were graded on a scale of one to four on curb appeal. Aspects like trimmed shrubs, well-mown lawns and colorful flowers were presented in some of the images. These grades were then fed into a machine-learning tool that automated other assessments of curb appeal value.
The results suggest that the curb appeal of a neighbor's home has a value similar to the curb appeal of the homeowner's property that's being sold.
"The value of curb appeal could be as high as 14% during cold residential markets," said Villupuram, who also is director of the Ryan Reilly Center for Urban Land Utilization in the College of Business. "This study also brings to light the value of homeowners' associations and their covenants, which tend to maintain a uniformly positive curb appeal for the neighborhood as a whole."
He noted that the study's most important contribution is using a machine-learning tool that can be cost-effectively scaled across various markets to evaluate curb appeal for most property types.
The median house in the study sample sold for $299,000. Based on curb appeal premiums, the increase in home value would be between $20,390 and $24,219.
"The curb appeal premium is more pronounced during times of housing market weakness and greater in neighborhoods with high average curb appeal," Villupuram said. "Our goal is for banks, lending institutions and large investors to use these assessments in their property appraisals and values."
Sanjiv Sabherwal, chair of UTA's Department of Finance and Real Estate, said the real estate industry is becoming more and more data prevalent.
"Dr. Villupuram's research in this area will help improve the appraisal industry's automatic valuation models," Sabherwal said. "The tool developed in his paper can essentially convert images to numbers and can also serve as a vital instrument for institutional investors."
Erik Johnson and Alan Tidwell of the University of Alabama contributed to the study.