The future of Texas transportation
Interdisciplinary UTA team developing transportation models for a futuristic Texas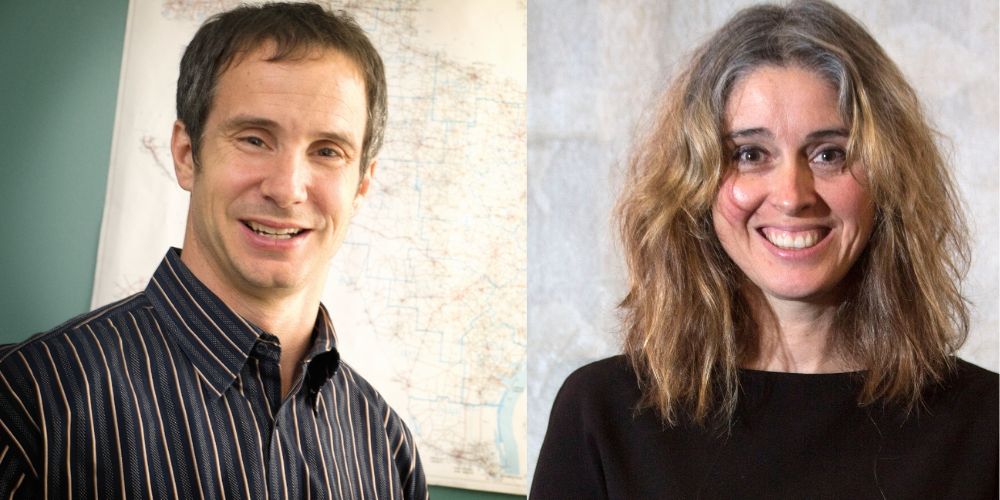 A civil engineering professor at The University of Texas at Arlington is leading an interdisciplinary project to develop a comprehensive vision of what the Texas transportation system should look like in 25 years.
The two-year, $298,503 project, funded by the Texas Department of Transportation (TxDOT), includes faculty members from UTA's College of Engineering and School of Social Work.
"With this project, we believe Texas will be better equipped to proactively prepare for emerging technologies and plan for a preferred vision of the future, rather than just react to new technologies and disrupted markets," said Steve Mattingly, professor of civil engineering. "We want to identify a vision for the future that the public values and move society toward it, rather than allow disruptive technologies and trends to derail it."
Mattingly said any transportation model needs to incorporate autonomous vehicles and their impact on everything from traffic congestion to passenger pickup at airports.
"How do you accomplish the goal of picking up and dropping off passengers in a driverless car environment?" Mattingly asked. "How does that look? Do we have policies that will allow public roadways to accommodate curbside pickup without disrupting traffic flow, or does society require new infrastructure to accommodate this future need?"
The researchers plan to survey Texans from different parts of the state to understand their transportation needs, said Anne Nordberg, associate professor of social work.
"I'm very interested in how we can amplify their voices," Nordberg said. "What do the people of North Texas say, and how does that relate to the people of West Texas? How can we make sure everyone is heard and represented in a plan?"
The project includes a toolkit to assist TxDOT and metropolitan planning organizations in looking to future transportation needs.
"The toolkit emphasizes proactive rather than reactive actions," Mattingly said. "We can't just let disrupted market conditions dictate the future of the transportation system."
Ali Abolmaali, chair of the Department of Civil Engineering, said the cross-disciplinary team epitomizes UTA's multifaceted approach to transportation issues.
"We are working across schools and colleges at UTA to deliver a cogent, far-reaching solution to the transportation needs of a growing and diverse state that has expanded far beyond what was thought of even a couple of years ago," Abolmaali said. "This team's plans will answer those needs."