50 years after leaving to serve, Vietnam War vet graduates from UTA
History graduate from UTA calls himself 'luckiest sucker to ever put on a flight helmet'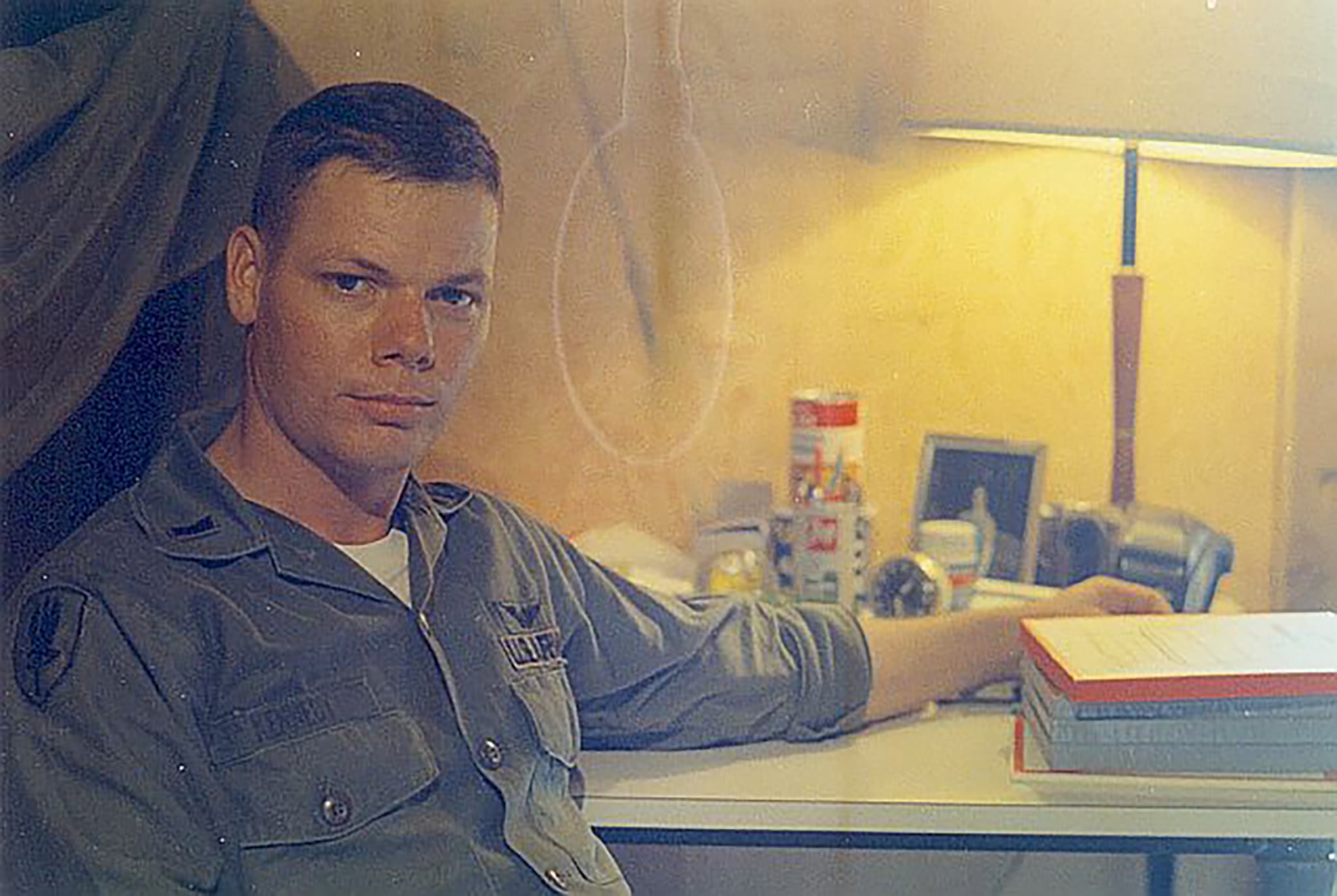 At age 75, Steve Kennedy has graduated from The University of Texas at Arlington. It took more than 50 years, some dusty paper transcripts and teamwork from administrators in the College of Liberal Arts to make it possible.
In 1967, Kennedy was nine hours shy of completing his history degree from what was then Arlington State College when he received his commission in the U.S. Army. He had to leave school to begin training as an infantry officer and helicopter pilot.
A year later, Kennedy said a temporary goodbye to his new wife, Wilma—the "cute little red head" he had met at Six Flags Over Texas—and departed for Vietnam. Kennedy eventually logged nearly 1,200 hours of flight time in a UH-1 "Huey" helicopter, ferrying troops and running resupply missions.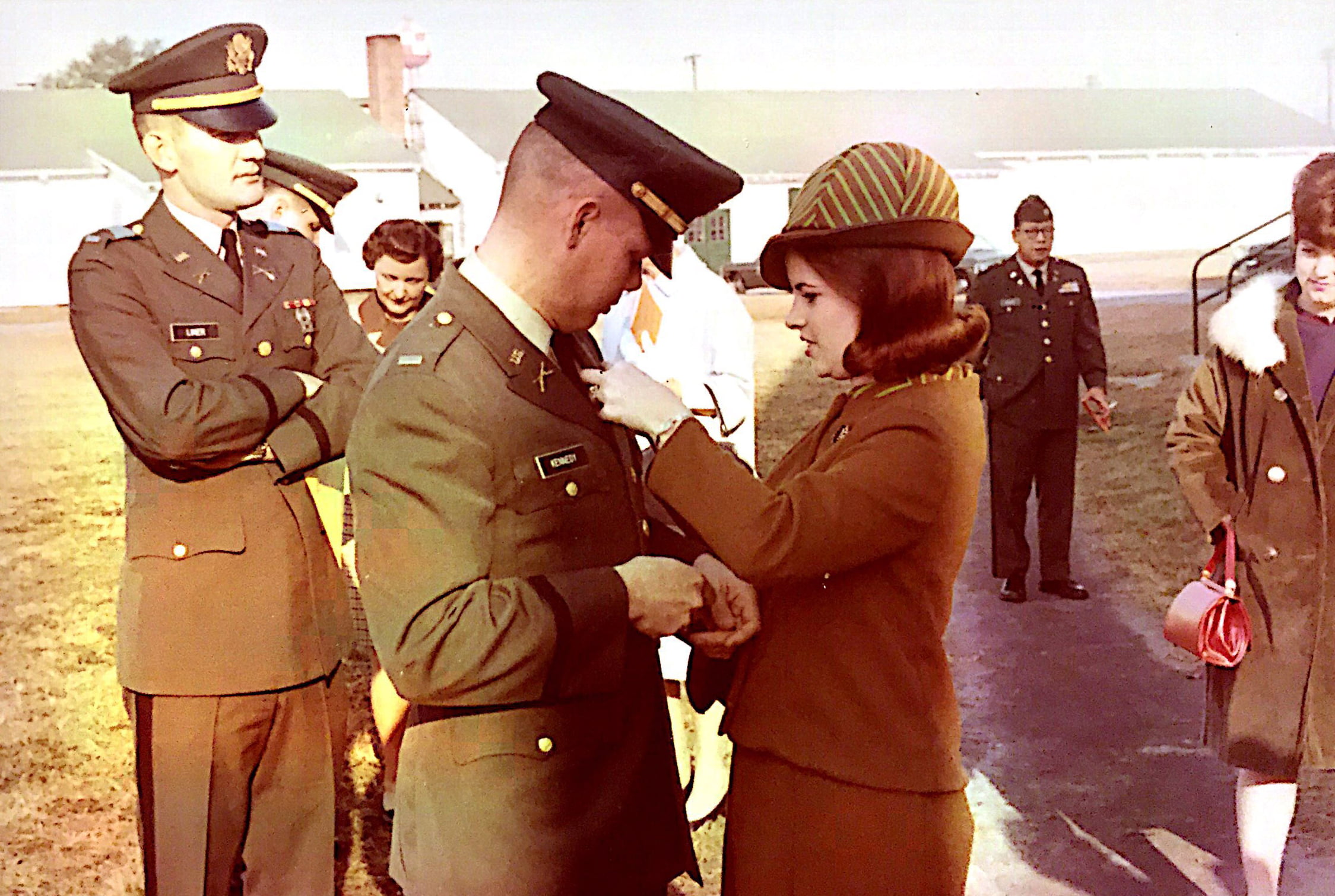 "I'm the luckiest sucker that ever put on a flight helmet," Kennedy said.
When he returned to civilian life, he spent the next three decades raising a family – two children and five grandchildren – and working in telecommunications. All along, he wished he had gone back to finish his UTA degree.
"I spent a great deal of time thinking about it," said Kennedy, now retired for 13 years and living in DeSoto with Wilma. "What would it take for me to go back and finish? I always regretted that I didn't complete my degree."
Fast-forward to fall 2019, when UTA history student Joe Carpenter decided to interview Kennedy, his father-in-law, for an oral history project. The course was Introduction to Military History, taught by James Sandy, assistant professor of instruction.
After completing the project, Carpenter approached Sandy about the possibility of Kennedy receiving his degree. He didn't tell his father-in-law what he was up to.
"He deserves this," Carpenter said. "I coudn't think of a greater way to honor a man who has been such an inspiration and such a valuable mentor."
Sandy then approached UTA History Department Chair Scott Palmer, who embraced the idea.
"It only seemed proper to recognize the man for the amount of work he put in at UTA," Palmer said. "That's exactly what the College of Liberal Arts is supposed to be about: serving individuals, understanding the experience of others and trying to relate how one's personal experience fits into a larger story."
Enter Eric Bolsterli, assistant dean for the College of Liberal Arts. After researching Kennedy's academic record, Bolsterli discovered paper copies of old transcripts and old course catalogs. He realized that, thanks to five decades of changes in degree requirements, Kennedy actually had enough credit hours to graduate.
"This is not an honorary degree," said Elisabeth Cawthon, dean of the College of Liberal Arts. "Steve Kennedy did the work—he earned this degree."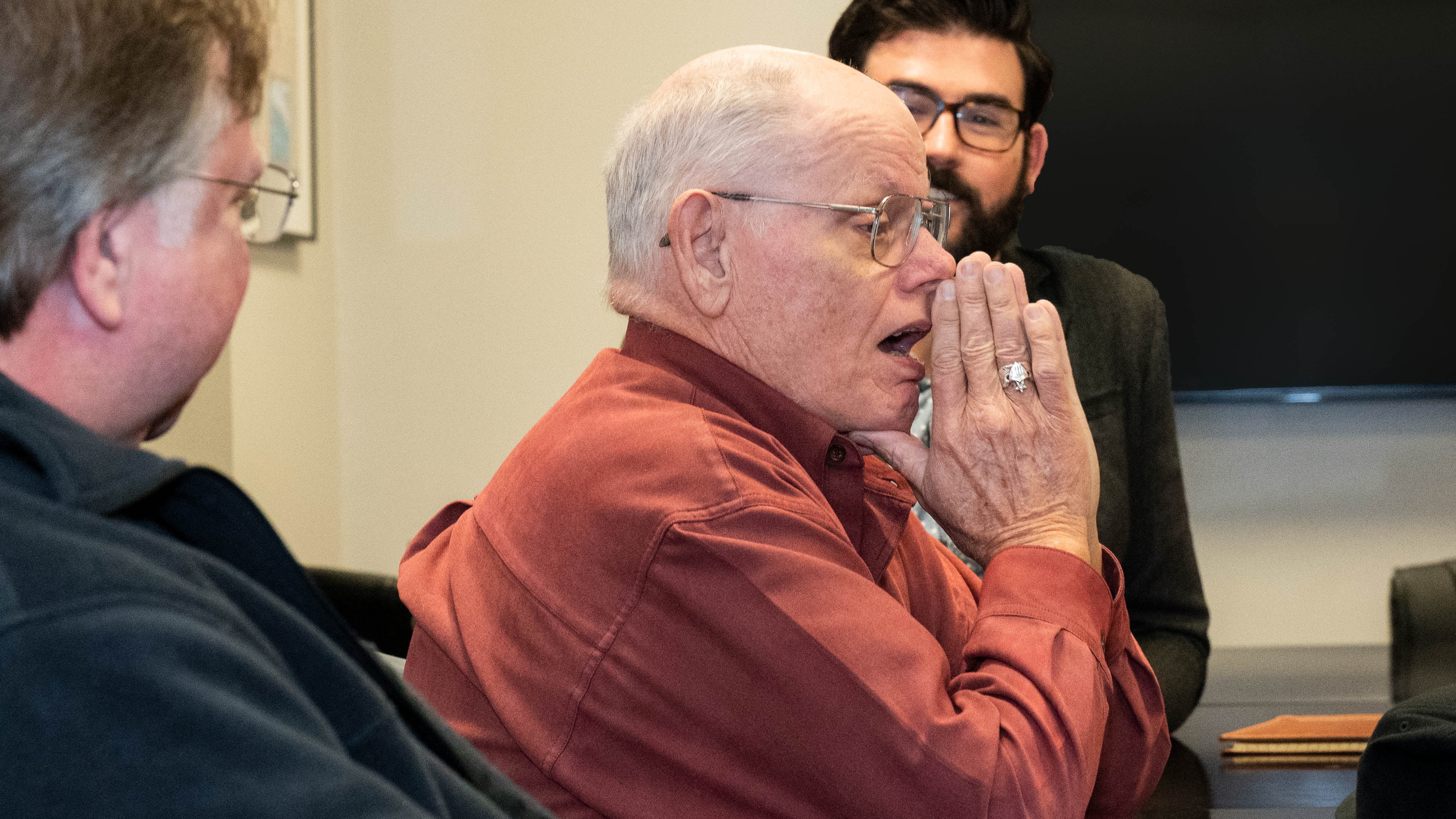 Carpenter and Cawthon then hatched a plan to surprise Kennedy with the news that he would soon be a college graduate. They invited him to campus under the pretense of meeting Sandy, the history professor who had assigned the oral history project.
After they all gathered in a conference room, the dean told Kennedy he would be a college graduate. Kennedy leaned back in his chair, tears in his eyes and hands covering his mouth.
"You've got to be kidding me," he said. "I am overwhelmed. This is unbelievable. My mind is totally blown."
Cawthon said Kennedy is an inspiration to others who have had to leave college but never gave up on their dreams of earning a college degree.
"Steve Kennedy is part of a meaningful group of students who have had to step away from college for one reason or another," said Cawthon. "I want to say to people like him, here at UTA, we will help you come back."