COVID-19 challenge: keeping transportation infrastructure operating
UTA civil engineer leads study aimed at assisting state transportation departments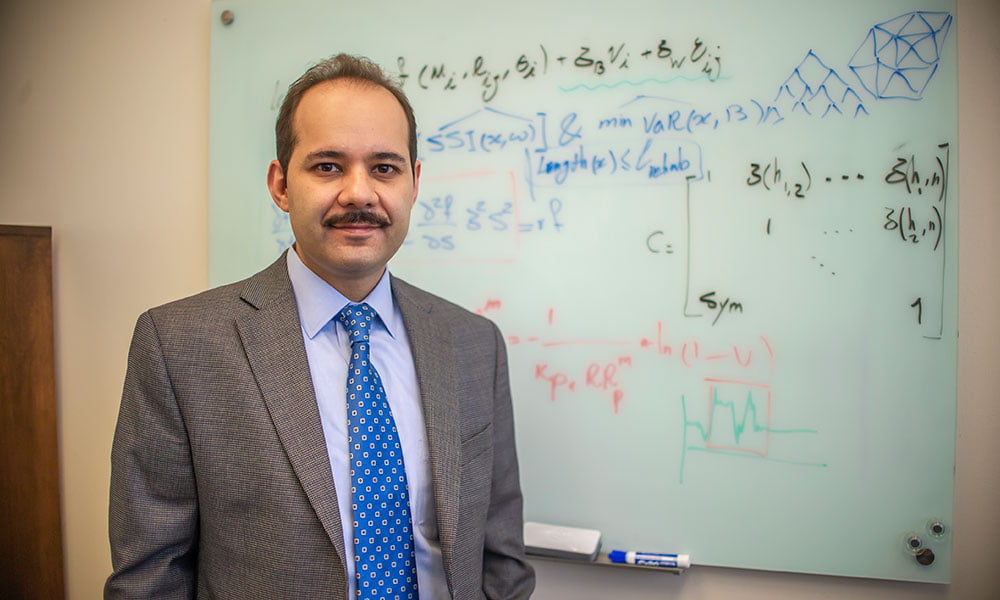 A civil engineer at The University of Texas at Arlington is determining how to keep transportation construction workers safe during the coronavirus pandemic while ensuring that critical infrastructure systems are properly inspected and maintained.
Mohsen Shahandashti, assistant professor of civil engineering, is using a National Science Foundation Rapid Response Research (RAPID) grant to identify challenges that impact workforce decision-making processes in the transportation construction industry during the pandemic. He is collaborating with Baabak Ashuri of Georgia Tech.
"States have bridges, highways and construction projects, and they need to decide if they should continue to do maintenance and inspections," Shahandashti said. "If the answer is yes, then they need people to make that happen. The tradeoff is that now they need to balance public health and worker safety. We're hoping to identify factors that influence these decisions and to learn how and why managers make their decisions."
COVID-19 has presented long-lasting challenges and impacted the entire country. By comparison, natural disasters such as hurricanes and tornadoes end relatively quickly and their impact is limited to a particular area, allowing help to come from unaffected regions.
For safety reasons, workers such as bridge inspectors pair up, making it nearly impossible for them to effectively distance from one another. Therefore, it is up to supervisors and managers to decide how much risk they are willing to accept.
Shahandashti hopes to collect information about those decisions and document the process as close to real time as possible, while memories are fresh. He plans to create an information repository that can serve as a playbook for future responses.
"Our hope is to learn from this for the future," he said. "We might not experience something like this again for decades. But when we do, it'll be worth the time we take now."
Shahandashti is an expert in disaster engineering and has previously received grants to model the effects of earthquakes on water pipeline infrastructure. His knowledge is important in helping communities plan for natural disasters, says Ali Abolmaali, chair of UTA's Civil Engineering Department.
"Dr. Shahandashti's unique approach to how we prepare for and respond to disasters will lead to faster, more effective recovery after future disasters," Abolmaali said. "COVID-19 presented the world with many factors that were previously unconsidered, and his research now could help to ensure that we are far better prepared for any similar event that might occur."
RAPID grants support research that has severe urgency with regard to access to data, facilities or specialized equipment, as well as quick-response research on natural or anthropogenic disasters and similar unanticipated events.
- Written by Jeremy Agor, College of Engineering