UTA creating $6.2 million Clinical Imaging Research Center
Facility will bring world-class research facility to Arlington campus
The University of Texas at Arlington has given the green light to build a $6.2 million Clinical Imaging Research Center on its main campus.
Featuring a new 3-Tesla magnetic resonance imaging (MRI) machine, the new center will be led by Michael D. Nelson, associate professor of kinesiology. Officials estimate the new facility will be operational within 12 to 15 months. Currently, UTA faculty, staff and students needing an MRI for research must travel to UT Southwestern Medical Center in Dallas.
"The addition of the Clinical Imaging Research Center is a key part of UTA's vision to expand our clinical research infrastructure," said Kate C. Miller, vice president of research and innovation. "We believe adding this facility on our main campus will be a beacon for researchers to come together to innovate, discover and perform interdisciplinary research."
Supported by funds from the National Research University Fund (NRUF), the new center will be located in UTA's Science and Engineering Innovation and Research (SEIR) building. SEIR opened in 2018 and is devoted to promoting an interdisciplinary approach to research built around engineering, science, nursing, kinesiology and public health.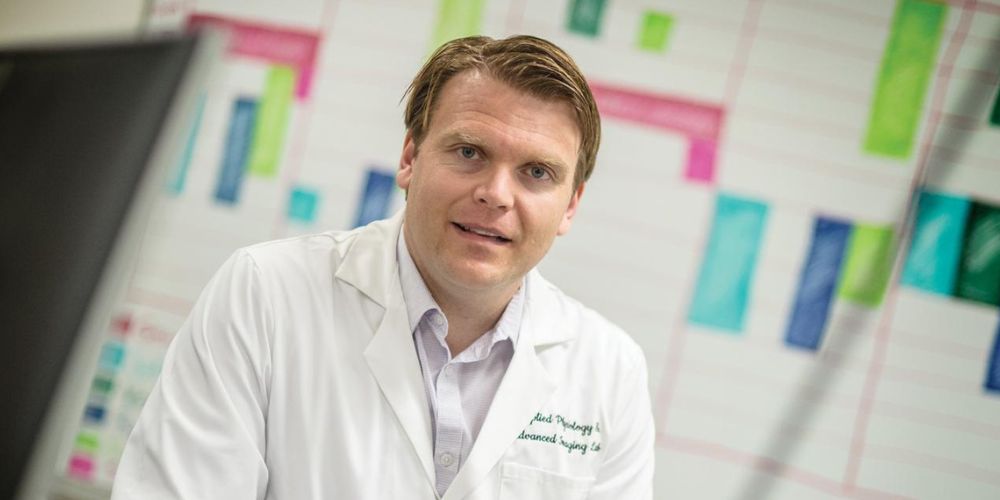 One of the main research areas for the new center is brain health. UTA already has research grants to solve urgent issues in brain health, including cognitive failure, traumatic brain injury and Alzheimer's and related dementias. In addition to medical research, the new facility will also support ongoing studies in engineering, physics, mathematics, computer science, social work and business.
"We have been working toward this center for many years, and I'm excited that these plans are coming to fruition," said Jon Weidanz, associate vice president for research and professor of kinesiology. "This strategic initiative will serve six colleges within UTA. It will also help us establish research partnerships with local health systems and broaden our campus' clinical footprint."
The Clinical Imaging Research Center will also bring more jobs to Arlington as the University works to hire its new staff. According to Weidanz, UTA plans a "cluster hire" this fall to attract new faculty recruits with specific interest and expertise in MRI research to complement the work of existing faculty.