UTA joins regional semiconductor consortium
SMU-led consortium expected to catalyze technology investments critical to national security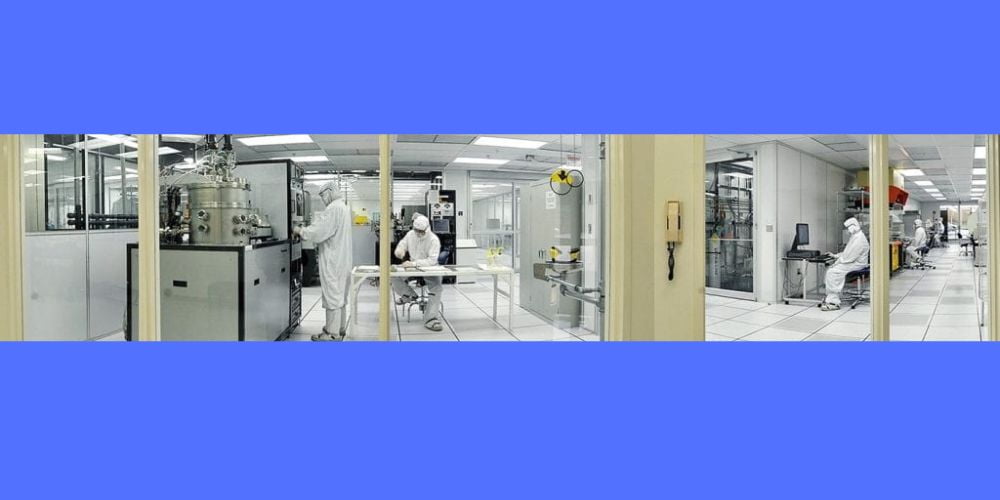 The University of Texas at Arlington is part of a Texas- and Oklahoma-based consortium, led by Southern Methodist University (SMU), that will serve as a Regional Innovation and Technology Hub (Tech Hub) to catalyze investment in technology critical to economic growth, national security and job creation.
The Texoma Semiconductor Tech Hub, which was announced Oct. 23 by President Joe Biden and Secretary of Commerce Gina Raimondo, is one of 31 nationwide designated by the U.S. Department of Commerce Economic Development Administration. It spans 29 counties throughout North Central Texas and Oklahoma and will focus on fablet-based semiconductor manufacturing with the goal of regaining the country's leadership in semiconductor manufacturing.
"Leveraging our central location and robust transportation network, the Texoma Semiconductor Tech Hub offers a semiconductor manufacturing model that grows the semiconductor manufacturing supply chain from bare wafers to products," said Diana Huffaker, associate vice president for research and innovation at UTA. Huffaker, also a professor of electrical engineering, was part of the team that helped bring the Tech Hub to North Texas and Oklahoma.
With more than 270,000 alumni, the majority of whom still live in Texas, UTA provides academic programs to prepare workers for careers in semiconductors, devices and systems. UTA offers students more than 60 courses in areas such as photonics and electronics, semiconductor materials, chip design and packaging. UTA also operates a 39,000-square-foot nanofabrication facility that includes a hands-on teaching lab for integrated circuit fabrication.
Through this geographically distributed "fablet" model, the consortium partners will build targeted, accessible labs for electronic design and semiconductor manufacturing that also streamline packaging and testing.
"Together, all these actions will foster a consolidated semiconductor innovation ecosystem with supply chain resilience," Huffaker said.
The Texoma Semiconductor Tech Hub is one of 31 hubs throughout the country picked by the Biden-Harris administration to focus on areas such as semiconductors, clean energy, critical minerals, biotechnology, precision medicine, artificial intelligence, and quantum computing. Each of the hubs selected bring together private industry, state and local governments, institutions of higher education, labor unions, Tribal communities, and nonprofit organizations to compete for $75 million in implementation grants to further develop their hubs.
The overall hub project was authorized by the CHIPs and Science Act signed in 2022 with the goal of growing the economy from the middle out and bottom up. The 31 Tech Hubs were selected from more than 370 applications spanning 49 states and four territories.
"As an R-1 doctoral university with very high research activity, more than $125 million in annual research expenditures and top-notch research initiatives, UTA is more than ready to be a significant partner in this new consortium," said Kate C. Miller, vice president of research and innovation at UTA. "I know our faculty, students and staff are as excited as I am to be a part of this new initiative."