The Department of Music at UTA offers comprehensive graduate programs in three areas of conducting: wind band, choral, and orchestral. The degree offered in these areas is the Master of Music in Performance. Our program features an emphasis on individual attention and a significant amount of podium experience.
For audition requirements and more information, please email the following instructors:
Faculty
Dr. Douglas Stotter,
D.M.A. University of Iowa
Department of Music
Associate Professor, Director of Bands, Brass and Percussion Area Coordinator
Area: Brass and Percussion, Conducting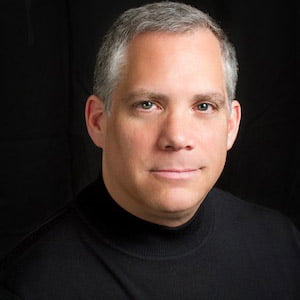 Bio: Dr. Douglas Stotter is Director of Bands, Associate Professor of Music and Coordinator of the Wind and Percussion Division in the UTA Music Department. He conducts the Wind Symphony and teaches undergraduate and graduate conducting and wind literature courses while overseeing all aspects of the band program. He is active as conductor, clinician and adjudicator throughout the United States and most recently in China, Thailand, Malaysia and Singapore. Prior to his appointment at UTA, Dr. Stotter served for seven years as Assistant Director of Bands at Indiana University, where he conducted the Concert and Symphonic Bands and taught advanced undergraduate and graduate instrumental conducting courses in the IU School of Music. Previously, Dr. Stotter was Director of Bands and head of instrumental music education at Valdosta State University, where he conducted the Wind Ensemble, Concert Band, and Marching Band and taught courses in conducting, marching band techniques and secondary instrumental methods. Dr. Stotter has also served as Director of Bands at the University of Missouri-Rolla, Doane College in Nebraska and at Galesburg (Illinois) High School. Dr. Stotter's textbook, Methods and Materials for Conducting, was published in 2006 by GIA Publications and is now in use at numerous universities across the country. His other publications include contributions to the textTeaching Music Through Performance in Band(Volumes 5, 6, 7, 8 and 9), as well as research into the history of Edwin Franko Goldman and the Goldman Band published in the Journal of Band Research. His arrangement for concert band of songs by Ralph Vaughn Williams, Three Dorset Songs, was published in 2003 by Daehn Music and performed in 2004 at the Midwest Clinic. His latest arrangement, a setting of Percy Grainger's Sussex Mummer's Christmas Carol, was published in 2006 by Daehn Music. Dr. Stotter also served for 9 years as Editor of the College Band Directors National Association Report. Dr. Stotter received Bachelor's and Master's degrees in music education from The University of Michigan and the Doctor of Musical Arts degree in conducting from The University of Iowa. He is a member of the Conductors Guild, the Music Educators National Conference, the National Band Association, the Texas Bandmasters Association, the Texas Music Educators Association and is an active member of the College Band Directors National Association, serving on the National Executive Board as treasurer. He is an honorary member of Kappa Kappa Psi and Tau Beta Sigma chapters at Indiana University, the University of Missouri-Rolla, Valdosta State University and the University of Michigan.
Dr. Karen Kenaston-French,
D.M.A. University of North Texas
Department of Music
Associate Professor, Director of Choral Activities, Vocal Arts Area Coordinator
Area: Vocal Arts
Bio: Karen Kenaston-French is in her 11th year as Associate Professor and Director of Choral Activities at the University of Texas Arlington, where she conducts the A Cappella Choir, teaches graduate and undergraduate conducting, and heads the Vocal Area. Under her direction the UTA A Cappella Choir has performed at TMEA, SWACDA, and national ACDA conventions and has made appearances with the Dallas Symphony Orchestra, the Fort Worth Symphony Orchestra, the Texas Ballet Theatre, the Fort Worth Chorale, and the Rolling Stones. Prior to her arrival at UTA, Dr. Kenaston-French served as Director of Choral Activities at Austin Peay State University in Clarksville, Tennessee, where she led the Chamber Singers in two appearances at the Tennessee Music Education Association state conference, and in master classes with Chanticleer, Cantus, and Libby Larsen. She taught conducting at Southern Methodist University and the University of North Texas, and was director of music ministries at Plymouth Park United Methodist Church in Irving, Texas from 1986-1998. Dr. Kenaston-French has been guest conductor for choirs in Colorado, Michigan and Tennessee, for numerous TMEA region choirs, for the American Festival of the Arts (AFA), and is a frequent clinician and adjudicator of high school choirs across the state. She serves as artistic director of the highly successful All-State Choir Camp, One Last Look Workshop, and the Area Workshop at UTA, which collectively attract more than 500 students each year. She continues to share her experience in church music as a faculty member for SMU's Church Music Summer Seminar and as clinician for church choirs. Beginning with the 2019-2020 season Dr. Kenaston-French will take over as Artistic Director/Conductor of the Ft. Worth Chorale, following Jerry McCoy as only the fifth conductor in the organization's 56-year history. Dr. Kenaston-French holds a B.A. in vocal performance from West Virginia Wesleyan College, M.M. and M.S.M. degrees in choral conducting from Southern Methodist University, and a D.M.A. in choral conducting from the University of North Texas, where she was named outstanding graduate student in conducting and ensembles and the Pi Kappa Lambda outstanding doctoral student. She studied conducting with Jerry McCoy, Mel Ivey, Lloyd Pfautsch, Jane Marshall, and Larry Parsons, and in 2011 was a conductor for the Choral/Orchestral Master Class of the Oregon Bach Festival, under Helmut Rilling and Jeffrey Kahane. Vocal studies include graduate work with Lynn Eustis at UNT and Linda Baer at SMU. Her article "The Teachings of Jean‐Antoine Bérard" was published in the National Association of Teachers of Singing Journal of Singing in November 2009. She sang in the Dallas Symphony Chorus from 1993-2003, and was selected by national audition to sing in the first Robert Shaw Festival Chorus at Carnegie Hall in 1991.
Dr. Clifton Evans,
D.M.A. University of Houston
Department of Music
Associate Professor, Director of Orchestras, Strings Area Coordinator
Area: Strings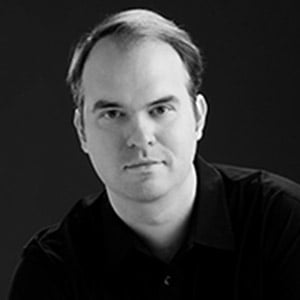 Bio: Dr. Clifton Evans currently serves as Director of Orchestras, Associate Professor of Music, and String Area Coordinator at the University of Texas at Arlington. Dr. Evans has enjoyed a conducting career that has taken him to Hong Kong, England, China, Austria, the Czech Republic and throughout the United States. Highly sought after as a clinician and lecturer, Dr. Evans has conducted numerous Region Orchestras and Bands and given multiple lectures on conducting and rehearsal technique. His upcoming schedule includes a return engagement with the American Festival for the Arts Conservatory Orchestra in Houston in the summer of 2021. In addition to his duties as a professor at UTA, Dr. Evans maintains an active schedule at summer festivals, conventions, and workshops. For six years, he conducted the Fargason concerts for the Texas Music Teachers Association, which featured concerto competition winners selected from across the state of Texas. He has also conducted the prestigious American Festival for the Arts Conservatory Orchestra in Houston numerous times and has been invited back for the 2020 season. In the summers of 2010, 2013, and 2017, he presented conducting workshops and other lectures at the state convention for the Texas Orchestra Directors Association in San Antonio. Each summer at UTA, he serves as Executive Director and a faculty member of the Texas Conducting Workshop, a program he founded together with the string faculty, and Summer Strings, a camp that hosts roughly 400 students from throughout the Metroplex. Dr. Evans' previous positions include Artistic Director of the Arlington Youth Symphony, Director of Orchestras and Chamber Music for the High School for the Performing and Visual Arts in Houston, Music Director for the Gilbert and Sullivan Society of Houston, Conductor for the Houston Youth Symphony, and Music Director and Conductor of the Houston Civic Symphony. He currently maintains professional memberships in TMEA, TODA, Conductors Guild, and Mu Omicron. He is an honorary member of the Tau Beta Sigma and Kappa Kappa Psi chapters at UTA and also served as the faculty advisor to the Phi Mu Alpha Sinfonia chapter for 5 years. He resides in Arlington with his wife, Christy, and their children.