Master of Music in Music Theory
The Department of Music at UT Arlington offers M.M. students in music theory an environment to refine the scholarly, pedagogical, and presentational skills that are vital to a successful career in the academic field. The degree includes a variety of seminars that cover topics ranging from Formal-Function Theory to Post-Tonal Analysis, as well as room to complement secondary interests in areas such as composition, performance, and history.
The UTA Department of Music has over 300 undergraduate and 40 graduate students. UTA students not only benefit from the extraordinary facilities existing in the Music Department but also by its location. UTA is situated only at a short driving distance from the two large urban areas of Dallas and Fort Worth. Both of these cities, as well as Arlington itself, are known for cultural events, concerts, art museums, professional sports and entertainment activities. The benefits our students receive from this rich cultural environment extend beyond the opportunities to attend concerts.
Admission Requirements
To apply for admission, please visit the Music Department Graduate Admissions page, and submit both a prospective music student application and a University application (through "ApplyTexas"). Applicants also submit:
Incoming students must have completed a Bachelor's degree at the time of enrollment. We also require diagnostic tests to assess entering students' proficiency in analysis and history.
Applicants wishing to be considered for assistantships (when available) must also submit:
Letter of Application for the Assistantship
CV / Resume
Applicants for the assistantship will complete a sample teaching demonstration to assess their potential teaching abilities.
Apply
Curriculum
The degree allows students an opportunity to explore secondary interests such as composition, performance, and technology along with the required coursework.
Professor of Music Theory
Dr. Graham Hunt,
Ph.D. Duke University
Department of Music
Associate Chair, Professor, Music Theory and Composition Area Coordinator
Area: Music Theory and Composition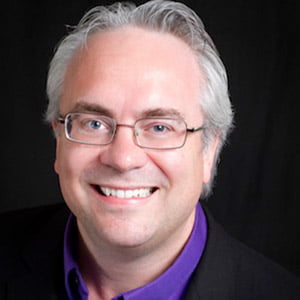 Bio: Dr. Hunt (Ph.D., Musicology, Duke University, 2001) is currently Professor of Musicology/Music Theory, and the Area Coordinator of UTA's Theory/Composition Area. He teaches undergraduate courses in Music Theory, Music Appreciation, Orchestration, Ear-Training, and Advanced Music Theory Seminars and graduate courses in Music History and Form. He has won the UTA President's Award for Excellence in Teaching (2010), and was nominated for the University of Texas Regents Board teaching Award in 2011. He has also been nominated for the Piper Professor award and the Gertrude Golladay Outstanding Teaching Award twice, and was promoted to Full Professor in Fall of 2015. His research focuses on music of the 18th and 19th century, including Wagner, Schubert, and Brahms with approaches ranging from formal analysis, sonata theory, and compositional genesis to Schenkerian and Neo-Riemannian analysis. His publications include articles in Music Theory Spectrum, Music Analysis Theory and Practice, Integral, Opera Quarterly, Wagner, Journal of Schenkerian Studies and 19th-century Music Review. He has presented papers at numerous conferences, including the national meeting of SMT (Society for Music Theory) in 2005, 2009, 2012, and 2015, and 2017. His most recent publications and presentations have dealt with Sonata forms in Classical operas by Haydn, Mozart, and Beethoven. He presented a paper entitled "Don Juan and his ladies: Aria-Sonata Types in Mozart's Don Giovanni," and is contributing a chapter to an edited volume entitled Mozart's Operas: Intrinsic Challenges, External Stakes, to be published by Leuven Press. His article "Diverging Subordinate Themes and Internal Transitions: The Three-Key Exposition Revisited," will appear in the British journal Music Analysis in 2019. Dr. Hunt has served on the editorial board for several peer-reviewed music theory journals, including Music Theory Spectrum and the Journal for Schenkerian Studies, and recently completed a term as President of the Texas Society of Music Theory (TSMT). He is also an accomplished pianist and bassoonist, having performed as bassoonist in the UTA symphony orchestra (in works such as Elgar's "Enigma Variations" and Beethoven's Coriolan Overture) and as pianist in several concerts, including a program of Piano Quartets and complete performances of Schumann's "Dichterliebe" and Vaughn Williams' "Songs of Travel." Most recently, he performed Mozart's 12th Piano Concerto (K. 414) with the FAFCO Orchestra in 2012.