Keyboard Scholarships
We offer a variety of scholarships for freshmen, transfer students, and continuing keyboard students. All scholarships are competitive and based on musical talent and potential for success.
Endowed Keyboard Scholarships
The UT Arlington Keyboard Area offers two endowed scholarships to deserving undergraduate Performance or Performance/Pedagogy majors (piano principals). Endowed scholarships have specific application requirements in addition to the Keyboard Area admission application and requirements. Please follow application instructions for each endowed scholarship.
Luna Ruth Tinker Endowed Scholarship
In 1996, the Luna Ruth Tinker Scholarship was established with the goal of awarding an annual scholarship to outstanding undergraduate keyboard students majoring in piano, organ, or harpsichord. Luna Ruth Tinker was an ardent advocate for the arts and generous supporter of the UT Arlington Music Department. She began teaching piano in Arlington in 1941 and served as local chair of the National Piano Guild for 20 years. She was a member of the Fort Worth Piano Teachers Forum for 46 years and was involved with the Van Cliburn Competition since its inception in 1962. She also served as pianist for First Christian Church of Arlington for more than 60 years. In 2008, on her 90th birthday, the Luna Ruth Scholarship Endowment was established. The endowment provides an annual scholarship of $2000 to an outstanding keyboard student and was created through the generous donations of Luna Ruth Tinker and her daughter, Carolyn R. Tinker, a retired Assistant Director of Development for the University of New Mexico.
Scholarship Information:
$2000 per year award
Available to entering or continuing undergraduate keyboard principal students (piano, organ or harpsichord)
Application
Mary Frances Reel Memorial Scholarship Endowment
The Mary Frances Reel Memorial Scholarship was funded by an endowment established in 1998 by the estate of Dr. Ouilda Piner, a former faculty member of the UT Arlington English Department, to honor her niece, Mary Frances Reel. Mary Frances was a resident of Dallas and a talented jazz pianist. She was the featured performer at local society functions and at one time performed with the Paul Whiteman Orchestra. The endowment provides the funds for a $10,000 scholarship, paid over four years in the amount of $2500 per year.
Scholarship Information:
$10,000 four-year award
Renewal is dependent upon evidence of personal and academic achievement
Available to entering freshman Performance and Performance/Pedagogy (piano only)
Application
Keyboard Area Scholarships
Each year the UT Arlington Keyboard Area provides funding for scholarships to outstanding undergraduate and graduate keyboard students. Awards are based on talent and potential. These keyboard scholarships are open to all keyboard Performance and Performance/Pedagogy majors (principals) and all music majors who choose keyboard as their major instrument (concentrates). Recipients must be enrolled in applied lessons to receive the award.
Scholarship Information:
Awards of up to $1000 per semester for entering or continuing undergraduate and graduate keyboard students
Renewable for up to eight semesters, depending on degree option, academic standing, and progress
Recipients must meet the following requirements:
Enrolled full-time (12 hours or more)
Enrolled in applied lessons
Applied lesson semesters will vary depending on degree option
Maintain a music GPA of 3.0 or better, and an overall GPA of 2.5 or better
Music Department and Arlington Community Scholarship Auditions
Each spring semester, the UT Arlington Music Department and various Arlington music organizations hold scholarship auditions for all continuing music students. Keyboard students are encouraged to apply.
For Scholarship Information Contact:
Dr. John Solomons,
D.M.A. University of North Texas
Department of Music
Professor, Keyboard Area Coordinator
Area: Keyboard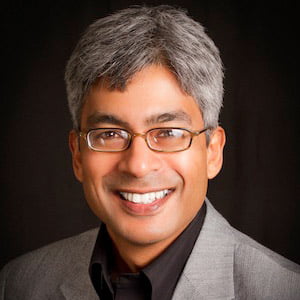 Bio: John Solomons, Associate Professor of Piano at University of Texas at Arlington, has appeared with great success as soloist and chamber musician in the United States, Europe, and South America, performing in concert with the Emerson String Quartet, Cliburn winner Fabio Bidini, and under the direction of American conductor Gunther Schuller. Born in Colombo, Sri Lanka, Solomons began his piano studies at age four, and continued his studies in the U.S. with noted Brazilian pianist Luiz de Moura Castro from the age of eleven. Other primary teachers include Steven de Groote and Hartt School founder Moshe Paranov. Solomons holds degrees from Texas Christian University, the Hartt School of Music, and the University of North Texas where he earned his Doctor of Musical Arts degree under Adam Wodnicki. Grand prize winner of the 13th Bartok-Kabalevsky-Prokofiev International Piano Competition, John Solomons was praised by Gyorgy Sandor as "an exceptionally gifted artist, whose musical and pianistic achievements are of the highest order". Additional winnings include 1st prize in the Stewart Grant Competition, 3rd prize in the American Music Scholarship Association World Piano Competition, and the Catalan Composers Prize at the Xavier Montsalvatge International Piano Competition in Girona, Spain. His interest in 20th century music has led to premiers of works by contemporary composers William Albright, James Sellars, Carlos Guinovart, Lloyd Taliaferro, Rufus Brown and George Chave. An active adjudicator, Solomons has served on numerous juries including the Chamber Music Foundation of New England's International Chamber Music Competition and the Bartok-Kabalevsky-Prokofiev International piano Competition, among others. Solomons has taught and performed solo and collaborative recitals at the Curs Internacional in Girona, Spain; the Festival de Inverno in Vale Veneto, Brazil; and in 2005 was sponsored by the Arnaldo Schwimmer Foundation in a series of recitals and masterclasses throughout Bolivia. Recently listed in Who's Who Among America's Teachers, Solomons has recorded on the Centaur and Evolutionary Music Records labels.
University Scholarships
The university offers academic scholarships to deserving students. For information, please contact the Office of Financial Aid and Scholarship.
Office of Financial Aid and Scholarship
Financial Aid
Students are encouraged to complete a FAFSA financial form for financial needs. Students will find a link to the form on the university Financial Aid web page.
Financial Aid