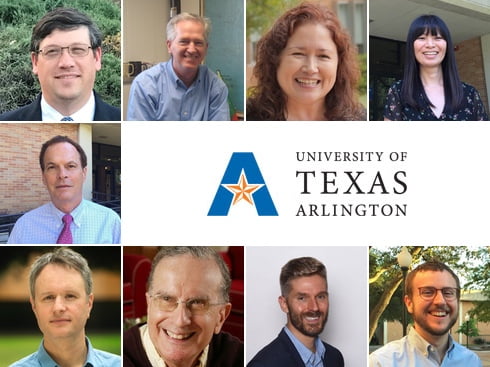 Meet Our Faculty and Staff
We are a community of scholars dedicated to the discovery and dissemination of knowledge, to our students, our peers, and the public. We are experts not only in our subject areas and techniques of inquiry, but also in effective, engaging pedagogy. We care deeply about and are committed to the success of our students in and out of our classrooms, and during and after their programs of study.
Faculty
Interests: American political institutions, judicial politics, state politics, and elections
Interests: American politics, judicial politics, and public opinion.
Interests: American politics, public administration
Christopher Chambers-Ju,
Ph.D.
Interests: Comparative politics, Latin America, political economy, education policy, labor politics.
Interests: American Presidency, Women in Politics, Pedagogy, Race & Ethnicity
Interests: Race and ethnicity politics, political representation, and political theory
Interests: American government, public opinion, campaigns and elections
Jack Brandon Philips,
Ph.D.
Interests: Public Administration, Public Policy, Nonprofits, Latinx Issues.
Interests: International relations, foreign policy analysis (decision-making, identity, emotions), Middle East, Israel, Turkey, politics of Jewish identity
Interests: Health policy, American political development, bureaucracy, social policy
Political Science Staff
Emeriti Faculty
Allan K. Butcher
Mark Cichock
Jill Clark
Jose Angel Gutierrez
Joseph Ignagni
Dale Story
Adjunct Faculty and Lecturers
Kimberly Caraway
Mark Cichock
Mike Farris
Gregg Gleichert
Bobby Gomez
Nikki Horn
Thomas Little
Olivia Llanes
Michael W. Morris
Brian Whitmore
Michael Williams
Staff
Kim Bell - Administrative Assistant II
Mary Ann Lewis - Administrative Assistant
Kimberly Caraway - Academic Advisor (Undergraduate)
Monica Mendoza - Student Assistant