Dan Dipert University Welcome Center
About the Welcome Center
The Dan Dipert University Welcome Center serves as the entry point for all campus visitors to UTA. The center serves as the meeting point for campus tours and housing tours, as well as helping prospective students, alumni, and visitors navigate campus.
The MavElite students at the Dan Dipert University Welcome Center are happy to help visitors find their way on campus and answer questions about the University and Arlington.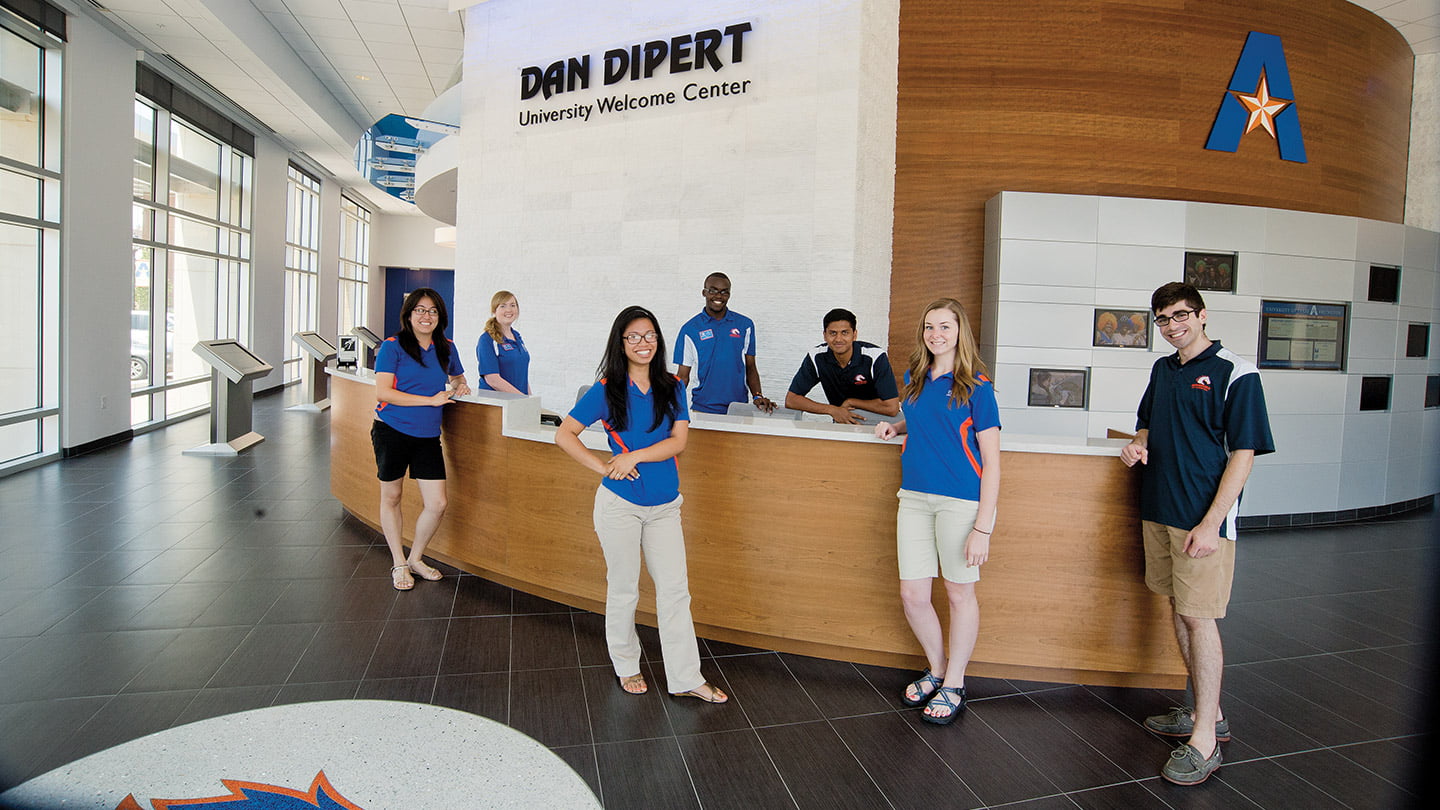 Services
Daily Campus tours are offered Monday through Saturday. The campus visit experience begins at the Dan Dipert University Welcome Center where future Mavericks meet their MavElite tour guide. Learn more about visiting the campus.
Anissa Arefreen
Meet Anissa
I would tell my first-year self to talk to the person sitting next to you in class or introduce yourself to someone in the plaza at lunch. As a freshman, a lot of people are in the same boat as you where they are scared and they want to make friends, so just go for it! One moment that had an impact on me was when we had a guest speaker in one of my science classes. The speaker was a nurse and she told the class something that really stuck with me. She said that to achieve what you want, you have to believe in yourself, because at the end of the day you're going to be the one putting in the work and effort to follow your dreams. People will be there along the way to help you, but if you don't have faith in yourself, it's going to be so much harder to achieve what you want. That really helped motivate me throughout my whole college journey.