The University of Texas at Arlington Office of Emergency Management (OEM) is the designated office for mitigation, preparedness, response, and recovery efforts for natural, technological, and man-made disasters. It provides information to students, faculty, and staff regarding best practices for responding to an emergency. The OEM is responsible for the distribution of emergency information.
The goal of UTA Office of Emergency Management is to increase the security of the campus community by building UTA's capacity to prevent, protect against, respond to, and recover from emergencies and disasters.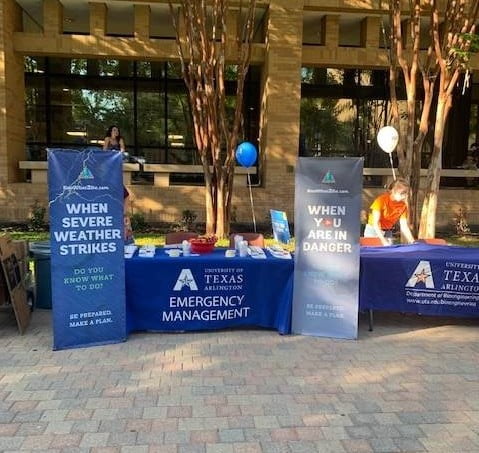 The Office of Emergency Management is responsible for:
Developing, updating, and exercising the overall University Emergency Operations Plan.
Overseeing and coordinating emergency planning, mitigation, preparedness, response, and recovery efforts on campus.
Educating the campus community on how to best protect themselves.
Facilitating exercises and coordinating drills in support of the plans.
Notifying the campus community upon declaration of a state of emergency, including appropriate external agencies and maintaining the University's Emergency Operations Center.
Coordinating centralized resources with responsible personnel.