UTA drives entrepreneurship ecosystem in North Texas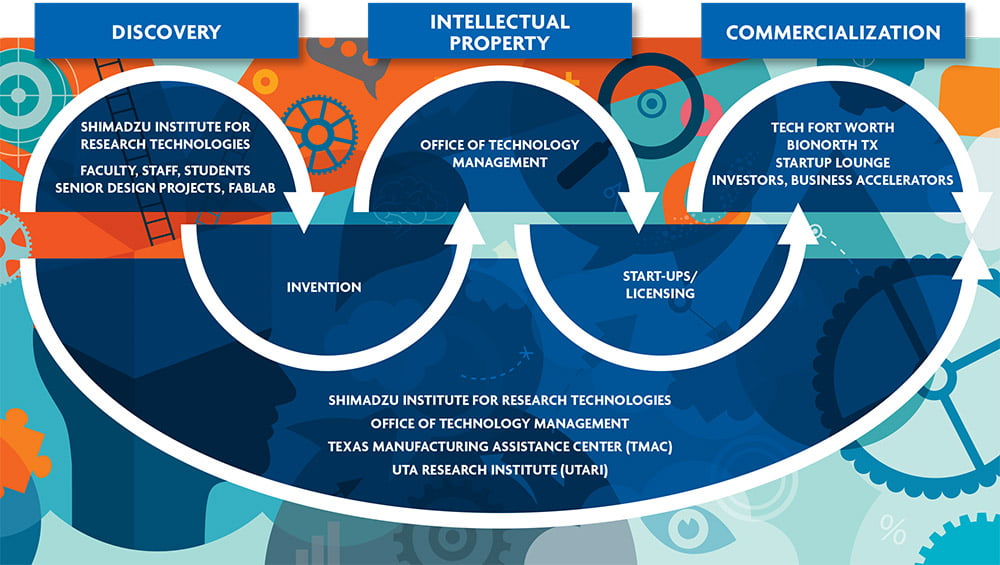 2016 Tech Titans Inventors awardee and University of Texas at Arlington chemistry Professor Purnendu "Sandy" Dasgupta has been described as a "patent-making machine." But he is more than that. 
Three of his inventions are an integral part of chromatograph machines, which are widely used to analyze the content of complex mixtures in fields as varied as forensic testing, doping analysis, pharmaceutical development and even nuclear power. Annual sales of these machines surpass $2 billion worldwide. 
"We have developed a very long-term relationship with multinational ThermoFisher Scientific to support taking our discoveries right through to the commercialization phase where they can benefit society," Dr. Dasgupta said. "They give us continuous financial support, alongside equipment and supplies, and work with us to make these dreams a reality. More than 15 of my inventions are licensed to ThermoFisher Scientific, which also benefits the University financially every year. 
"My students also benefit," he added. "ThermoFisher Scientific has hired and given internships to several of my students, giving them the opportunity to gain experience all across the invention timeline, from discovery to commercialization." 
Dasgupta is not alone in this success. UTA has developed a strong innovation pipeline, with more than 100 patents issued over the last five years and more than 25 technologies licensed to outside companies. Some 60 faculty and students are currently working on start-ups and more than 20 start-up companies are developing around UTA. 
"UTA is committed to developing an environment and culture that eliminates obstacles to innovation and entrepreneurship so that results of research and creative activity can be moved from our studios and laboratories into the economy for the benefit of society," said UTA President Vistasp Karbhari. 
"We are actively working with faculty, students, and our own alumni, as well as the community, the city, the chamber of commerce, business accelerators, and potential investors, to build an entrepreneurship culture with the necessary support systems to ensure inventors can really succeed," he continued. 
CULTURE OF INVENTION AND ENTREPRENEURSHIP 
UTA has developed a culture that embraces both faculty and student entrepreneurship as elements that coexist and reinforce each other. 
Many of UTA's faculty members have a strong record of success as inventors, so they can pass their experience on to student entrepreneurs looking to take their ideas into the marketplace. 
"We now count 12 faculty and top administrators who have been named fellows of the National Academy of Inventors (NAI), an organization that specifically recognizes their capacity to translate inventions into tangible benefits for society," said Duane Dimos, UTA vice president for research. 
"Their inventiveness and that of the faculty and students they attract to the University has become the basis for a wider University entrepreneurship culture that permeates our Strategic Plan 2020: Bold Solutions | Global Impact," he added. "Leading in creativity, innovation and entrepreneurship is one of our guiding aspirations." 
One of those NAI fellows is Robert Magnusson, UTA's Texas Instruments Distinguished University Chair in Nanoelectronics and professor of electrical engineering, who broke his own record in 2015 with five patents issued in less than a year and who now holds a total of 20 issued patents, with 13 more pending. He has also successfully translated these inventions into a start-up company, Resonant Sensors, that is having commercial success. 
"My idea with my lab is that you can walk in with an idea and walk out with a device," Dr. Magnusson said. "It is always a cause for celebration when a patent is issued and getting five in short order never happened to me before." 
Another prolific inventor is J.-C. Chiao, UTA's Janet and Mike Greene Endowed Professor and Jenkins Garrett Endowed Professor of Electrical Engineering, who was recently named a fellow of SPIE, the international society for optics and photonics, in recognition for his achievements in micro medical devices and systems. Dr. Chiao already has 12 issued patents and is another prior Tech Titans Inventors awardee. 
This strong culture of innovation is also attracting faculty members who have already been successful in the corporate world. Krish Prabhu, former chief technology officer of AT&T, has taken the post of research professor in the Department of Computer Science and Engineering. Dr. Prabhu oversaw the company's global technology direction, which includes network innovation, product development and research, intellectual property organization and global supply chain organization. 
Other inventors with successful previous careers in business include J.-C. Chaio, who worked for Bell Communications and Chorum Technologies; business professor Kay-Yut Chen, who worked as a principal research scientist at Yahoo Labs; and physics professor Wei Chen, a former senior scientist for Nomadics Inc. who recently developed the advanced grow technology behind the start-up SolGro. 
UTA also actively promotes increased innovation among faculty through UTA's Interdisciplinary Research Program, which provides seed grants for interdisciplinary proposals on a competitive basis. Nine teams have been funded and to date one has presented a patent disclosure for "A System for Neuro Feedback Anger Management to Prevent Domestic Violence," a systematic method and technology to help individuals control anger responses. 
"By taking advantage of the multiple perspectives offered by interdisciplinary research, these teams have proposed new ways of attacking real-world problems, demonstrating yet again the commitment of our faculty to the highest level of scholarship," Dr. Dimos said.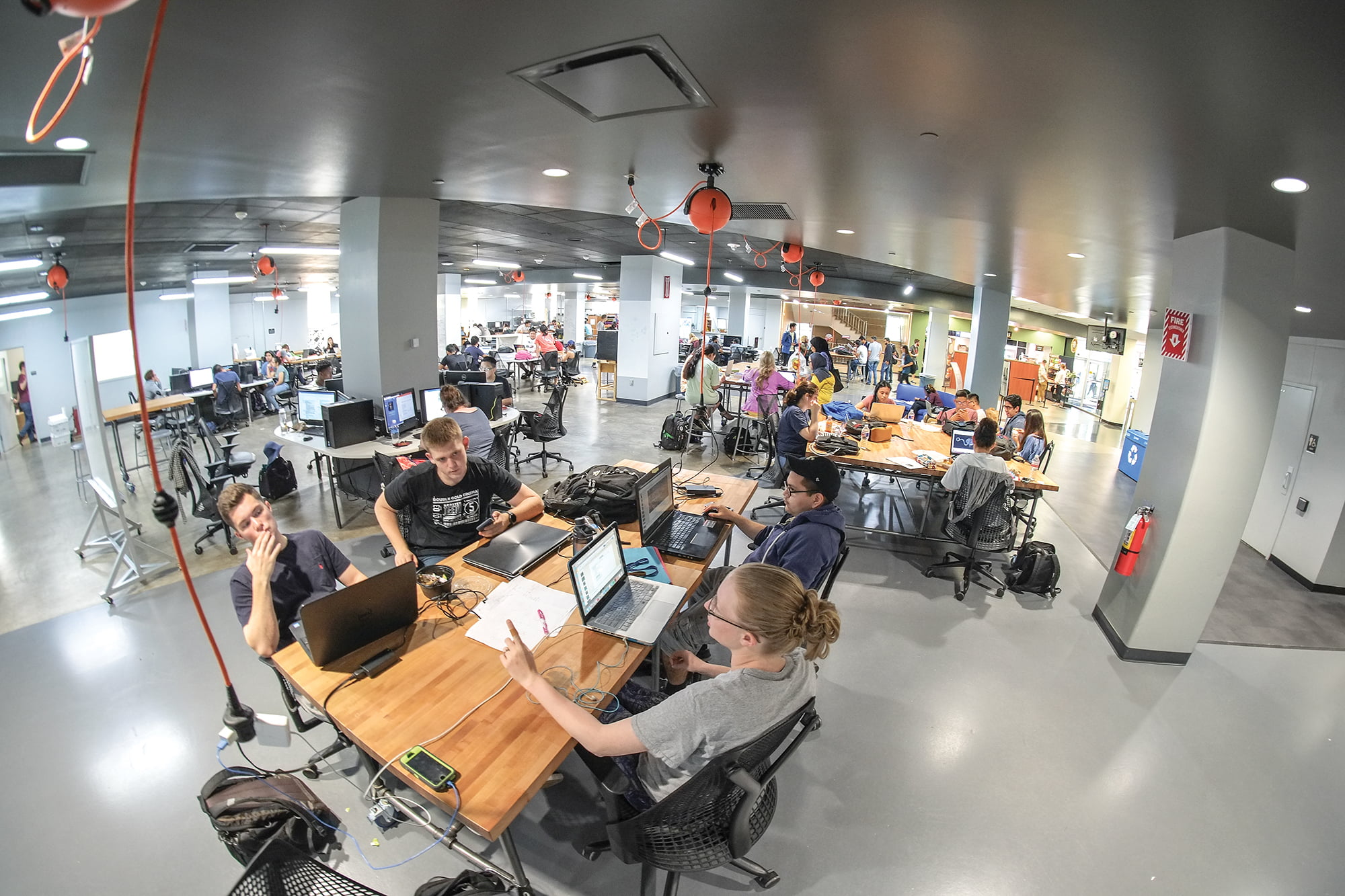 ENTREPRENEURSHIP ECOSYSTEM 
UTA has developed an elaborate entrepreneurship ecosystem to support faculty, students, alumni and community inventors. Specialized curricula, spaces to encourage innovation and interaction among entrepreneurs, support for events and pitch competitions and a very proactive patenting and licensing office with strong links to business accelerators and the investor community all reinforce the ecosystem and contribute to inventors' success. UTA's support also extends to prototyping, development and business consulting for start-ups.
Curricula
UTA has designed curricula addressing creativity, innovation and entrepreneurship that is oriented toward students of all disciplines. The College of Business offers certificates in entrepreneurship that provide any interested student with skills and training in identifying innovations and market opportunities, writing a business plan, obtaining funding and launching a new company—in other words, the basic tools needed to become entrepreneurs. 
Courses within the certificate, which can be earned as part of degree programs at the undergraduate and graduate levels, include Entrepreneurship and Venture Management, Entrepreneurship in the Arts, Engineering Entrepreneurship, Social Entrepreneurship and Innovation and Creativity and Entrepreneurship. 
Capstone senior design projects are required for all engineering undergraduates prior to graduation. Each project team, made up of five to six senior undergraduate students, is required to take on a real-world engineering problem, often sponsored by a local company looking for expert help. The teams are expected to design, implement, test and provide a final demonstration of a prototype solution, all over a two-semester period. 
Chris McMurrough, senior lecturer for the Computer Science and Engineering Department's (CSE) senior design courses, is a UTA alumnus who teaches by day and runs a robotics start-up at night. 
He helped organize the senior design showcase and encourages the students to become entrepreneurs. 
"There are 17 CSE teams presenting projects this semester, which is a record," Dr. McMurrough said. "We teach our students to find opportunities where money can be made and where the opportunities for entrepreneurship are. We also teach them how to manage systems better, which is what companies and public sector organizations are often looking for." 
Among the solutions presented was an app developed for DE-CRUIT, a theater company in New York that supports veterans' reintegration into society through theater and the arts. The app enables the organization to keep in touch with veterans on any platform—phone, laptop, tablet– and includes an SOS button to link veterans to first-responders 24 hours a day. 
Another solution was an electronic "hubodometer" that can be placed inside truck and bus wheels to record motion data that is more accurate than an odometer, which could help improve city management by lowering bus and truck maintenance costs. This particular solution was requested by Fleetwatch, a company that develops fleet management technologies that asked UTA students to solve a specific problem. 
Some projects have even been successfully patented. A mechanical engineering senior design project for a smart bandage device that allows more efficient healing of wounds was recently patented with the help of Raytheon, the current employer of the student leader of the team. 
"Our goal was to protect the wound and increase infection control," said team leader and mechanical engineering graduate Letia Blanco, who is now a lead engineer at Raytheon. "Raytheon teamed up with UTA to secure the patent. It's very exciting." 
The team also included Christopher Alberts, Kyle Godfrey, Andrew Patin and Chris Grace. Panos Shiakolas, associate professor in the Mechanical and Aerospace Engineering Department; and Pranesh Aswath, professor in the Materials Science and Engineering Department and vice provost for academic planning and policy, advised and guided the team to success. 
Peter Crouch, dean of the College of Engineering, noted, "These senior design project solutions are among the multiple initiatives we aim to develop across campus to promote entrepreneurship and innovation. Going forward, we will also draw in the local community more in ways that support burgeoning entrepreneurial ideas by both faculty and students." 
Innovation Spaces
Spaces also exist within the University to develop ideas. Faculty, staff, students and the community have access to the FabLab in the Central Library, a platform for project-based, hands-on science, technology, engineering, arts and mathematics (or STEAM) education. The UTA FabLab is the first MIT-affiliated FabLab in a university in Texas and enables students to develop a rich toolkit of professional, creative and technological skills. 
FabLab students recently surprised 8-year-old Garrett Clark with a custom-built prosthetic arm created at the lab. Garrett, who was born with a partial right arm, is the son of Andrew Clark, an associate professor at the University. 
Adam Williams, a senior kinesiology major, was among those who helped design and build the fully functioning prosthetic arm from scratch. 
"The ability to think of something and then create it is just a rush," Williams said. Garrett will continue to visit the FabLab to make regular adjustments to his prosthetic until they are able to make the perfect fit for him. 
The StartUp Lounge is a collision space where entrepreneurs can meet and interact. 
At the StartUp Lounge, UTA provides workshops and holds interactive discussions on topics that will help entrepreneurs move their business ideas or companies forward. Close to 400 students, faculty and community members have passed through the StartUp Lounge's EpICMavs and EpICMavs Deep Dive entrepreneurship courses. 
EpICMavs is an entrepreneurship workshop series designed by UTA in conjunction with mentors from TECH Fort Worth, a non-profit organization UTA strongly supports that identifies entrepreneurs and start-up companies and coaches them toward success. The current TECH Fort Worth Board of Directors includes Carolyn Cason, UTA's former vice president of research and a fellow of the National Academy of Inventors, and Lin Nelson, a UTA alumnus with a degree in finance. 
EpIC stands for Entrepreneurial, Innovative and Collaborative—which is what UTA stands for. The EpICMavs sessions take place on Wednesday evenings at the StartUp Lounge and are open to faculty, staff, students and the community. Each session focuses on a particular topic of interest to entrepreneurs. The speakers or panelists begin the conversation and the attendees ask questions so everyone benefits from the knowledge and experience of others. Some sessions are hands-on workshops where participants work on their business ideas. 
EpICMavs Deep Dive is a seven-week cohort offered twice in the summer that provides UTA students and faculty the opportunity to receive hands-on mentoring while they work on their business ideas. The participants create a value proposition and business model canvas analysis of their business ideas under the guidance of mentors from TECH Fort Worth. Next, participants learn about financials and how to project the company's needs and expenditures over the first few years of the business. Finally, participants learn how to put together a pitch for any situation. Participants have the opportunity to practice 10-minute pitches and receive valuable feedback from entrepreneur mentors. 
UTA alumnus and interdisciplinary studies major Scott Parsinen participated in the StartUp Lounge's many seminars and events. He has now established Cadmus Dental, a start-up that offers manufacturing of dental devices—crowns, bridges, dentures and implant accessories- for its network members, largely dental laboratories and dentists. 
"I was given the opportunity by UTA to start Cadmus Dental at the StartUp Lounge, where I was able to participate in the EpICMavs program for entrepreneurs," Parsinen said. "I attended the program in both the fall and spring semesters and learned an extraordinary amount from investors, community business leaders and UTA professors. 
"Additionally, I was able to network with amazing fellow entrepreneurs and get the support I needed during the difficult start-up process. When starting a company, no matter how much experience you have, there is no greater resource than UTA's EpIC Mavs," he added. 
Parsinen has also developed additional opportunities for himself and UTA through these relationships. Cadmus Dental now has plans to employ UTA students and offer internships at its new office next to College Park Center. The company is using the online jobs database Hire-a-Maverick and has a growing relationship with the Lockheed Martin Career Development Center to identify potential employees from among UTA students. In addition, Cadmus has entered into a strategic partnership with UTA student-run start-up Neü Robotics to develop Cadmus proprietary intellectual property.
Innovation Events and Pitch Competitions
UTA supports different ideas competitions and entrepreneurship clubs. The Office of Research sponsors an annual InnovationDay@UTA event for both high school and university students. This year's event featured a high school and college student "Shark Tank"-style competition, student and faculty start-up pitches and posters and a showcase of community start-up companies and services for entrepreneurs. The 2017 lunch speaker was Michael Chaffin, a business partner of Mark Cuban and UTA alumnus, who discussed his personal experience and offered advice to young entrepreneurs. 
Within the College of Liberal Arts, the Art + Art History Department sponsors the Studio: CreaTec Challenge, an ideas competition to encourage student teams to develop viable solutions and sustainable ideas that successfully address the intersection of culture, business, and technology today. The initiative offers more than $10,000 in cash prizes and start-up resources. Activity spurred from this opportunity includes Artopia—a series of art therapy workshops geared toward the service of the veteran population in the DFW region, including methods spreading from collage to gesture-based digital painting. 
The student Entrepreneurship Society offers cash prizes in business plan pitch competitions that are open to any student enrolled at UTA, with faculty advisers from the College of Business. 
The University also helps fund student and faculty participation in pitch competitions at other universities and even internationally. Last summer UTA participated in the K Start-up Grand Challenge, a pitch competition run by the Korean government, competing with pH sensor technology developed by Dr. Chiao. The UTA team was among those who spent three months at an accelerator in Korea working on their business and making contacts. 
UTA philosophy student Tyler Sickels received an honorable mention in the finals of a Texas Christian University Values and Ventures Business Plan competition with SolGro, an agricultural research and manufacturing start-up with technology developed by physics professor Wei Chen. SolGro also won UTA's Innovation Day Competition and was named to the short list of the National Council of Entrepreneurial Tech Transfer's (NCET2) top university start-ups for 2017. 
UTA start-up AbeXXa Biologics, led by biology professor and associate vice president for research Jon Weidanz, was selected as one of the NCET2 40 "Best University Start-ups 2017." AbeXXa Biologics is a life science company focused on research and development of novel antibody therapeutics for the treatment of cancer.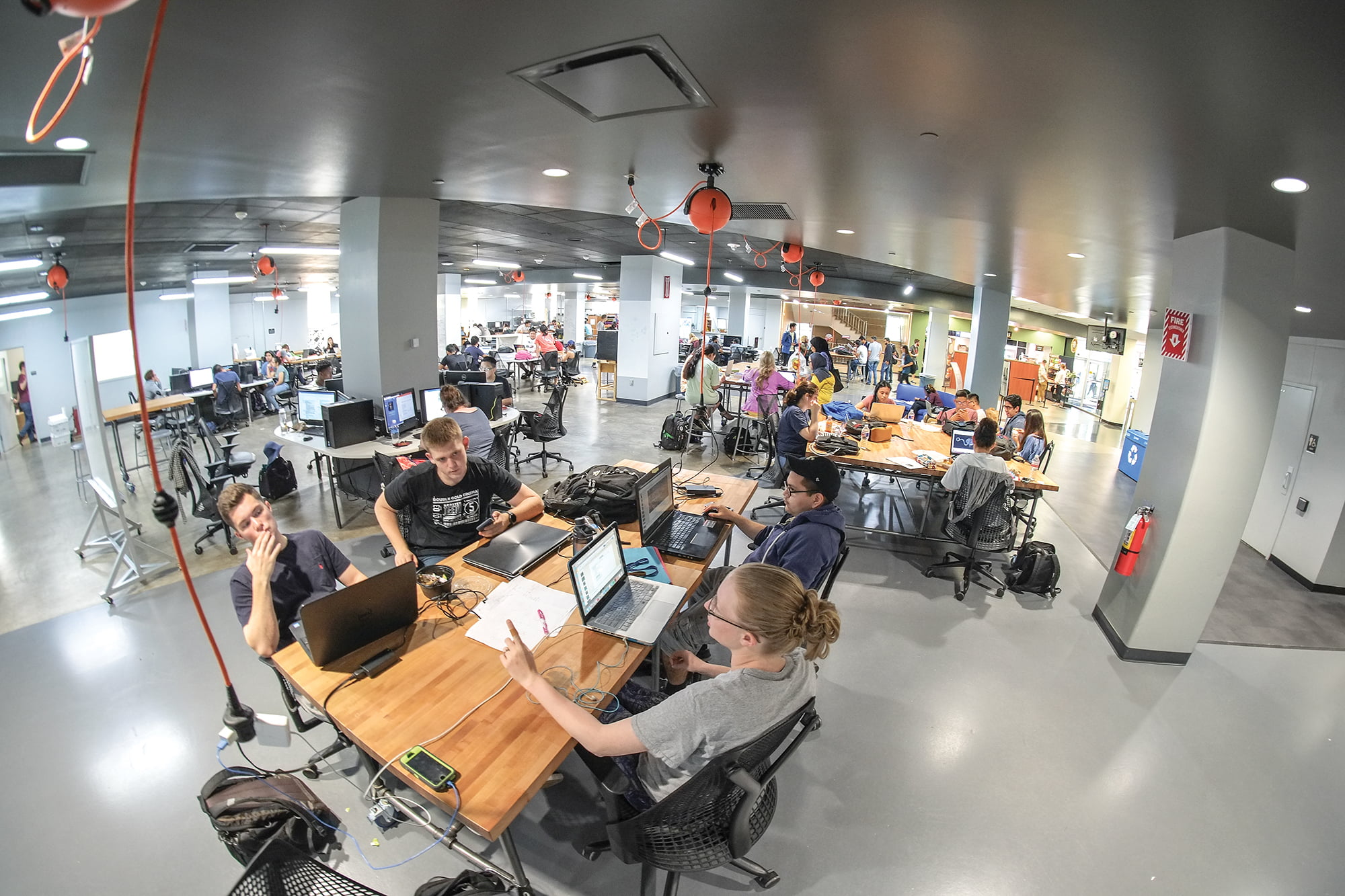 Office of Technology Management
UTA leads in the policy arena around intellectual property rights and has a very proactive patenting and licensing office. Strong support from President Karbhari, who recently co-led a task-force that recommended a new University of Texas System policy that provides each campus greater autonomy in assigning intellectual property rights, is now making it easier to work with research sponsors to bring inventions to the market. 
The Office of Technology Management works with UT System's Horizon Fund to fund start-up companies on campus and has set up a partnership with a UTA alumna in Silicon Valley to match the technology developed within the University with investors and corporate partners. 
This relationship has already succeeded in licensing a chemical process developed by Kevin Schug, UTA's Shimadzu Distinguished Professor of Analytical Chemistry. This invention safely disposes of controlled substances and other unused medications, and has been licensed to the start-up Medisposal, Inc. in California. Other businesses opportunities are also under development at this time.
Prototyping, Development and Business Consulting 
Dr. Dimos believes that UTA's support for entrepreneurs goes way beyond helping them license their technologies or establish new companies. 
"Through the University of Texas at Arlington Research Institute (UTARI) and the Texas Manufacturing Assistance Center (TMAC), we provide support for prototyping, development and business consulting right through to the marketing and commercialization of their ideas," he said. "The Shimadzu Institute for Research Technologies also provides support from basic research to supporting start-ups as they develop their research." 
UTARI provides a rapid, low-cost and reliable transition path for fundamental technologies to go to market. 
TechComb LLC is a UTA spinoff company that received an award from the National Science Foundation's Small Business Innovation Research Program to develop a modular, reconfigurable robot learning kit to increase interest in science, technology, engineering and mathematics among K-12 students. Aditya Das, senior research scientist at UTARI, developed the core technology for this project. 
"In the case of TechComb, UTARI is supporting technologies developed at UTA, but the Institute is also very actively supporting alumni and other small companies that need the capacities of a large university to achieve their commercialization goals," said Mickey McCabe, UTARI's executive director. 
Lumion Labs is owned by UTA alumnus and entrepreneur Scott Evans, who reached into the University to commercialize UTA technologies and who now is in the final stages of testing and evaluating an environmentally friendly field analyzer to measure arsenic levels in water. The analyzer was developed by Dr. Purnendu "Sandy" Dasgupta and Dr. Aditya Das. 
Skyven Technologies, a local start-up, joined forces with the University to apply for a grant from the National Science Foundation's Small Business Innovation Research Program to develop a test model for cost-efficient solar energy technology. 
"Skyven Technologies is an example of a start-up partnering with a large university to gain access to equipment and federal funding to develop its proposal and become successful," Dr. McCabe added. "These three cases—TechComb, Lumion Labs, and Skyven Technology—demonstrate the role of UTA in helping develop the start-up ecosystem and providing resources that enable bringing ideas into the market." 
UTA assists with streamlining the management of start-ups and improving their operational efficiency through TMAC. Its services span the entire innovation timeline, from invention to selling the start-up to outside investors. 
TMAC is hosted at UTA and is an affiliate of the Hollings Manufacturing Extension Partnership, a program of the National Institute of Standards and Technology. Over the past five years, TMAC has supported 211 companies, with an economic impact in sales, cost savings and new investments of $238.7 million and more than 1,486 jobs created or retained. 
The University's resources at the Shimadzu Institute for Research Technologies provide important support for start-ups. Currently, two of UTA's start-ups, AbeXXa Biologics and Resonant Sensors, are housed at the Shimadzu Institute for Research Technologies in the NanoFab building on campus. 
The equipment in the Shimadzu Institute labs would be prohibitively expensive for a start-up company to purchase on its own, so having access to this equipment can be key to its development efforts. Companies can submit samples to be analyzed by UTA scientists, or they can visit the lab and be trained to use the instrumentation themselves. Shimadzu leadership has strong experience in both the public and private sectors and offers technical and entrepreneurial advice to companies as needed. 
WHY IS THIS IMPORTANT? 
UTA stands as an institution that Is rapidly maturing an innovation ecosystem with a robust pipeline of new inventions that are moving out into the market to benefit society. 
This ecosystem integrates the development of an innovation culture among faculty and students with specialized curricula and workshops around entrepreneurship. Facets that promote a vibrant entrepreneurial culture on campus and in the broader community include: capstone senior design projects, innovation workspaces, support for innovation events and pitch competitions, a proactive office of technology management with links to the investment community, support for prototyping and development and business consulting for new companies. Many of these resources are also available to UTA's 200,000 alumni and business leaders and residents of Texas. 
"UTA is poised to expand and grow its partnerships with external stakeholders around the world such as government, investors, and entrepreneurs, as well as peer institutions with similar objectives, to become an even stronger force for economic growth," said President Vistasp Karbhari. "Together we are becoming a major driver for innovation and entrepreneurship in North Texas." 
The variety of approaches and best practices deployed at UTA are a reflection of the sustained diverse history of of the institution and the urban audiences it serves, its increased visibility as a Carnegie Classification Research – 1 University, its ideal location in the heart of the dynamic and thriving Dallas-Fort Worth area, and its pivotal role as one of the largest public research institutions in Texas. 
"Under our Strategic Plan 2020 Bold Solutions|Global Impact, the University aims to be at the vanguard of nurturing budding entrepreneurs who will create products, services and high-quality jobs in our community and contribute to the world through their intellectual talent and unwavering fearlessness," said President Karbhari.
Some 60 faculty and students are currently working on start-ups and more
than 20 start-up companies are developing around UTA, in line with the
themes of our Strategic Plan 2020: Bold Solutions | Global Impact. Some
of the companies are:
HEALTH AND THE HUMAN CONDITION
AbeXXa Biologics 
John Weidanz, associate vice president for research and professor of biology
This start-up life science company is focused on research and development of novel antibody therapeutics for the treatment of cancer.
• Winner at Massachusetts Biotechnology Council Innovation Day
• Selected as one of the 40 NCET2 "Best University Start-ups 2017" 
Medisposal
Kevin Schug, Shimadzu Distinguished Professor of Analytical Chemistry 
This is an affordable and environmentally responsible chemical process for disposing of controlled substances and other unused medications.
• Licensed through the partnership in Silicon Valley
TissueGen
Kevin Nelson, former assistant professor of bioengineering
A cutting-edge absorbable polymer technology that can be used for implantable drug delivery.
• R&D 100 Award for Market Disruptor Services Gold
Tuevol Therapeutics
Frederick MacDonnell, chair of chemistry and biochemistry
Tuevol's ruthenium-based anti-cancer drugs show remarkable selectivity for tumor tissue in vitro and efficacy in regressing tumors in mice. An ongoing large-scale mouse experiment underway at UT Southwestern should provide the necessary data to secure sufficient funding to apply for investigational new drug status with the FDA. 
Resonant Sensors
Robert Magnusson, Texas Instruments Distinguished University Chair in Nanoelectronics and professor of electrical engineering 
Resonant Sensors has developed a technology based on nanostructured resonant sensors illuminated with light which allows pharmaceutical companies to better define the physical properties of drugs under development.
Terapio 
Sanjay Aswathi, oncologist and former UTA biochemistry research professor
This biopharmaceutical company is developing therapeutics based on the RLIP76 protein.
SUSTAINABLE URBAN COMMUNITIES
Afthon
Raheem Bello, post-doctoral research associate in mechanical and aerospace engineering
This company addresses the problem of inadequate access to the electrical grid across the developing world by providing consumers with a heat and power generator twice as efficient and at least five times as affordable as any competing product currently available.
GLOBAL ENVIROMENTAL IMPACT
Bellkim Energy
Daejong Kim, associate professor of mechanical and aerospace engineering
It designs, prototypes and tests oil-free turbomachinery with non-contact bearings for environmentally friendly energy systems.
SolGro
UTA philosophy student Tyler Sickels and Wei Chen, physics professor and co-director of the Center for Security Advances via Applied Nanotechnology
This agricultural research and manufacturing start-up is working on advanced grow technologies.
• Winner, InnovationDay@UTA Pitch Competition
• Shortlisted, NCET2 "Best University Start-ups 2017"
• Honorable mention, TCU Values and Ventures Business Plan Competition
DATA-DRIVEN DISCOVERY 
VisioSound
Jodi Tommerdahl, associate professor in curriculum and instruction 
This software company is developing a Visual Accent Trainer. It will be the first app to focus specifically on helping users obtain a perfect pronunciation of any sound in supported foreign languages, using cutting-edge technology. 
Gozova 
UTA business management student Goran Krndija, founder and CEO
This on-demand application connects a person with a truck on an as-needed basis for moving and hauling larger objects. 
SnapRyde
UTA alumnus Chetan Kabra; Tulsi Chandwani, UTA computer science graduate student; and UTA alumnus Daniel Paramo
This flexible and innovative platform enables users with common destinations to find a ride. SnapRyde uses a custom and highly innovative driver-rider matching algorithm.