Associate professor receives international recognition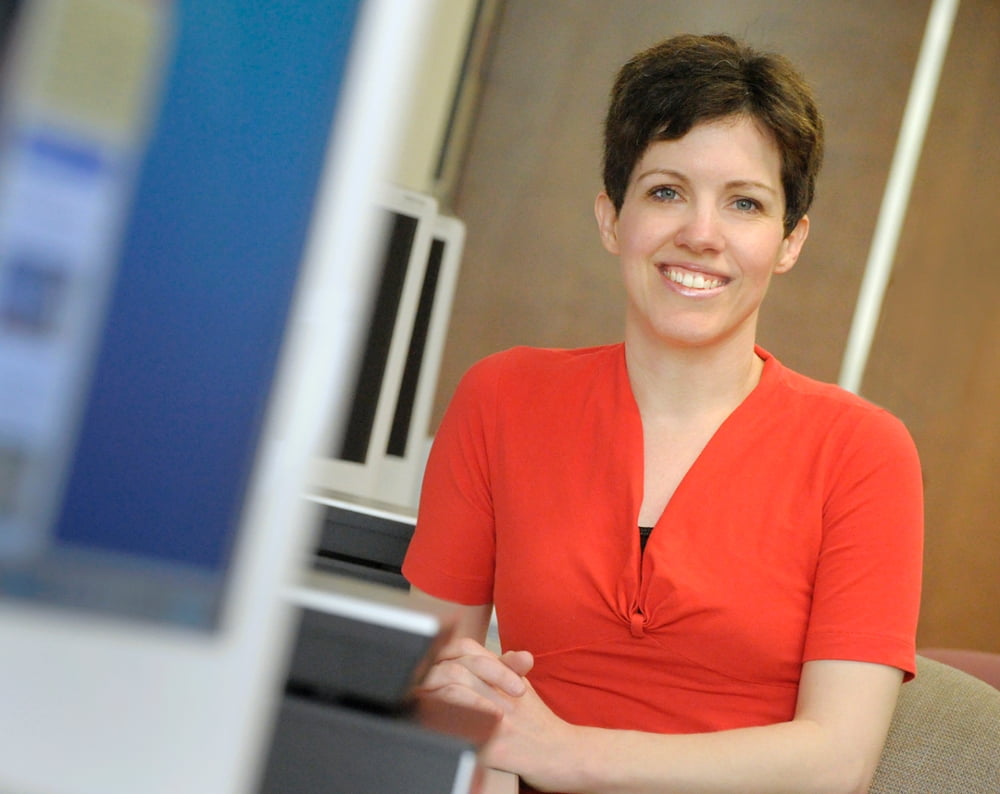 One of the oldest and most esteemed international organizations in the field of literacy recognized a University of Texas at Arlington associate professor for her innovative and impactful work in literacy education.
Peggy Semingson, associate professor of literacy studies education in the Department of Curriculum and Instruction at UTA's College of Education, received the International Literacy Association's 2017 Jerry Johns Outstanding Teacher Educator in Reading Award.  The award recognized Semingson's long-standing commitment to engaging, student-centered teaching and support.
Semingson is highly regarded in her field, having previously been awarded The University of Texas System Regents' Outstanding Teacher Award, the United States Distance Learning Association's Best Practices Award for Excellence in Distance Learning Teaching, and the UTA President's Award for Excellence in Distance Education Teaching. She is also a widely-noted proponent of online resources and social media.
"Speaking for the entire Literacy Studies faculty, we are proud that the International Literacy Association has honored Dr. Semingson with the Jerry Johns Outstanding Teacher Educator in Reading Award," said Kathryn Pole, Literacy Studies Program Coordinator at UTA. "This international-scale award is given to just one teacher-educator each year. Dr. Semingson has been singled out from all universities and colleges offering courses in teacher education for her innovative, supportive, and theoretically-sound teaching.  This award shines a bright light on Dr. Semingson and reveals the impact the Literacy Studies Program at UTA is having in the field of teacher education."
The award comes as the State of Texas and school districts across North Texas have launched a renewed focus on early childhood literacy. Concern about low third-grade reading scores on state exams prompted Fort Worth Mayor Betsy Price to create the Fort Worth Literacy Partnership last year with the Fort Worth Independent School District and other community partners with the goal of ensuring that 100 percent of third-graders are reading on grade level by 2025.
"One of the most important drivers for early childhood literacy is a highly effective teacher who truly understands how to instill strong reading skills in students from all walks of life," said Price, a UTA graduate and 2013 Distinguished Alumni Award recipient. "In Fort Worth, we understand that education is economic development, and we must have strong teachers to shape the leaders and workforce that our future demands.
"I congratulate Dr. Semingson on her international honor and applaud UTA's dedication to making sure that future teachers know how to effectively teach critical reading skills – the key to helping us reach our lofty goal."
The International Literacy Association is a global advocacy organization that sets an industry standard for how literacy is defined, taught and evaluated. The ILA Jerry Johns Outstanding Teacher Educator in Reading Award is given to a respected professional who is a leader in the field of effective and innovative reading education.  The recipient is also a role model and mentor.
"I am honored to receive this award as it is a nice validation of my work with teacher education in the field of teaching reading," Semingson said. "I seek to grow within my practice and craft of teaching, while sharing knowledge and mentoring others in the field. Another goal is to seek ongoing learning within the area of online literacy teacher education to best foster learning across digital platforms."