UTA researcher leads composite testing for aeronautic industry
A University of Texas at Arlington researcher is part of a U.S. Air Force Research Laboratory grant looking at establishing fatigue and durability standards for materials used in aircraft.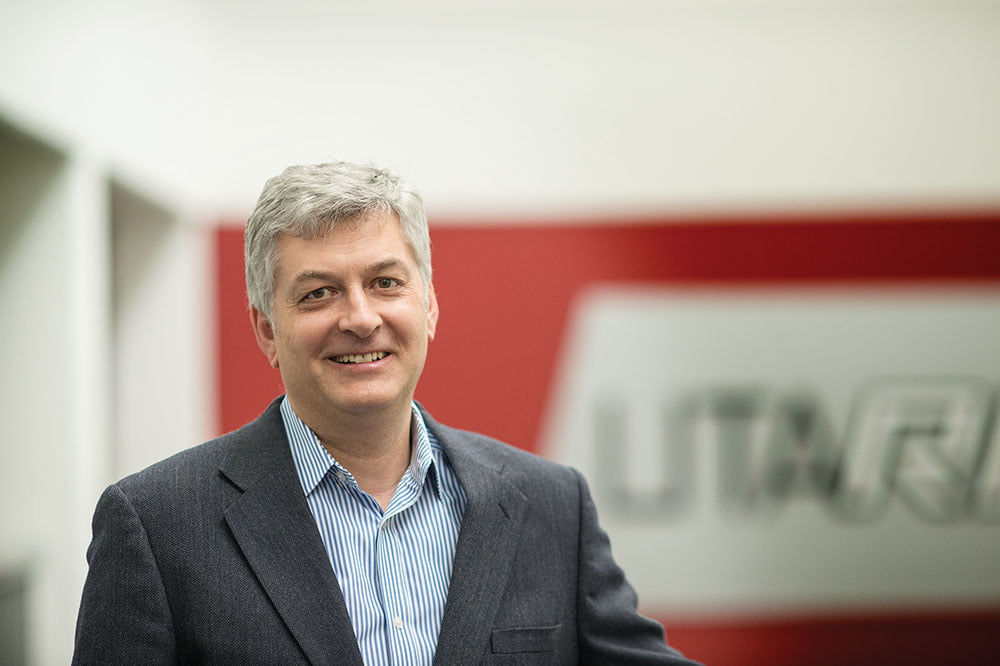 Endel Iarve, a UTA professor of mechanical and aerospace engineering, is leading the $1 million USAFRL grant, which is part of a larger $5 million Wichita State University grant. Andrew Makeev, a UTA professor of mechanical and aerospace engineering, is co-principal investigator on the project.
"We will use Discrete Damage Modeling Methodology to determine when composite materials used to build aircraft fail," said Iarve, who also works at the UTA Research Institute's Institute for Predictive Performance Methodology. "The data we collect will decide what is cost-effective concerning these composites but above all, what is safe."
Iarve said that current design practices rely on excessive amounts of testing to achieve safe design often sacrificing efficiency and cost by overdesigning the part.
"It is time to introduce predictive tools, which simulate mechanistically correctly the failure processes in these materials and allow for better understanding and reduction of the amount of testing required," Iarve said.
The two-year grant will involve Makeev's Advanced Materials and Structures, or AMSL, Lab at UTA to test composite materials under types of loading where data collection capabilities developed at AMSL will provide unique ability to validate the new Discrete Damage Modeling Methodology.
The overall $5 million USAFRL grant was awarded to Wichita State University's National Institute for Aviation Research. Since 1985, NIAR has provided research, design, testing, certification and training to the aviation manufacturing industry.
Peter Crouch, dean of the College of Engineering, said the research is at the forefront of the aeronautics industry.
"These predictive tools will allow for more economical testing and certification, while continuing to ensure desired safety margins," Crouch said.