Movin' Mavs head coach to be inducted into 2019 National Wheelchair Basketball Hall of Fame
Doug Garner will be inducted into the 2019 National Wheelchair Basketball Association Hall of Fame at the Toyota National Women's/Junior Wheelchair Basketball Tournament, Saturday, March 30 in New Lenox, Ill.
"It is quite an honor and very humbling to be recognized by my peers in nominating me and voted in by those who are already Hall of Famers," Garner said. Previous UTA inductees to the NWBA Hall of Fame include Coach Jim Hayes and former players Randy Snow and Jason Van Beek.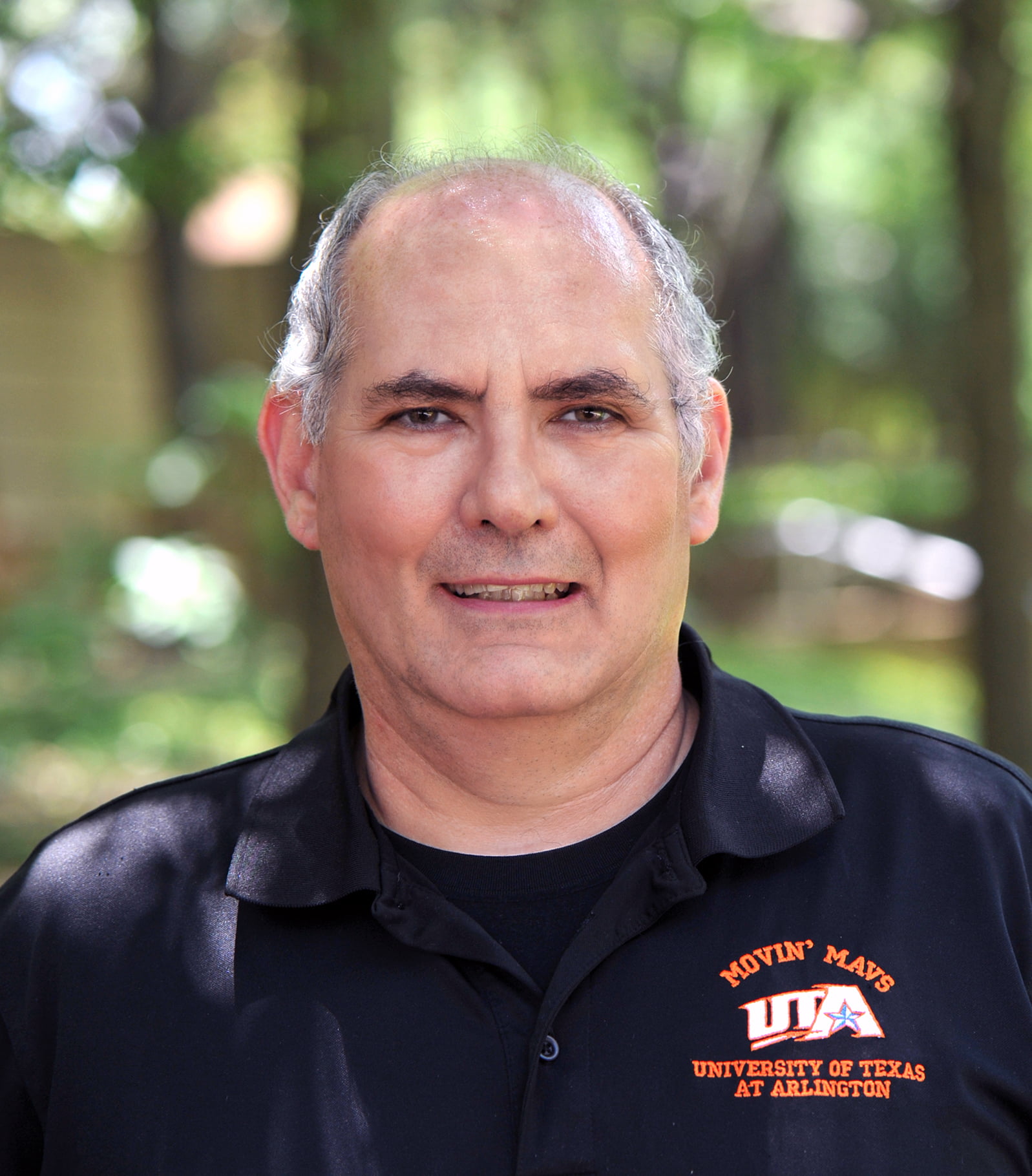 Garner has contributed 27 years of hard work to the success of the National Wheelchair Basketball Association and is currently head coach for UTA's Movin' Mavs. His efforts have contributed to the growth of dozens of teams within the Junior, College and International divisions, as well as serving as a touchstone for veterans and injured soldiers.
Garner's dedication and the work of his predecessors have produced eight national championships among the men's Movin' Mavs team. The Lady Movin' Mavs have claimed two national championships.
UTA's start in wheelchair basketball dates back to 1976. Since joining the Intercollegiate Wheelchair Basketball Division in 1989, 34 UTA Movin' Mavs have earned First Team All-American recognition, 28 earned Second Team All-American honors, and nine Movin' Mavs have been named MVP.
Young student athletes from eight countries have studied at UTA and played for the Movin' Mavs. More importantly, the graduation rate for the Movin' Mavs is extraordinarily high.
Currently the Movin' Mavs are working to provide additional sport and recreation opportunities for our students with disabilities.  See Adaptive Recreation.
Within the Junior Division, the number of teams tripled from 30 to approximately 90 under his supervision. Garner implemented divisional play among juniors, as well as establishing rules of grade requirements, encouraging young players achieve good grades and graduate high school.
Garner facilitated skill development by creating camps for juniors, adults and veterans to learn the sport and helped bring the International Wheelchair Basketball Federation classification system to the United States, putting the National Wheelchair Basketball Association in line with other teams and countries in the IWBF, the international governing body for the sport.
"Coach Garner works tirelessly to make sure people with disabilities have the same opportunities in life as anyone else," said Alejandro Pabon, a senior on the Movin' Mavs team. "He gives so much of himself to help make the world a better place for others."
On the international level, Garner became an International Wheelchair Basketball Federation certified International Technical Official. With this qualification, he was able to establish the criteria to prepare teams for international play.
"Doug's passion is contagious," said Lisa Nagy, vice president of student affairs. "He is a strong advocate of wheelchair basketball and the opportunities it holds for players."
In the College Division, the Movin' Mavs were the first team in the division to livestream their games. Recording both home and away games, Garner was able to archive these games so that friends and family of the players are able to watch them. He also has created training film and posted that on social media to help spread awareness of the sport, as well as young players, coaches and fans around the world could watch the sport.
"Doug has been such a huge part of wheelchair sports in general, helping all ages and disabilities," said James Patin III, a Navy veteran and UTA graduate, who now coaches the Dallas Wheelchair Mavericks. "It's really amazing when you think about all that he has accomplished, on top of running a successful college wheelchair basketball program."
Garner has created camps and clinics for veterans and other injured soldiers to bring wheelchair basketball back on a more consistent basis that helps those veterans to transition to more of a community team after their military service. He also coached the Army Warrior Games team to three gold medals at the annual event.
"I see disability as a growing civil rights movement," Garner said. "We have to get past stereotypes and antiquated expectations of disability to an understanding of how our environment—including physical, attitude, values and beliefs—actually creates the obstacles and road blocks for all people to achieve their full human potential."
Written by Amanda Augustine