Music archive allows users to preserve and stream DFW bands
A faculty member at The University of Texas at Arlington is working to preserve North Texas' independent music scene through an online audio archive and streaming platform.
David Arditi, a UTA assistant professor of sociology, has spent four years building the newly revamped MusicDetour: The DFW Local Music Archive, a digital depository for music created and performed in the Dallas-Fort Worth area.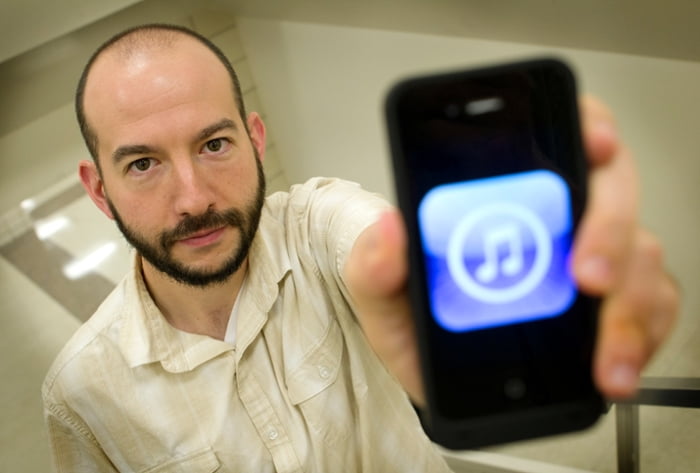 Arditi said the project is driven by his philosophy that culture and music are intertwined.
"We are losing a wealth of cultural creation by not archiving the music of local musicians," Arditi said. "MusicDetour preserves those works so their potential influence can live on to spur new culture.
"Imagine there's a band being interviewed for Rolling Stone, and they're asked who their influences are. They reference a band from UTA they heard while in college, but there's no record of that band or their recordings. Without an archive of that music, we lose the ability to draw connections between artists and cultural shifts."
MusicDetour, established as a nonprofit, has two primary functions: to preserve the music of North Texas-based artists past and present and to act as a nonprofit streaming service that allows people to revisit and discover music. Arditi said he hopes to utilize data to develop a community and facilitate connections.
The platform originally began as a database for shows at regional venues while Arditi was living in Virginia. He noticed there were patterns appearing in the data; of note was that the same kinds of bands were performing at the same kinds of venues. The idea became a platform where audience members could find bands they might like based on bands they had seen recently.
MusicDetour was reinvented for its current purpose when Arditi came to UTA and collaborated with colleagues in the College of Liberal Arts to expand its work in the digital humanities.
Beth Anne Shelton, chair of the Department of Sociology and Anthropology, said Arditi's work is a dynamic example of the University's commitment to data-driven discovery.
"Data is more than the conventional perception of computers and numbers; data gives us insight into our commonalities and how we behave within our community," Shelton said. "Data represents humans, and David is putting that on display with MusicDetour as he endeavors to develop a community around our local musicians."
Arditi said the nonprofit approach to music is unconventional, but allows artists to share their music with no risk and no cost while preventing local independent music from sliding into oblivion.
To date, there are more than 50 bands, some current and some of days past, in the MusicDetour archive. Arditi said he hopes to expand now that the renovated website is up and running.
While expanding the North Texas music library is the main goal of MusicDetour, Arditi said he hopes someday to adapt it to other communities. Current plans include philanthropic efforts to fund student workers for more comprehensive curation and artist outreach.
"We accept music from any local musician who owns the copyrights to their material," Arditi said. "UTA alumni can play an essential role in helping us expand this platform. If they played in a band while they were a student here, we'd love to get that music."