A celebration of female STEM leaders
UTA mathematics professor featured in exhibit of women in science and engineering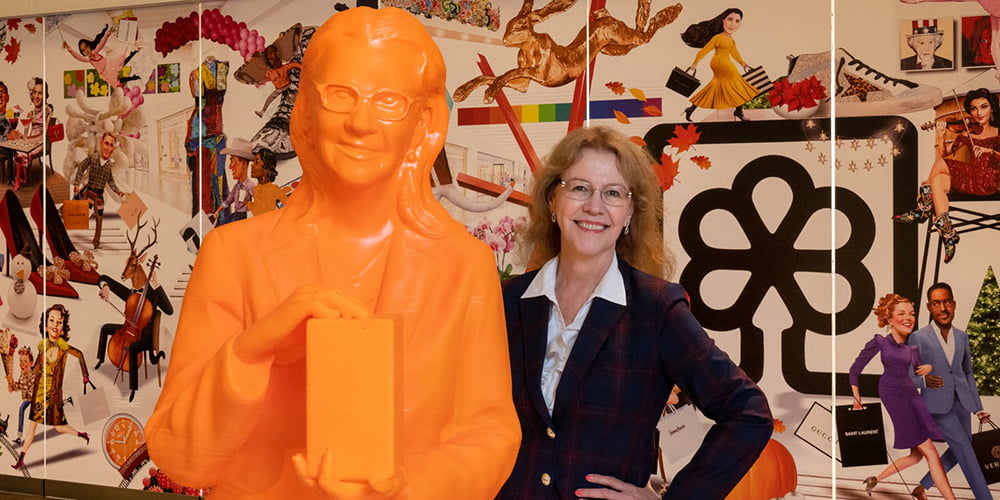 A life-sized sculpture of a mathematics professor from The University of Texas at Arlington is featured in an exhibit depicting female STEM professionals.
Minerva Cordero, who is also the senior associate dean for research and graduate studies in the College of Science, is one of 122 women featured as 3D-printed statues in the #IfThenSheCan exhibit at NorthPark Center in Dallas. The collection, one of the largest exhibitions of statues of women ever assembled in one location, was created through a partnership between the American Association for the Advancement of Science and Lyda Hill Philanthropies.
Cordero said the purpose of the exhibit is not only to celebrate the accomplishments of contemporary female scientists, engineers and innovators, but also to influence young women to consider similar career paths.
"If girls witness successful women who enjoy careers in science, technology, engineering and mathematics, then they will be more likely to pursue opportunities in STEM disciplines," Cordero said. "The If/Then philosophy is 'Seeing is believing.' The exhibit is meant to inspire young women to put themselves in the scientists' places and think 'That could be me one day.'"
To create the sculptures, Cordero and the others posed inside of an imaging booth while a computer scanned their bodies. A specialized 3D printer processed the images and sculpted the statues by building layer upon layer of acrylic gel. QR codes accompany each sculpture, making it easy for visitors to learn about each woman's accomplishments.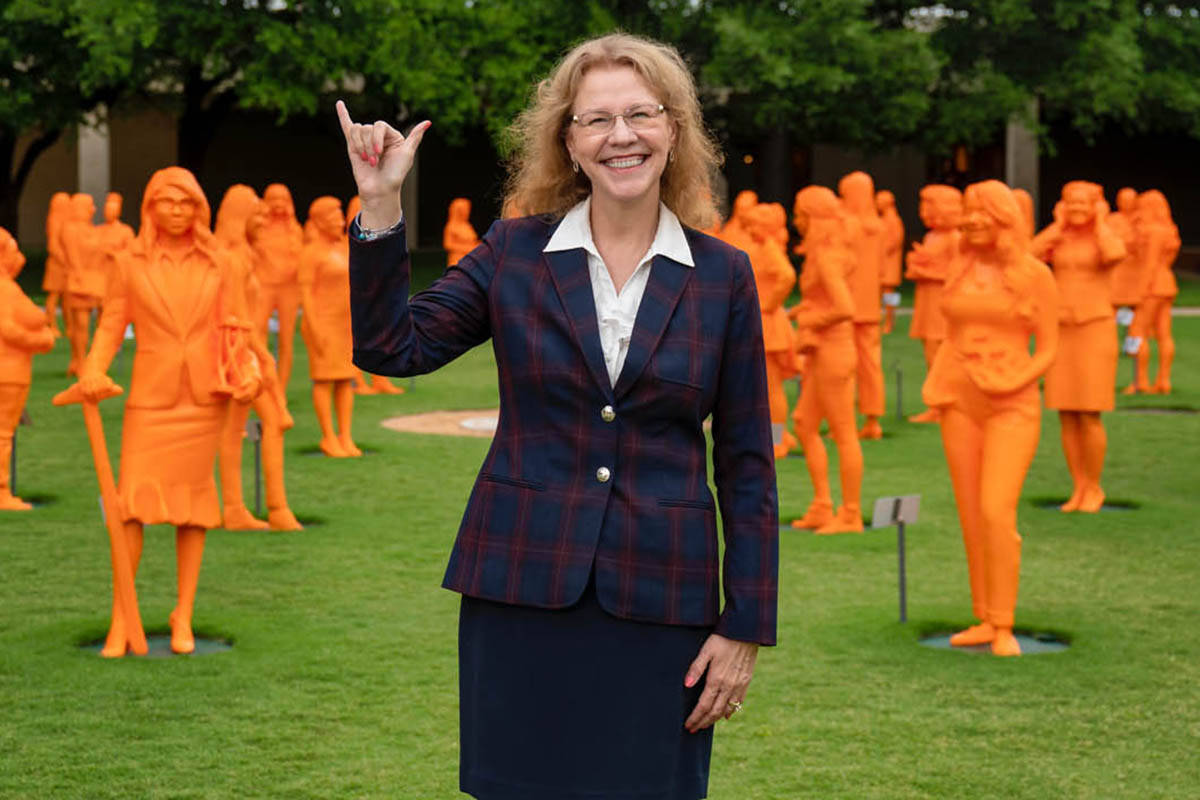 From 2018 to 2019, Cordero served as director for two projects at the National Science Foundation: a program to advance organizational change for gender equity in STEM and an initiative to improve undergraduate STEM education within Hispanic-Serving Institutions such as UT Arlington.
She was selected as an If/Then ambassador due to her innovations in modern geometry and more than a decade of outreach efforts to stimulate girls' interest in STEM education.
Cordero emphasized that an important part of recruiting young women to career paths in science is communication with their parents.
"I always ask parents to imagine that their daughter is a scientist, an engineer or a doctor because their thoughts will influence her opinion of her own abilities," Cordero said. "The truth is that their daughter can be anything she can imagine, and parents have a role to play in supporting her imagination."
Cordero, a first-generation college student from a financially humble family, wants girls and young women to know that their talents are indispensable to advancement and innovation in the fields of science and engineering.
"A woman's perspective is vital to any scientific process," Cordero said. "Every experiment, design or research investigation needs a diversity of opinions and lived experiences to create the broadest product that will benefit as many people as possible."