UTA adds degree in Substance Use and Treatment
Social Work faculty aim to reshape field with evidence-based, research-supported practices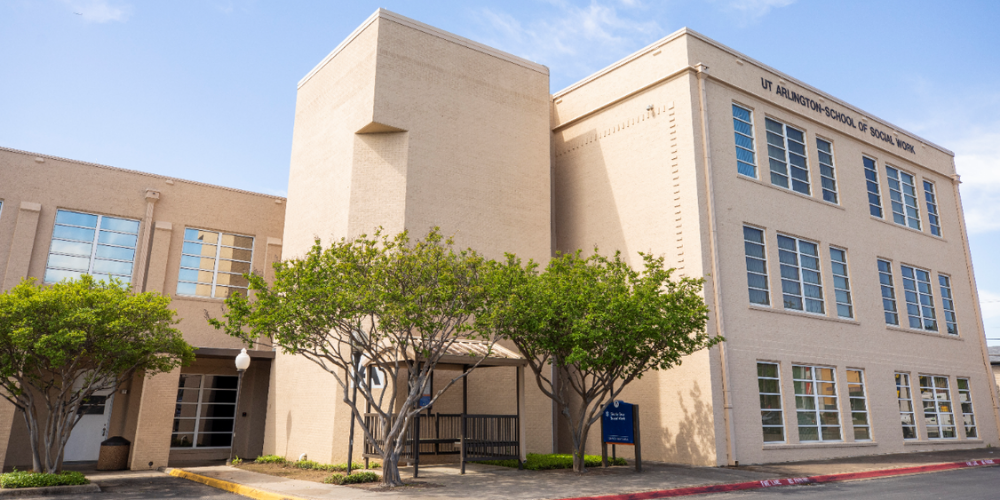 The School of Social Work at The University of Texas at Arlington has added a new Bachelor of Science in substance use and treatment (BSSUT) degree program to address an array of substance abuse disorders that cost the U.S. more than $740 billion a year.
While substance use treatment already was a minor at UTA, undergraduates may choose this field of study as a major beginning in fall 2021. Students must complete 120 credit hours to earn the bachelor's degree and can choose among in-person, on-campus or completely online degree programs. Additionally, they must complete a required field internship under the supervision of a licensed substance use and treatment professional in an agency offering substance misuse treatment.
"The degree will use a multidisciplinary approach to understand the biological, psychological and social aspects of substance misuse," said Scott Ryan, dean of the School of Social Work. "Its curriculum for assessment and treatment methods for substance misuse are based on evidence-informed and research-supported practices that will enable students and future professionals to understand and treat individuals, families, groups and communities while preparing graduates for careers in this field."
The Bureau of Labor Statistics projects a 25% increase between 2019 to 2029 in the demand for substance use treatment professionals both across the nation and within Texas. Although several community colleges in Texas offer certificates or associate degrees in substance use/abuse counseling, UTA offers the only BSSUT degree in the state.
"I think there is a need for programs like ours everywhere in the United States because substance misuse is such a huge public health and social justice issue gaining more attention," said Micki Washburn, assistant professor of social work. "We are incredibly understaffed in terms of a behavioral health workforce that has the knowledge and training to be able to apply the best research evidence to provide treatment for people who are experiencing substance use disorders."
Stigma around substance misuse often contributes to a lack of programs that train future substance use treatment professionals, particularly at the undergraduate level, she said.
"When you think about how substance use is conceptualized in general, there's still a lot of people who look at this as a moral failing rather than a public health issue, so allocation of resources to things that are framed through a moral lens versus through a health lens tends to be underfunded," she said. "Our hope is that graduates of our program will help fill these gaps in the field."
The degree will provide a strong undergraduate foundation for students seeking careers or postgraduate education in social work, education, criminal justice, law, counseling, public health, nursing and human resources, said Karen Magruder, director of undergraduate programs in the School of Social Work.
"It's a crucial time to offer this degree program due to its immense need and also a larger awareness about substance use issues in our community," she said. "Due to the growing opioid crisis and related rising concerns, we need to act urgently by addressing those issues and equipping a capable workforce."
Students who complete the degree program will gain valuable skills including understanding the effects of different substances on human behavior and development; understanding of substance misuse prevention strategies across diverse populations; and developing empathy, interpersonal skills and a mutually agreed-on focus of work, Magruder said.
"Our hope is that this degree program will help reframe substance abuse as a public health and social justice issue," Washburn said. "We know that training future professionals in the application of evidence-based, research supported intervention approaches will really make an impact on our communities and those in need of treatment."
Under the direction of Senior Associate Dean Debra Woody, the School of Social Work through its Center for Addiction and Recovery Studies (CARS) has provided trauma-informed services in prevention, intervention and recovery support services. In addition, students can complete their required internship at CARS.
"Through the research and work at CARS providing services to youth, parents and pregnant mothers, we've seen the need for more trained professionals in this field, and the new substance use treatment major will help meet this critical demand," Woody said.
Graduates of the program meet the course and practicum requirements to pursue the Texas Licensed Chemical Dependency Intern licensure. Prospective students should check their state's licensing and/or certification standards for substance use disorder treatment professionals, as it varies nationally.