UTA joins health informatics consortium
UTA, UTHealth to train health professionals through multi-interprofessional approaches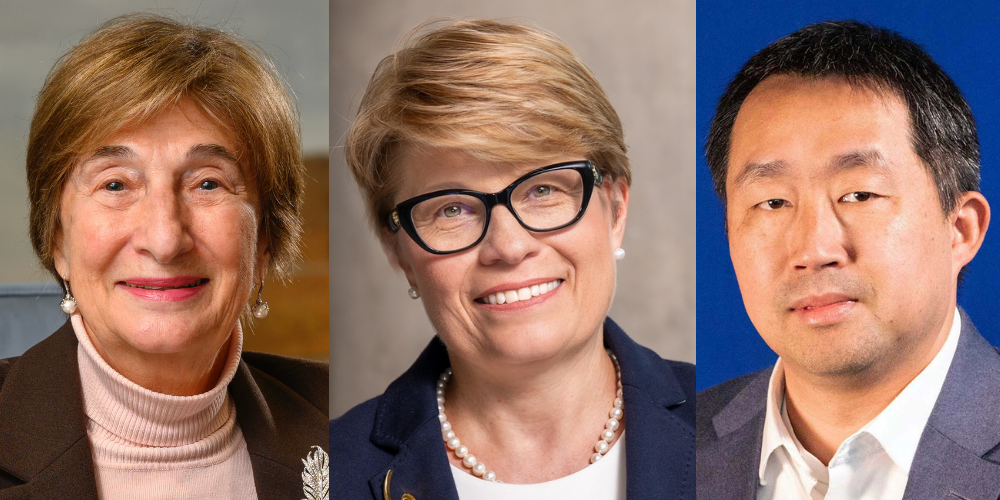 Researchers at The University of Texas at Arlington are working alongside The University of Texas Health Science Center at Houston (UTHealth) and local and state public health agencies to improve public health information technology and COVID-19 data gathering and to increase representation among underrepresented groups in the public health IT workforce.
The project is led at UTA by principal investigator Marion Ball, Raj and Indra Nooyi Endowed Distinguished Chair in bioengineering, and co-principal investigator and program director Gabriela Wilson, professor of kinesiology and co-director of the Multi-Interprofessional Center for Health Informatics (MICHI). Chengkai Li, professor and associate chair in the Department of Computer Science and Engineering, is also a co-investigator on the UTA team.
Developing a robust public health informatics workforce is more important than ever, said Ball, who also serves as executive director of MICHI.
"This initiative's objective is to develop a talent pipeline with people coming from various disciplines to work in a multi-interprofessional way to develop the future public health informatics workforce," she said.
UTA will work with all consortium partners to perform curricular needs assessments and develop competency-based curriculum in the areas of epidemiology, health data science, privacy and security, health equity, public health analytics, lab-based and remote diagnostics, public health reporting, semantic interoperability, public policy, multi-stream data management, social media listening and health literacy. The group also will examine racism and bias in data use, especially for machine learning and artificial intelligence.
"The curriculum will be informed by both real-world needs and technology advancements," Li said. "I think the pandemic demonstrates how under-prepared our society is when confronted with grand public health challenges and how urgent it is to develop a large, well-prepared workforce with multi-disciplinary skills."
Wilson emphasized that the COVID-19 pandemic also brought to light many gaps and disparities in health informatics.
"This pandemic really demonstrated that we need to go beyond public health interventions and health informatics in clinical settings," Wilson said. "Public health informatics allows us to understand first what's happening in the community, what the needs are and where the gaps are so we can then design public health interventions that are truly targeted toward the areas in most need."
Through this effort, UTA will receive up to $410,000 in award funds.
"In many ways, we are moving into the future by realizing that we need to get out of the siloed disciplines and work toward a multi-interprofessional initiative with people in different fields like engineering, social work, nursing, public health, education, business and science," Ball said.
"With this initiative, we will help develop a workforce that will be ready and capable to meet current demand and challenges," Wilson added.
The collaborative effort was made possible through financial support from the U.S. Department of Health and Human Services' Office of the National Coordinator for Health Information Technology as part of its Public Health Informatics & Technology Workforce Development Program. Ten awardees comprising minority-serving institutions and other institutions of higher education, including UTHealth, will form multiple consortia to collectively train more than 4,000 individuals over a four-year period through an interdisciplinary approach in public health informatics.