Unstoppable—UTA Movin' Mavs win 10th national title
Movin' Mavs accomplish historic win, Lady Movin' Mavs finish third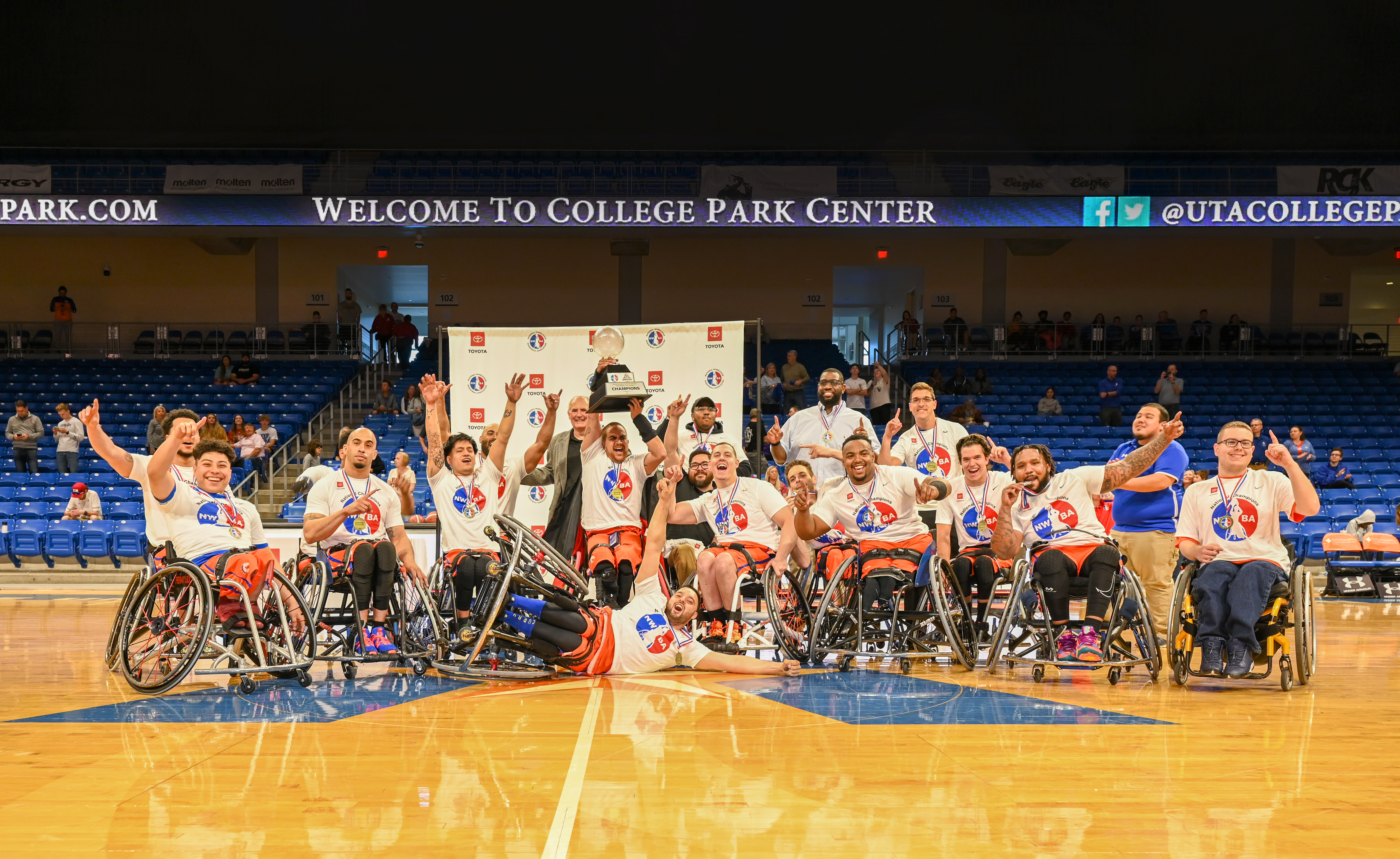 The men's and women's wheelchair basketball teams at The University of Texas at Arlington both competed in the National Intercollegiate Wheelchair Basketball Tournament (NIWBT) on their home court over the weekend. The Movin' Mavs won its second consecutive national title, having defeated the University of Alabama in 2021, and 10th overall. The Lady Movin' Mavs placed third.
"The secret to our success is lots of hard work and incredible campus support that helps build a culture of high expectations for our athletes," said Doug Garner, head coach of UTA's Movin' Mavs and member of the National Wheelchair Basketball Hall of Fame. "Winning at home in College Park Center surrounded by the people who know our programs and support both of our teams really added to the whole competitive atmosphere this weekend."
The Movin' Mavs entered the tournament as the No. 1 seed after finishing the regular season with a 10-2 record, while the women were the No. 3 seed. The NIWBT is a double-elimination contest, with 12 teams competing in the men's division and six in the women's.
The Movin' Mavs advanced to the final undefeated, where the team beat longtime rival Alabama 67-56 before a spirited crowd.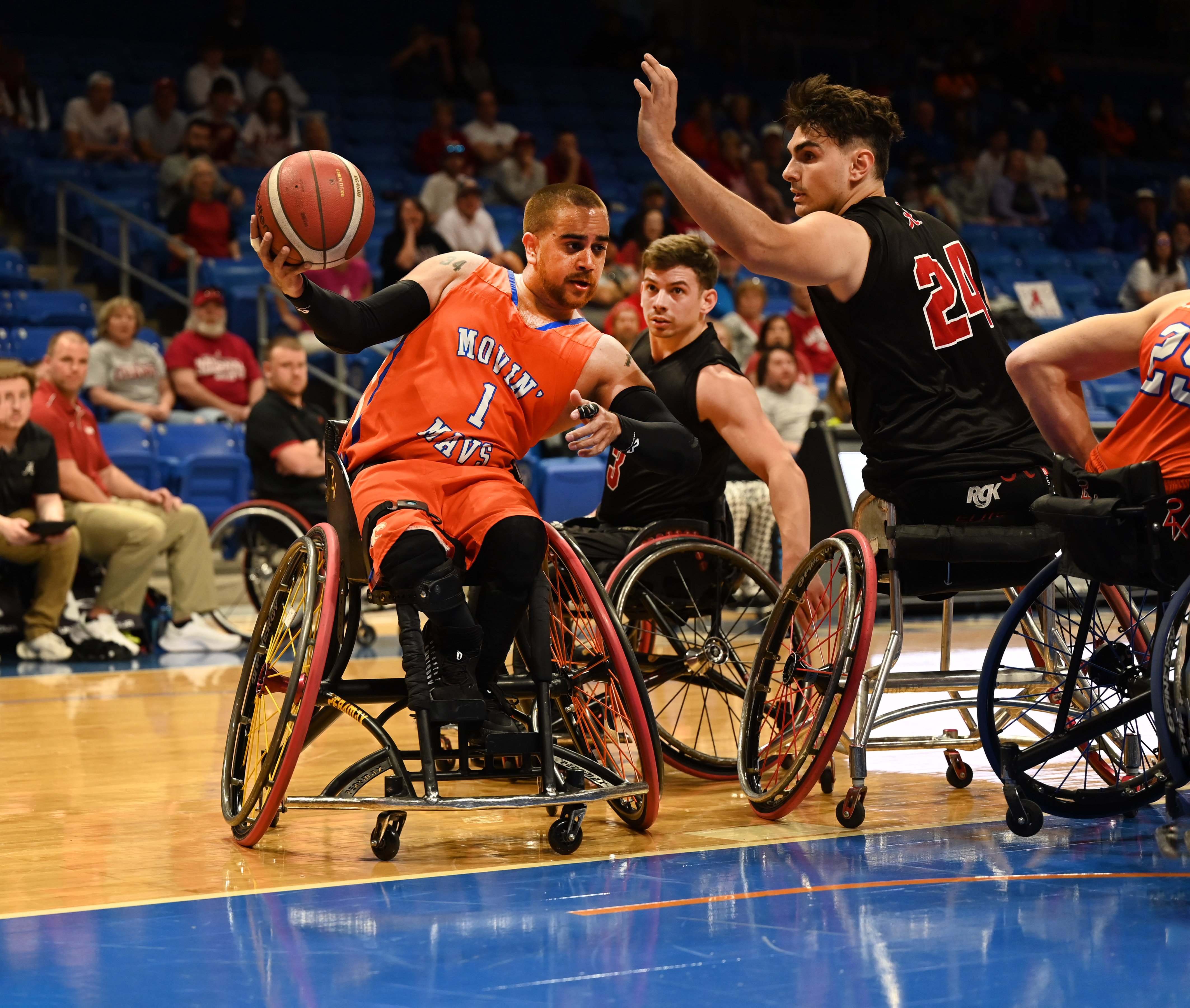 Clarence "CJ" McCarthy-Grogan, a UTA senior studying public health, said he was "over the moon" about the team effort that led to the win.
"I couldn't be any more proud of this team," said McCarthy-Grogan, the tournament's MVP. "I've been so grateful to be a part of this program, and I'm thankful to the family and friends that gave us their energy and support. It really is a fairytale ending."
The Lady Movin' Mavs defeated the University of Wisconsin-Whitewater 58-37 for third place.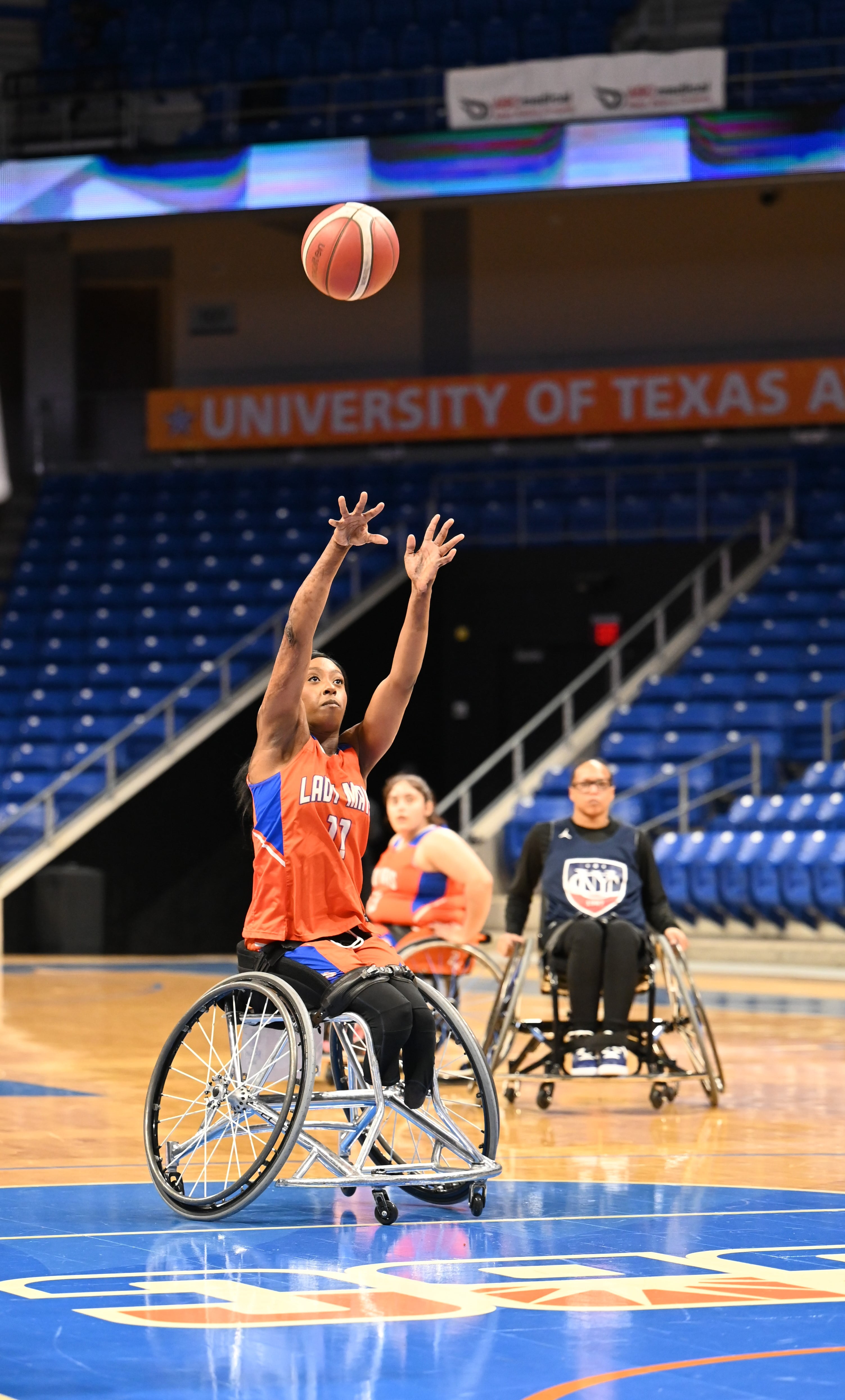 Grace Wembolua, Lady Movin' Mavs player and UTA freshman studying broadcasting, said despite coming in third, the home-court advantage was a bonus, allowing more families and friends to attend the games and cheer for UTA.
"It was exciting to showcase all of our hard work at home by playing the championships here at UTA," said Wembolua. "The season went by fast and now that it's come to an end, we're still excited and motivated for next year for another chance to bring the championship home."
UTA hosted the tournament in College Park Center for the first time since 2014. Lisa Nagy, vice president of student affairs at UTA, said she enjoyed watching the passion, perseverance and athleticism on campus over the weekend.
"The dedication and hard work of each of the student-athletes are the key to achieving their aspirations," said Nagy. "We are so grateful for this opportunity to collaborate to create a positive experience for everyone involved in the NIWBT."