At UTA's 'Shark Tank,' 10 student startups get $185K in funding
MavPitch business competition awards up to $500,000 annually to student-led startups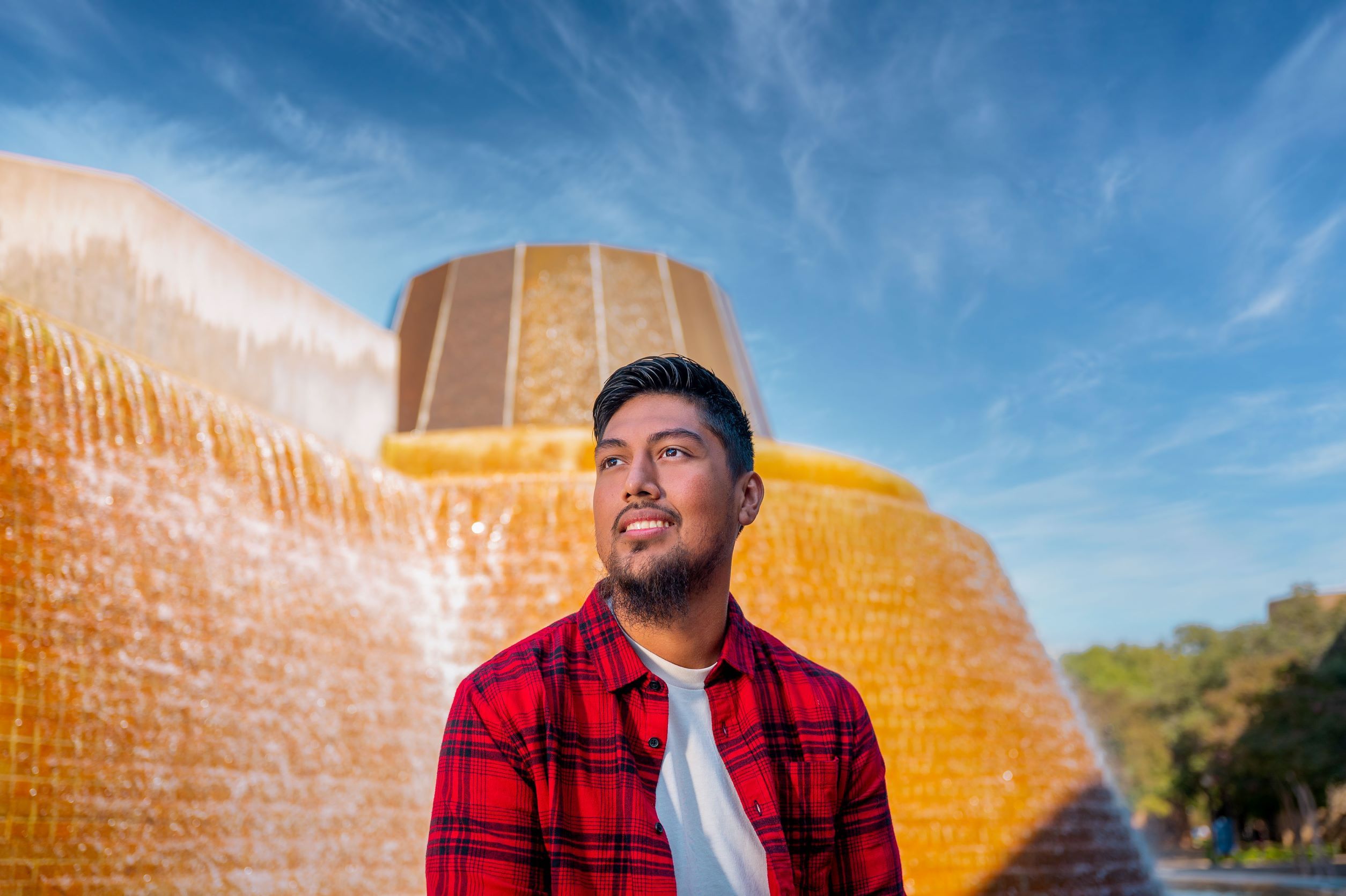 Ten student-led startup firms were awarded a total of $185,000 at the Maverick Entrepreneur Program and Award Fund's MavPitch Phase II grand finale, held at the Center for Entrepreneurship and Economic Innovation.
Since the inception of its MavPitch business pitch competition in fall 2018, The University of Texas at Arlington has awarded nearly $1.4 million to 103 distinct businesses. More than 1,000 students have participated in the program, said Jeffrey McGee, management professor and Maverick Entrepreneur Fellow.
"While business pitch competitions are common, MavPitch is noteworthy because it annually awards up to $500,000 in cash," McGee said. "We use the generous awards and other resources to encourage, grow and mentor these fledgling student-run firms."
The 10 student startups awarded cash prizes are:
• WeWant App - Zuriel Lopez, $25,000. The app will offer a way to establish direct communication between mobile ice cream vendors and customers with the primary goal of bridging the gap between ice cream trucks and ice cream lovers all around the country.
• Harbor Homes - Bodie Chisum and Ryan Scott, $25,000. Harbor Homes is a cutting-edge housing company bringing cost-effective housing to an oversaturated market. The firm combines pre-fabricated design with cross-laminated timber to manufacture durable and expandable designs. Homebuyers can purchase the house they need and grow into the home they want with the modular systems.
• Dal Lam - Ryan Scott and Bodie Chisum, $5,000. The firm produces cross-laminated timber panels designed for a sustainable and safer job site. It strives to provide a high-quality, sustainable wood product that arrives pre-engineered and fabricated, ready to be installed. The company's product lines give consumers quality construction products that improve speed, durability and cost savings.
• Blueplan8 Flight - Mahinder Singh, $25,000. The company produces hydrogen-powered drones designed for powerline inspection. These drones can remain aloft three times longer than battery-powered ones, making the inspection process more efficient and faster. The only emission is water, so the drones are also environmentally friendly.
• Continuum Senior Communities - Mark Byars, $5,000. Continuum provides state-of-the-art Alzheimer's care by bringing health management technology to residential facility care. The company's cutting-edge sensor technology gathers and processes living activity data for daily use, integrating up-to-the-minute health information provided to family, physicians and care staff to make the best decisions for loved ones. Continuum is the next generation of residential care for families enduring the struggles of Alzheimer's disease.
• Vicious Creatures - Luz Lopez, $25,000. Vicious Creatures is an online shop that combines K-pop and rock music into uniquely designed T-shirts. The target market includes fans, people who love the designs and anyone who just wants to wear something comfortable.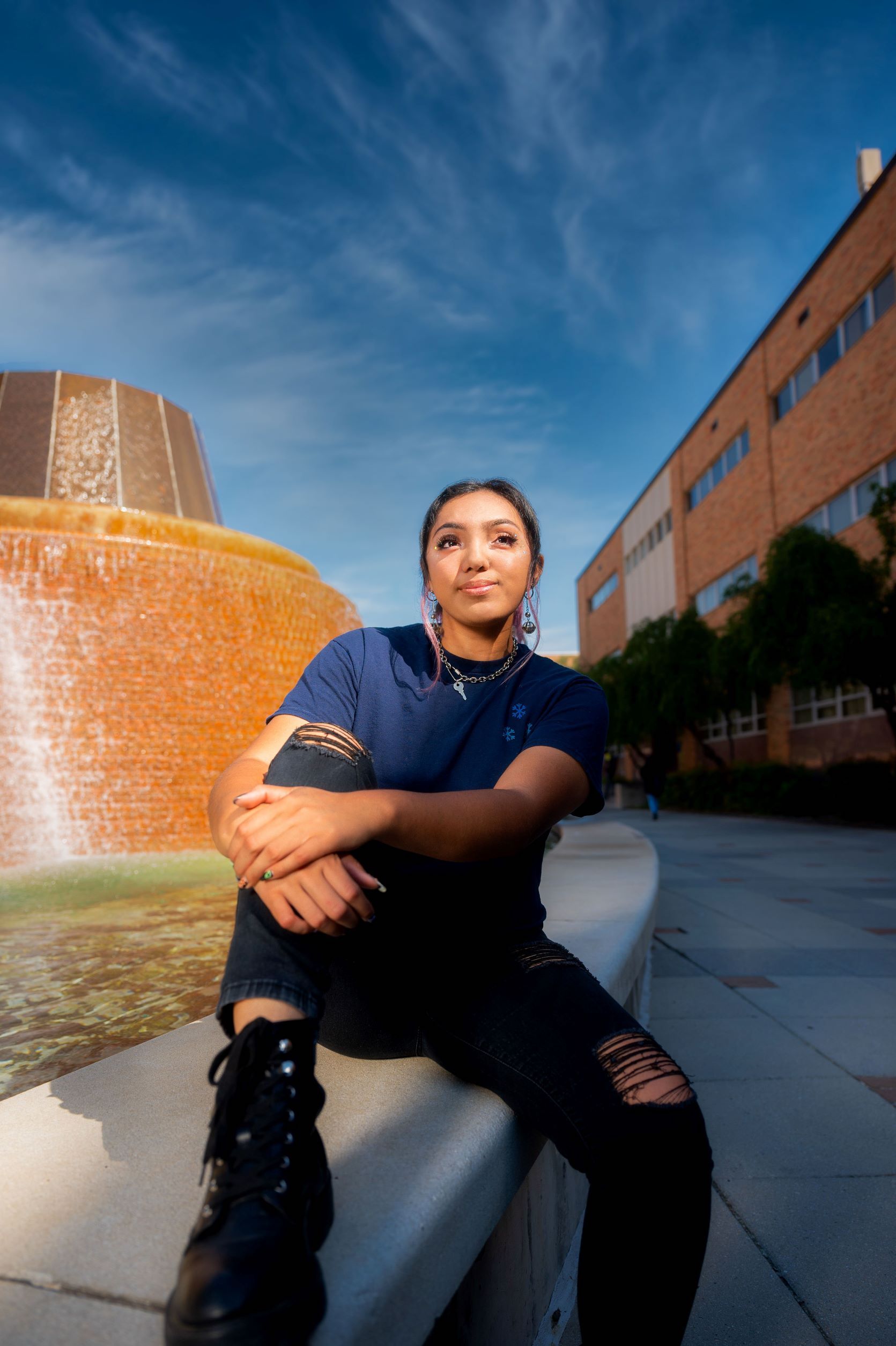 • Will Fi - Rachit Agarwal, Aman Singh, and Priyesh Gandho, award to be determined. Will Fi is a personal finance app that helps clients save, invest and optimize their spending for a better future.
• Von Perry, LLC - Treyvon Perry, $25,000. Von Perry LLC is a company that uses 3D printing technology to design and build homes.
• Apex Robotics - Kashish Dhal, $25,000. Apex Robotics develops customized autopilot software solutions for drones to provide repeatable and scalable inspections/mapping services for oil and gas industries, nuclear power plants and public safety departments.
• Increscent - Parimal Patel, $25,000. Increscent is a 3D printing solutions company that provides 3D printer users with the tool to build the highest quality filament and polymer-based products.
McGee said the caliber of pitches continues to improve each semester—as does the level of interest. The most recent competition was standing room only for most of the event.
MavPitch has two phases. During Phase I, all UTA students are invited to submit a three-minute video pitch of a new venture idea. These submissions are evaluated, and the highest-caliber videos are invited to present a six-minute pitch to a panel of judges who select the ultimate award recipients.
The winners are then invited to participate in Phase II, which involves mentoring, coaching, access to other resources and the opportunity to participate in a second pitch competition.
Molly Sandlin, UTA alumna and founder and president of CAET Project Management; Evelyn Torres, CEO of Solaris Technologies Services; Rusty Mensch, UTA alumnus and president at CFD International; UTA alumnus Hari Vasudevan, founder and CEO of Think Power Solutions; and Srini Gorty, founder of VergeVentures; served as judges.