Fighting a national nursing faculty shortage
UTA team receives state grant to develop solutions to develop more nursing teachers
Last year, nursing schools across the country were forced to turn away more than 90,000 qualified applicants. The reason: a lack of faculty members to teach them and clinical sites to train them.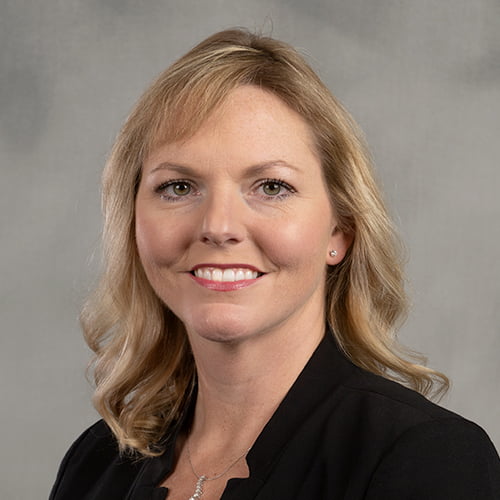 A team of University of Texas at Arlington faculty led by Ann Eckhardt, clinical associate professor and interim chair of graduate nursing programs in the College of Nursing and Health Innovation (CONHI), received a state grant to help reverse that trend and increase the pool of nursing faculty, preceptors and simulation coordinators.
"There just are not enough nursing faculty to be able to support educating all of the people who want to be a nurse or nurse practitioner in this country—and yet we have a shortage of both," Eckhardt said.
The UTA project, "Innovative Solutions to Texas Nurse Faculty Shortage," is part of a Texas Higher Education Coordinating Board effort to support nursing programs and their development of potential solutions. Eckhardt and her team created a plan with four primary objectives:
• Establish and pilot a clinical teaching assistant program that allows an increase in clinical group size by pairing graduate nursing students with faculty
• Increase recruitment and retention of preceptors for nurse practitioner clinical experiences through outreach and development opportunities
• Explore the use of virtual simulation in nurse practitioner education to allow faculty to focus their limited time on student remediation and other student needs
• Offer professional development for faculty, students and simulation coordinators.
"The goal is to increase the availability of nursing faculty and simulation coordinators to prepare more registered nurses to further reduce the nursing shortage, along with increasing the recruitment and retention of preceptors to help train the next generation of nurse practitioners," Eckhardt said.
The team is currently implementing each objective and will monitor their effectiveness over the coming months.
"By determining which strategies are most effective, we can determine next steps to sustain the progress we make through the grant," Eckhardt said.
While the grant funding runs through Aug. 31, Eckhardt and her team are focusing on initiatives that are sustainable for years to come, in the name of making sure patients receive the quality care they deserve.
"As the person receiving care, you want the practitioner caring for you to be the most qualified, best prepared provider," she said. "For your nurse to provide you the highest quality care, they need to have the highest quality education. That starts with the faculty, simulation coordinators and preceptors."