Art scholar: 16th-century painter Carracci inspired by Michelangelo and Raphael
At international conference, Vaccaro shared insights into evolution of Carracci's art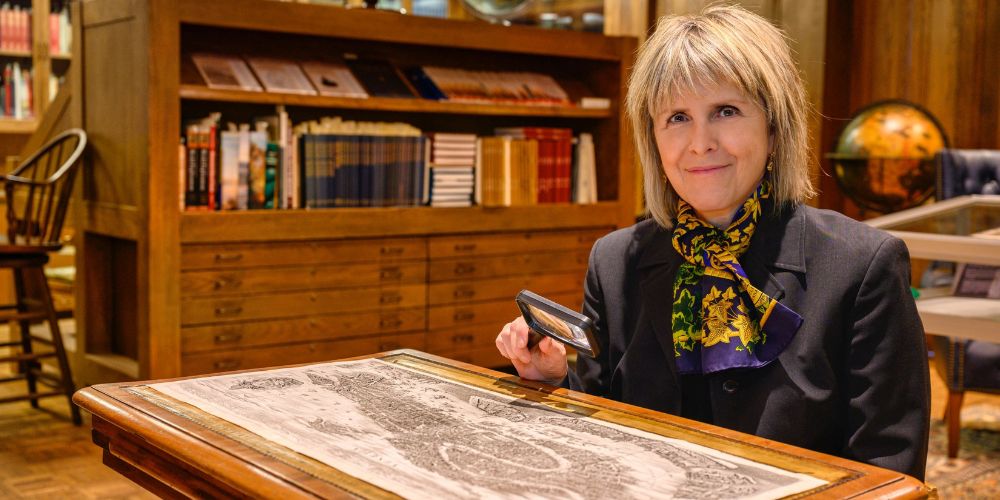 At a recent international conference on Italian art, a University of Texas at Arlington history professor argued that 16th-century painter Annibale Carracci changed his drawing style in response to his access to the drawings of Michelangelo and Raphael—two of the most well-known visual artists of the Renaissance period.
Distinguished Professor of Art History Mary Vaccaro presented her research on the drawings of Carracci at the Bibliotheca Hertziana – Max Planck Institute in Rome, Italy. She was one of three scholars traveling from the U.S. to present their work at the international conference, Accident or Strategy: The Collecting of Drawings in 16th and 17th Century Italy.
Carracci's drawings from his time in Rome look much more finished and self-consciously beautiful than those he previously made in Bologna, Vaccaro said. This was likely due to the breathtaking drawings by Michelangelo and Raphael that he would have seen in the Roman palace of his patron, Cardinal Odoardo Farnese. Vaccaro argues that Carracci was trying to put himself on the same level as Michelangelo and Raphael and deliberately made more finished drawings so they could become prized collectable keepsakes.
"Before going to Rome, Carracci didn't have particularly high regard for keeping his drawings," Vaccaro said. "And from what we know from biographers, he and other members of his family are said to have even cleaned their printing plates and frying pans with them."
Vaccaro's interest in the Carracci drawings comes from her original studies of artists from Parma, Italy. She has spent over three decades looking into Parmigianino and other artists in the school of Parma and has become a world-renowned expert of 16th-century painting and drawing in the region.
More recently, Vaccaro has expanded beyond Parma and looked into the draftsmen from Bologna, Italy, including Carracci and his brother, Agostino. The brothers, along with their cousin Ludovico, founded an important art academy in their native Bologna.
Vaccaro has had the opportunity to look at original Carracci drawings all over the world. In 2015, as a visiting professor at the Harvard University Center for Italian Renaissance Studies at Villa I Tatti in Florence, Italy, she studied the Carracci Holdings at the Uffizi Gallery. She has also spent much time in the two major repositories of Carracci drawings, the Louvre and the Royal Library at Windsor Castle.
"I knew I wanted to do something on Carracci, and I was glad to hear my proposal was accepted," she said. "I was extremely excited to be sharing my work and to be back in Rome."