UTA researcher investigates cardiovascular health disparities
Liao Yue uses AHA grant to examine health disparities among Black women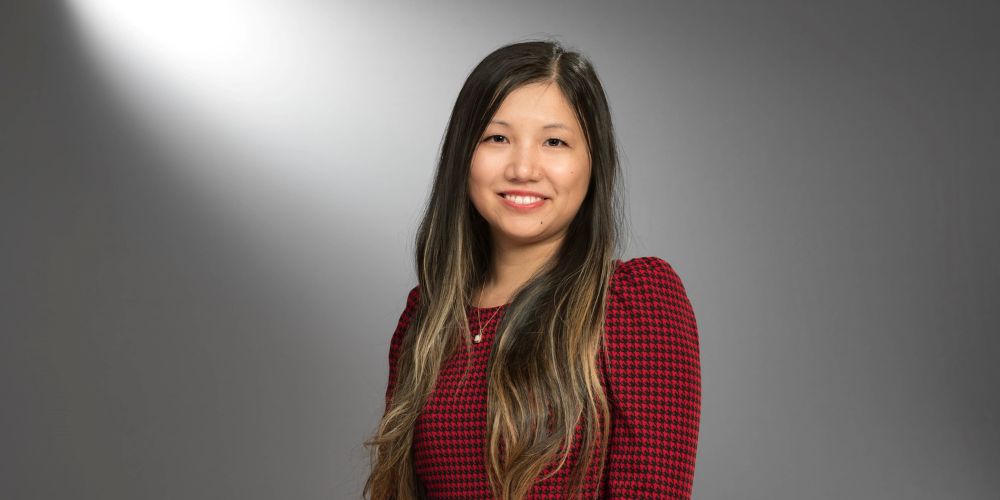 A University of Texas at Arlington researcher hopes to harness the power of technology to help an underserved group of Americans on the path to a healthier future.
Liao Yue, assistant professor of kinesiology and director of the Physical Activity and Wearable Sensors Research Lab, has received a $231,000 Career Development Award from the American Heart Association to study cardiovascular disease in Black American women. Liao's study is called Black Women's Life Experience on Cardiovascular Health Via Ongoing Monitoring, or BLOOM.
"The U.S. has a stressful and unhealthy environment for Black women that makes it harder to start and keep a healthy lifestyle," Liao said. "If we want to create programs to help Black women adopt a healthy lifestyle, we must address the challenges they face in their daily lives."
Cardiovascular disease is the leading cause of death for Black women and accounts for nearly 28% of preventable maternal deaths. Emerging evidence shows significantly higher risk factors among Black women between ages 18 and 49.
"As a result, it is important to focus prevention efforts on young Black women," Liao said.
As part of the study, participants will wear two devices that track their sleep, activity levels and blood pressure and will answer questions about their current feelings and experiences, perceived stress levels and whether they are experiencing any microaggression or discrimination. Researchers will also consider neighborhood conditions, using all available data to investigate how cardiovascular health can be impacted by where participants live, how they feel and what they do every day.
In her previous research, Liao argues that structural racism in housing, education, employment and health care is a factor in cardiovascular health disparities, leading to lack of sleep and physical activity. Much of her previous research involves using data from wearable sensors and biosensors to develop personalized, adaptive and timely behavior interventions.
"Black women we have spoken to in past studies have all expressed eagerness to exercise more and sleep better," Liao said. "It is our job to help them achieve their desired behavioral change goals."