Doctoral researcher from Botswana honored with prestigious STEM fellowship
Schlumberger Foundation award honors women from emerging economies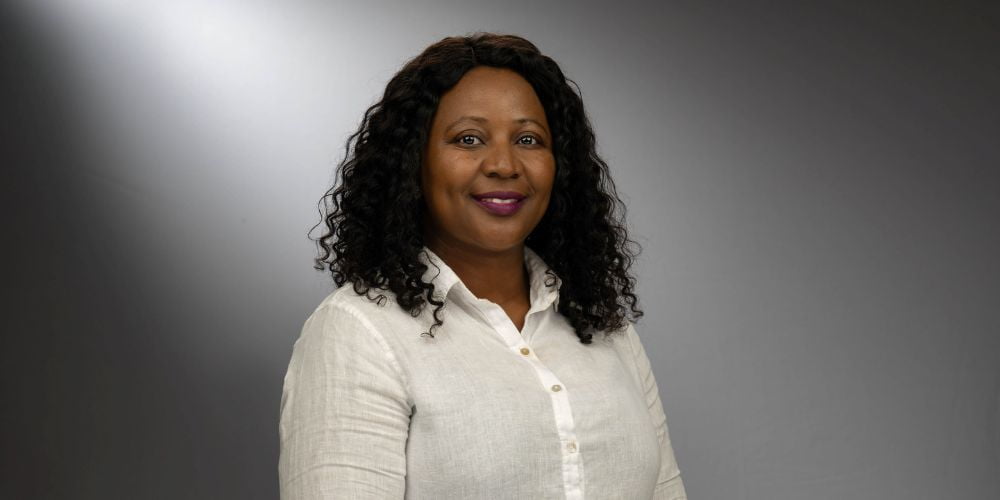 A graduate student pursuing her doctorate in earth and environmental sciences at The University of Texas at Arlington has received a prestigious fellowship from the Schlumberger Foundation, a nonprofit organization dedicated to science and technology education.
Charity Kgotlaebonywe will receive $50,000 from the foundation as part of its Faculty for the Future program, which was designed to support women researchers from developing and emerging economies as they pursue postgraduate studies in science, technology, engineering and mathematics (STEM) disciplines in leading institutions around the world. Since its launch in 2004, 863 women from 90 countries have received Faculty for the Future fellowships to pursue research opportunities outside their home countries. The grant funds are for one year, with the potential to be renewed for up to three years.
"I am honored to receive this fellowship, as it will allow me to continue my research focusing on naturally occurring isotopes," Kgotlaebonywe said. "These isotopes act as tracers, helping us improve our understanding of the origins and movements of water in an urban system and its effects under drought, climate change and inter-annual climate variability."
Kgotlaebonywe received her Bachelor of Science degree in geology from the University of Botswana, followed by a Master of Science in sedimentary isotope geochemistry from Botswana International University of Science and Technology. Originally from a small town called Kayne, Kgotlaebonywe is a student of Ricardo Sanchez-Murillo, himself a water researcher from Costa Rica, where he was inspired to study earth and environmental science by the unique natural landscapes he explored as a youth.
"This award is a testament to the importance of Charity's research. I'm proud to see her recognized as a pioneer in STEM research," Sanchez-Murillo said.
Of the 56 new grants awarded and 60 grants renewed, the top research domains are the natural sciences, mathematics, agricultural sciences and interdisciplinary sciences.
"Continued focus on under-represented countries is allowing us to concentrate on applications from countries where the program is not yet known and/or the applications for Ph.D. and postdoc appointments abroad are not so numerous," said Roseline Chapel, president of the Schlumberger Foundation.
Schlumberger's latest round of awards demonstrates the foundation's long-term commitment toward building a community of highly qualified role models who can inspire more women to study science. Awards are based upon the applicant's academic ability, leadership qualities and engagement in STEM outreach activities in underserved communities in their home country.
"Our focus has remained on selected candidates who embody successful scientists and who are likely to return to their home country to foster equal opportunity in scientific careers," Chapel said.
Upon completion of their fellowships, awardees like Kgotlaebonywe are expected to return to their home countries to contribute to economic, social and technological advancements. They are also expected to contribute to the public sector, where their newly acquired technical and scientific skills will help provide evidence-based support for STEM policymaking, including topics of gender representation.
"Botswana has many water challenges—some naturally occurring and some man-made," Kgotlaebonywe said. "I look forward to ultimately taking my knowledge and research back to my home country to make a difference."