'A University that embraces our culture'
UTA celebrates Hispanic Heritage Month and National Hispanic-Serving Institutions week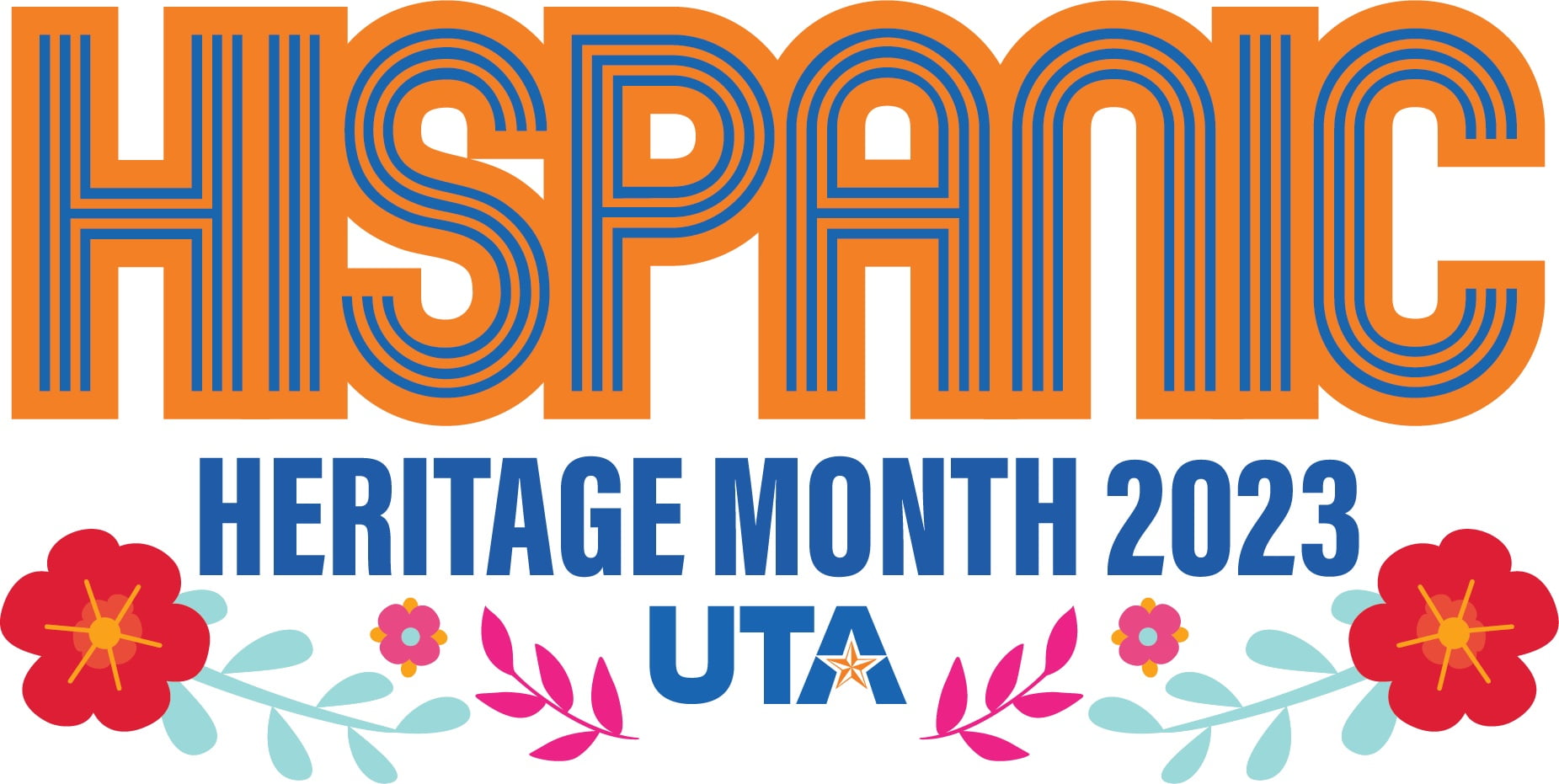 The University of Texas at Arlington is recognizing and celebrating Hispanic Heritage Month and National Hispanic-Serving Institutions week with a multitude of events around campus beginning this week.
Maria Yareli Delgado, senior director of Hispanic-Serving Institutions (HSI) at UTA, said the celebrations offer students an opportunity to learn about the Hispanic culture, embrace the University's HSI identity and transform UTA into a Hispanic-thriving institution. About one-third of UTA students identify as Hispanic, she said.
"We are a diverse campus, and this is an opportunity to recognize and highlight the wonderful contributions of Hispanic students and graduates to UTA, the area, the state and the nation," said Delgado, who also is an adjunct assistant professor of educational leadership and policy studies.
UT Arlington ranks among the top 100 colleges and universities for Hispanic students, according to an annual list from The Hispanic Outlook on Education Magazine. In addition, UTA has the fifth-highest undergraduate diversity index, according to U.S. News & World Report's 2023 rankings. Last year, UTA was just one of just six institutions nationwide to earn the Seal of Excelencia certification, a prestigious honor granted to colleges and universities for their commitment to accelerating Latino student success.
UTA is also one of 21 universities that make up the Alliance of Hispanic-Serving Research Universities, which represent every university that has been categorized both as R1 (very high research activity) by the Carnegie Classification of Institutions of Higher Education and designated as an HSI by the U.S. Department of Education.
Delgado said one of the highlights of the calendar of festivities is KERMÉS, held from 4 to 9 p.m. Wednesday, Sept. 13, on the UTA Library Mall. At the event, full-time undergraduate and graduate students will have the opportunity to win one of three raffles for a $500 scholarship, sponsored by the Office of Financial Aid & Scholarships.
The Biggest Baile of the Year, sponsored by La Sociedad Hispanica, is scheduled for 6 p.m. on Sunday, Sept. 17, at Brazos Park.
"Students I've talked to are looking forward to it," said Nico Covarrubias, assistant director in the Office for Cultural Engagement & Social Change. "The dance had over 100 students and individuals from the community come out last year. There will be food and live music. It's planned by the students, so they come out for it."
Florencio Gobellan, a junior psychology student, said Hispanic Heritage Month draws on her roots.
"Since I was little my parents always taught me to be proud of my roots and to never be ashamed of where I come from, so celebrating Hispanic Heritage Month is a way to be proud and share that with everyone around," Gobellan said. "UTA is a university that embraces our culture. Coming out, having fun and learning more about your culture or another culture is a wonderful way to support to this year's Hispanic Heritage Month."
Other events sponsored during National Hispanic-Serving Institutions week and Hispanic Heritage Month include:
• Center for Mexican American Studies Speaker Series: Studying Latinos and the Media: Past, Present and Future
• Hispanic Heritage Month Convocation and Noche de Pelicula
• Mariachi Los Jinetes and Art History
• Study Abroad Student Panel: Hispanic Student Heritage Month
• UTA Volleyball vs. Tarleton State
• Destino Success: From Shadows to Spotlight in the Workplace