Crossing Latinidades awards fellowships to two UTA graduate students
Research fellowships aimed at expanding Latino humanities research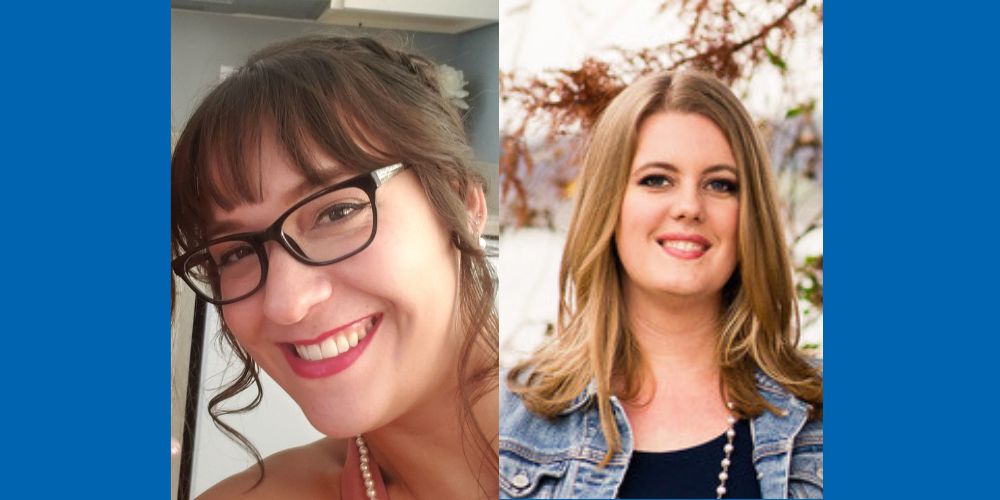 Two graduate students from The University of Texas at Arlington received research fellowships from the Crossing Latinidades Humanities Research Initiative as part of a $5 million grant from the Andrew W. Mellon Foundation awarded to universities that are members of the Alliance of Hispanic Serving Research Universities (HSRU).
The fellowships were awarded to Leah Bouas and Cassandra Yatron, second-year doctoral candidates in the Department of History and the Department of English, respectively. The Crossing Latinidades initiative aims to expand research opportunities for a growing number of Latino students and support a national cohort of doctoral students in Latino humanities.
Bouas' current research explores two transnational women's organization that started within a decade of each other in the 1910s and 1920s. For the fellowship, she'll be joining a group of scholars looking into grassroots Chicana political activism along the Texas and Arizona borderlands.
Yatron studies pop culture and entertainment media, with a focus on the intersection of Latino representation in television, film, and politics and how these connections can be better taught to culturally and linguistically diverse students.
"Both Cassandra and Leah had the right research interests that made them perfect candidates for the fellowship," said Cristina Salinas, associate professor of history. "I encouraged them to apply because they met all the criteria, and luckily they were able to get accepted into the Summer Institute and also the research fellowship."
Bouas and Yatron participated in the 2023 Crossing Latinidades Summer Institute in Latino Humanities Studies Methodologies and Theories at the University of Illinois at Chicago. Through a series of lectures, seminars, workshops and presentations, the Summer Institute aimed to expand students' views of the Latino humanities field, ready them for intellectual innovation, and strengthen their skills for faculty positions.
"At the Summer Institute, we received a lot of background on Latino humanities and the other disciplines, but we also received a lot of instruction to improve our professionalism," said Yatron. "I took the time to work on my research elevator pitch and solidify my dissertation argument."
Through the fellowships, she and Bouas will join interdisciplinary, multi-university research groups also funded by the Crossing Latinidades initiative.
"The research groups are set up in a way that the faculty and fellows all come from different academic backgrounds and disciplines," Bouas said. "This provides the opportunity for fellows and the research faculty to learn about different kinds of methodologies from other disciplines."
UTA is one of 21 members of the HRSU Alliance, which represents all of the nation's Hispanic-Serving Institutions that also are designated as R1 doctoral universities with very high research activity by the Carnegie Classification of Institutions of Higher Education.
UTA faculty are working on several Mellon Foundation-funded projects as part of the Crossing Latinidades initiative, including Salinas' research with a team of scholars from the University of California at Riverside and the University of Arizona to map the political participation and activism of Chicana and Mexicana women in South Texas and Arizona.
In addition, Ariadna Reyes-Sanchez, assistant professor in the College of Architecture, Planning and Public Affairs, is part of a broad collaborative project with University of California at Irvine and the University of Illinois at Chicago studying how low-income Latinx communities experience and adapt to climate change in Texas, California and Illinois.