UTA Student Stories
Yours could be next.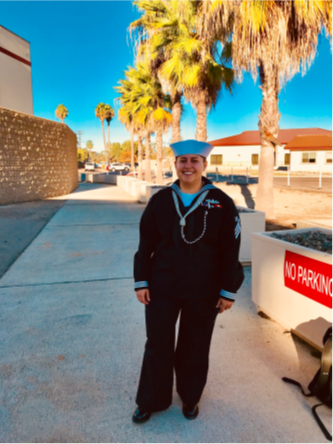 Meet Yasmine
Criminal Justice, U.S. Navy Veteran   
Why UTA: I was searching for the best schools for veterans in Texas and UTA popped up. When I did more research, I saw that it was in a good central location. I later reached out to one of the advisors in the criminal justice department and he went above and beyond. I had the same experience when I reached out to James Kumm, our director. He did everything that he could to help me. I appreciated the fact that people were so willing to help. That solidified my decision to come here.
Experience So far: My experience with the veteran's program, my advisors and professors has been fantastic. Everyone I have come across has been good and everyone I have met have been more than willing to help. It has been phenomenal here.
Goals after graduating: My goal has always been to go into law enforcement. I have always wanted to do local law enforcement. I am continuing my educating and attending graduate school to better myself. I do not want the bare minimum so I want to do as much as I can before I go in and apply. Being a police officer is something I want to do for the rest of my life.
Yasmine continues to be a leader by being a member of SALUTE Veterans National Honors Society and being involved in the Military and Veteran Services VA work study assisting Military-Connected students.