Spirit Horse Gallery
The Spirit Horses were initially started as a public art project to allow the UTA community to come together to paint a fiberglass horse that would be placed around campus.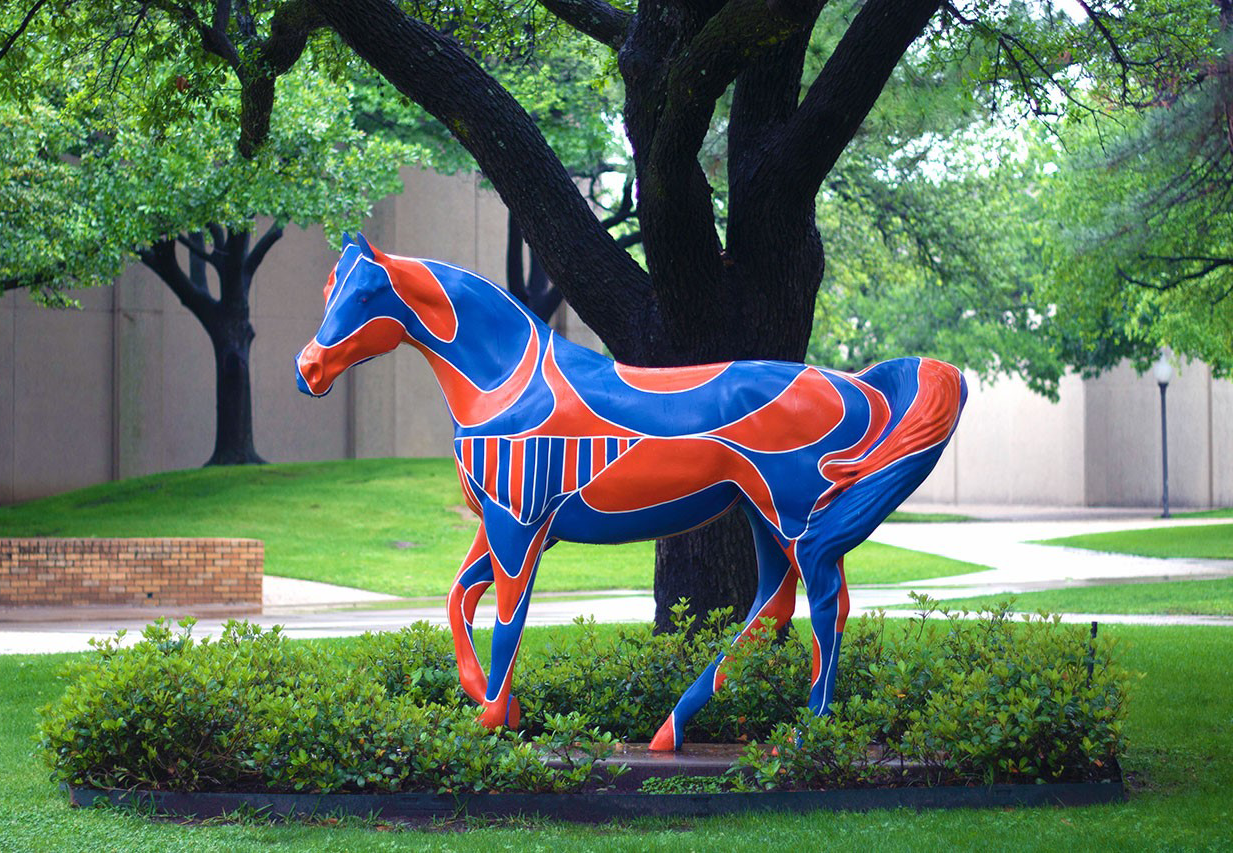 Spirit Horse Proposals
Are you interested in painting the next spirit horse? Applications are now open for you to submit your design and paint the iconic Spirit Horse.
Spirit Horse Request
Are you a campus department or external entity that would like a spirit horse near your building or off-campus? The UTA Ambassadors will help coordinate the design of a Spirit Horse for you!
Spirit Horse Request Info